Bartomeu: "It was written that Koeman would come to Barça"
The president praised the Dutchman's bravery, "who comes in difficult times; I thank him for accepting the challenge of training Barcelona ".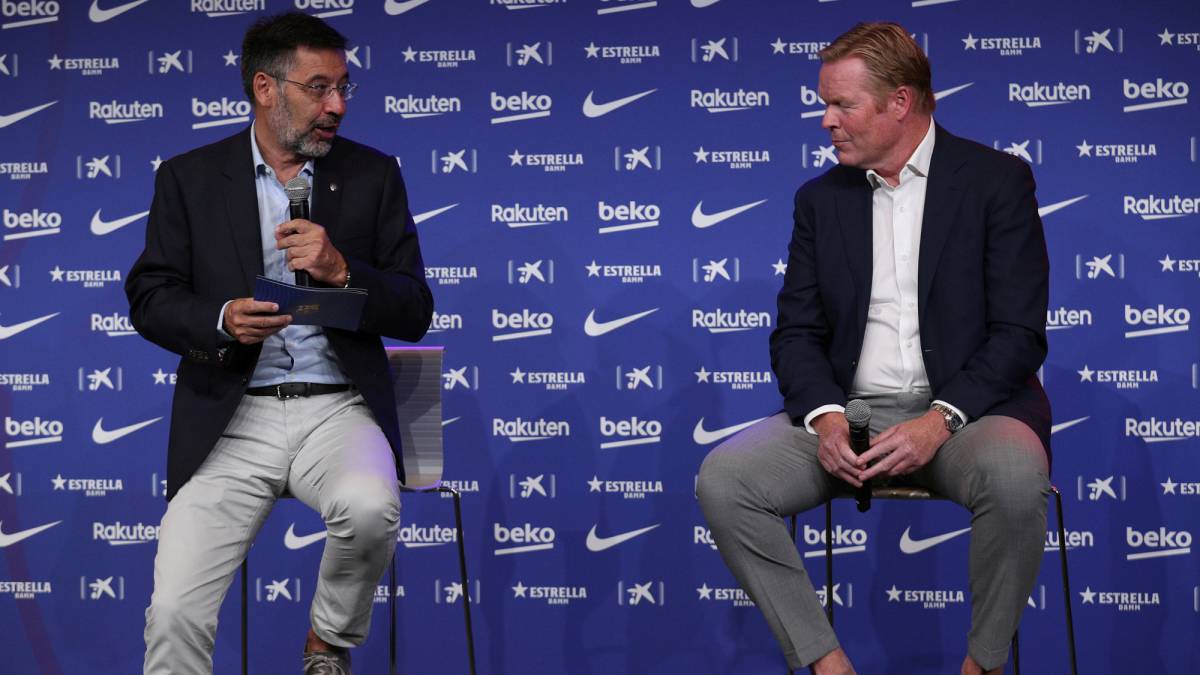 The president of Barcelona, Josep Maria Bartomeu, stated in the presentation of Ronald Koeman as the new Barça coach that the arrival of the Dutch coach had to happen sooner or later and that it was written, while thanking him for the courage to take the team reins in a situation like the present
"Koeman was the cornerstone of Johan Cruyff's Dream Team, recognized as a player and now as a coach. The modern history of Barça is based on technicians such as Rijkaard, Guardiola, Vilanova, Luis Enrique and Valverde, now Koeman arrives who has been waiting for a long time. It was written that he would coach Barça and arrives at the most optimal moment of his career. I thank you for accepting the challenge because these are not easy moments, "said Bartomeu in the presentation of his new coach.
The president defined his new coach as a man who "has experience, charisma, personality and is brave and who loves Barça. What he did as a player he will also do as a coach. These are not easy times, not only because of the pandemic but also because of the club's sporting situation. It has been a blank year before which we can build a cycle around a huge player and a coach with whom we will surely do very well ".
Asked about the statements in his interview on Tuesday on Barça TV in which the president assured that the club's crisis was solely sports, Bartomeu remained firm in his words: "Barça has a very good economic and social health, the crisis is sports and results. Sports remedies must be applied and the arrival of Koeman is the first measure in this regard. "
Photos from as.com