Bartomeu's great electoral slogan falls on his head
"We have a Triplet and we have a Trident", he repeated in his 2015 campaign. It was his great endorsement to win those elections; it has been its end. There will be no one left.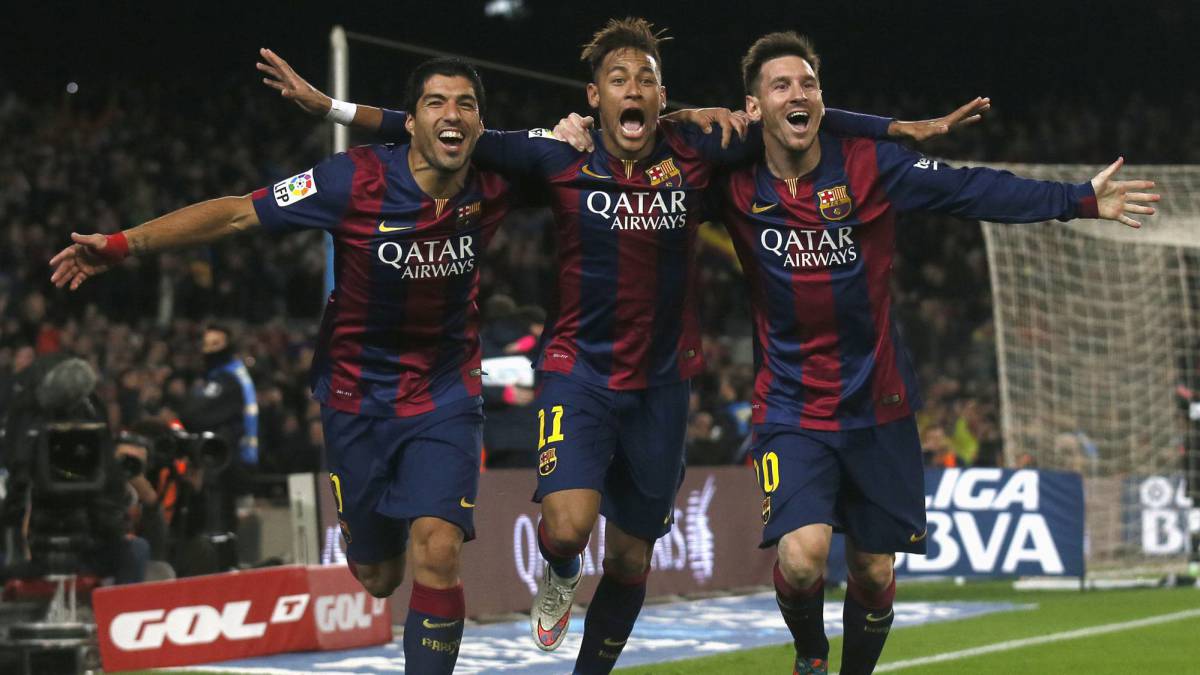 In the Assembly of members-delegates of 2016, it was pasty to see Bartomeu boast while talking about the Barça of the trident. It is true that Barça came from winning the treble and then, in addition to the Club World Cup and the Super Cup, another double. They were happy times, but that way of making less of the rest of the team was surprising. It gave the feeling that there was only one trident. Everything to elevate, over and over again, the three starlets. Bartomeu knew that if he had won the elections it was for the Treble of the 2014-15 season, a course in which he had survived the Anoeta earthquake, when Luis Enrique left Messi on the bench and the Argentine started a pulse that did not end with the Asturian in the street only because of the intervention of Xavi and Mascherano. "We have a Triplet and we have a Trident," Bartomeu presented his candidacy in a big way. The slogan was "Bo per al Barça", but the mantra was that: "We have closed a winning cycle to open another with more travel and we have done it without making noise". Those were times of fat cows, when the three of them surpassed the hundred goals three seasons like a trident.
For Bartomeu, the slogan lasted just two years. In the summer of 2017, Neymar, hurt by that unrecognized comeback against PSG, paid the 222 million euros of his termination clause and left for Paris. While numerous inputs came from Brazil, and even from Leo Messi's wedding, where apparently most of his teammates knew about it, the club was stunned to attend the Brazilian's march, one of the watermarks of rosellismo. Messi received that news with disappointment. So much so that, they say, he asked Neymar not to leave with this promise: "I'll give you the Ballon d'Or."
But Neymar left. Then, Bartomeu changed the speech. "This year we will no longer talk about a trident, we will talk about a team," he told the supporters clubs on August 8, 2017 to justify Neymar's departure. "It was a player's decision. We did everything in our power to make him stay. Always acting with the responsibility that falls to us, we respect his decision even if we do not share it. Everything has a limit and no player can be above the limit. Barça ", proclaimed then.
But the team, in reality, was left to Messi. In his worst decision as president, recognized by himself in intimate circles, Bartomeu spent and surpassed Neymar's 222 million euros with the signings of Coutinho and Dembélé. It took two players to replace one and they did not even reach half of Neymar.
And so, until the summer of 2020 when, five years after being elected president, the trident will disappear from the photo of the triplet in a kind of boomerang that will end up leaving a sad image of Bartomeu as president. Without further argument than that, the president of Barça gave himself to an image, that of the three friends, which five years later is a hologram. Bartomeu, who, as with Neymar, did not know how to intuit that Messi, the greatest myth in the club's history, was going to escape him, the 2015 electoral slogan fell on his head.
Photos from as.com