Barça's stars always go wrong: Schuster, Maradona, Romario, Dinho, Neymar ...
This episode of Messi with the directive recalls others in history. We remember the great stars who also left because of problems.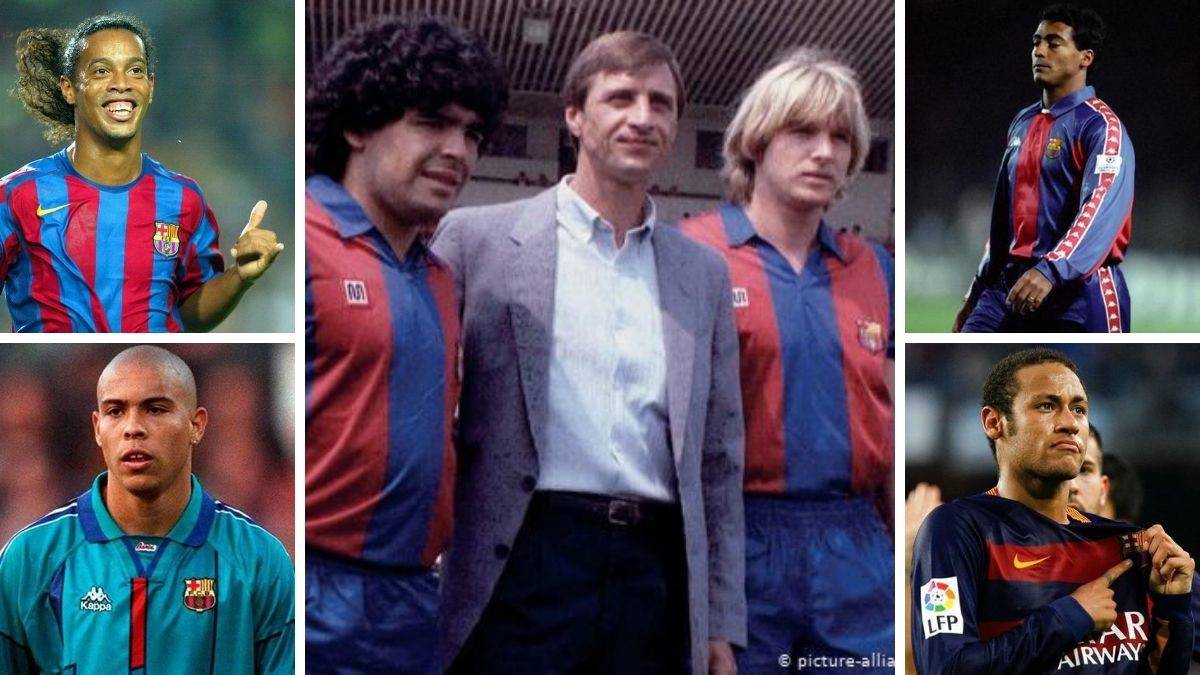 The possible departure of Messi from Barcelona has been a bombshell throughout the world. What has become clear with this intention of the Argentine is that he is not very satisfied with the decisions that the directive has carried out in recent times. The case of the Argentine is something that has been repeated in the Blaugrana board of directors throughout history. One thing is clear: Barça stars always go wrong. Schuster, Cruyff, Maradona, Romario, Ronaldinho, Ronaldo or Neymar are just some of the previous cases.
Neymar's is the closest. The Brazilian decided to end his contract at Barça and lawsuits with the board have followed one another ever since. There was never too much understanding between the player and Bartomeu, as they are happening today with Messi.
Years ago, without Bartomeu's directive, the same thing happened. Ronaldinho, the one who marked an era at the Blaugrana club, was fired by surprise. After five seasons shining at the Camp Nou, he learned of his goodbye at the Pep Guardiola presentation press conference. Among other reasons, it is said that it was for taking Messi out of the Brazilian's bad habits.
Something similar happened with Ronaldo. The one who was World Champion in 2002 only lasted one season at Barcelona. "I was negotiating my renewal with Barcelona, but I decided not to continue because I no longer trusted the Barça leaders," he acknowledged. The reason, similar to that of Messi today.
The end of Romario's story at the Catalan club is quite surprising. The Brazilian, who had just played the World Cup in the USA, asked the club for more vacations. But Núñez came out against him publicly. "He has to be here, like everyone else," said the top leader. His opinion was supported by Cruyff, at the time coach.
Schuster had more pain than glory at Barcelona. The former German player signed in 1980 for 140 million pesetas. However, what is most remembered about him is the bad relationship he had with Núñez due to his strong character and the shock he did in Seville in the final of the European Cup against Steaua de Bucharest. From there it went down in history.
Could look like Diego Maradona's. The Argentine signed for Barça in 1982 and only two years later left after several tough confrontations with the board. His goodbye has always weighed on the Catalan club.
Johan Cruyff had been everything as a Barcelona player but as a coach he also came out with controversy.
Photos from as.com