Banega: "It's nostalgic to talk about the final, my last game"
The Argentine will leave Seville after a soccer recital during his last months in Nervión: "The union that exists makes us strong and is reflected in the field."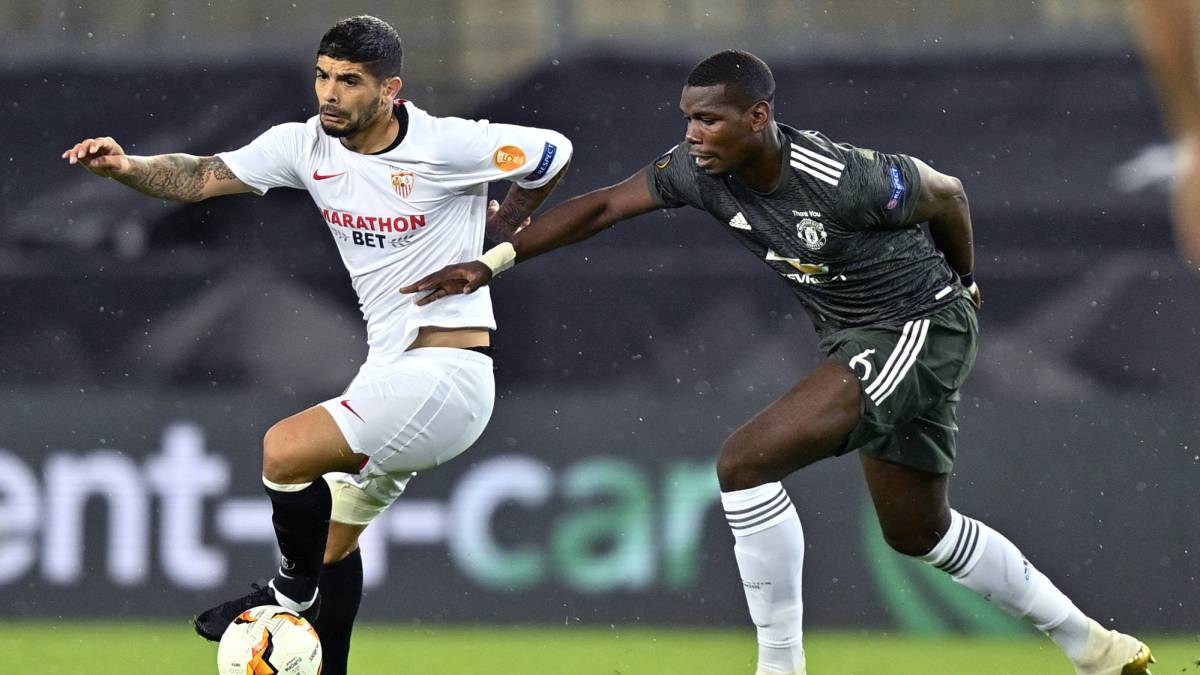 Éver Banega will leave Sevilla through the front door, after a champagne football recital that secured fourth place and the Champions League for the Nervión team and which currently has him in the sixth final of their competition, the Europa League. Éver has already won two of these titles, in 2016 and 2017, before joining Inter Milan, which may be his rival in the final by the way, a parenthesis to his Sevilla career. The Argentine admitted that he is beginning to notice a certain melancholy: "I also feel nostalgic to say that it is going to be my last game, but what you have to do is win the final" .
"It was a very difficult semifinal, against United that has young footballers who play very well. At first they managed the game, but we knew how to overcome with tranquility and experience. In duels like this you have to suffer, but Sevilla try to do good football and when no, he works like crazy. Not every day you reach a final, "Éver told the official media.
Banega sees a key in the union: "Much remains, but the feeling of this team, the union that exists ... That makes us stronger and is reflected on the field. I am very satisfied with this path that we are all traveling together" concluded.
Photos from as.com