Banega: "I have played in one of the best clubs in the world"
An emotional farewell to the Argentine's Sevilla, who will play his last game as a Nervionense in the final against Inter: "I hope I can go away with the title."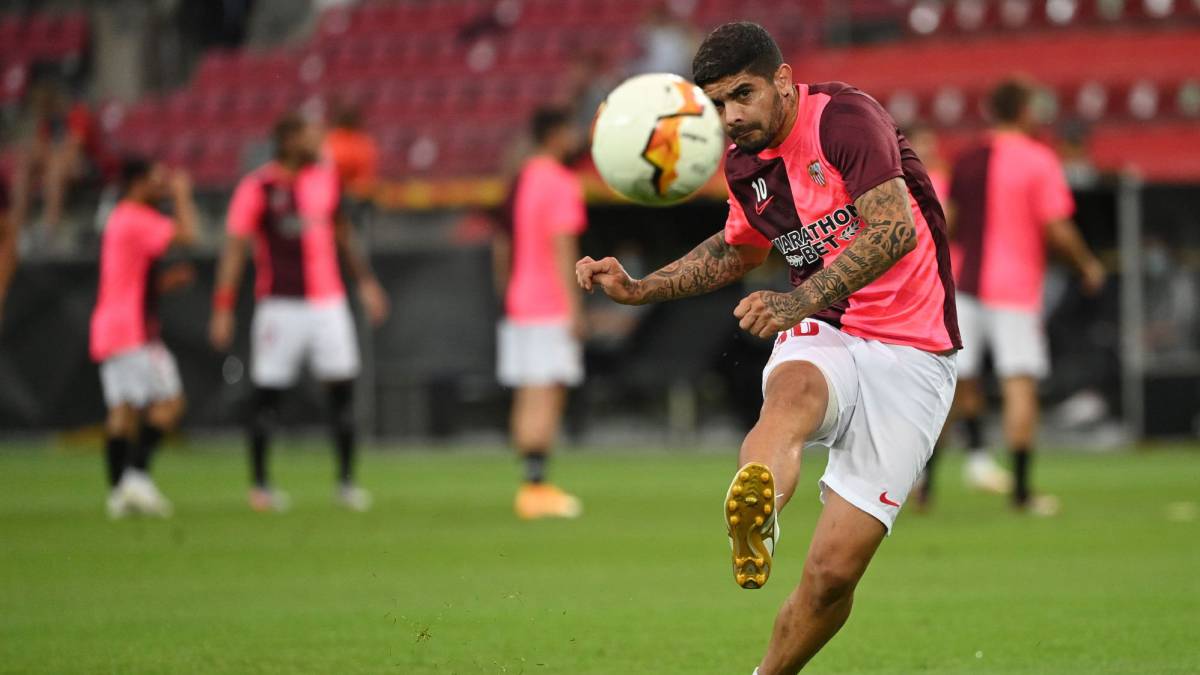 Éver Banega says goodbye to Sevilla after five years in two different stages, which he interspersed with precisely one season in the final rival, Inter Milan. They will be emotional moments for the Argentine and he confessed to the official media of the club: "I am excited because the last 90 minutes arrive. When those 90 minutes pass, I hope I can leave satisfactorily, grateful to all the people and with a title. of the final? He will go for a draw as a memory of having played in one of the best teams in the world. "
Tears with Navas: "That embrace of suffering was for getting it once more. It was a very beautiful photo that will remain for me to remember. Hopefully it can be said that it was with a title included. Jesus is a boy of the house. He deserves it for all that he gives to the club. They will hardly surpass him in all the games he has with this shirt. We would be proud if he lifted the title because he deserves it more than anyone. "
Dream of champion. "One dreams of these moments, playing important things. Sevilla have always counted on me, they had me in their plans and one wants to show everything on the pitch. We are very calm, quite relaxed. When the time comes, you get anxious that The time of the game arrives. I join to drink mate with Mudo, Lucas, Regui comes ... We try to smile and forget the context because it is a huge responsibility to play a final ".
Your role. "We are all important. I like to risk, have the ball and do it with personality. It's my way of playing. I like that my teammates trust me. I'm really looking forward to playing this important game. Respecting the opponent and going for They are a very powerful rival but we are Sevilla Fútbol Club ".
Inter. "With Sevilla being in the final, the rival did not interest me. We thought of ourselves. There is no favorite for this game because it is a final. We are going to go out and bite" .
Streak. "After confinement, a fighter Sevilla has been seen, who fights each ball as if it were the last and that is thanks to what we did at home when there was no football. This team is a family. Every day that I am here I have a great time. Well, I go home with a smile. That is very important for a footballer. I came back to stay these three years. My dream was to play another final. Now it's time to play it ".
No hobby. "It would be incredible if they were with us. It is hard that they are not. At a distance they will give us all their support. We will fight as they deserve" .
Photos from as.com