'Papi' Badio, a revelation for Jasikevicius
Senegalese guard El Hadji Omar Brancou Badio (21 years old and 1.91 meters), also known as 'Papi', was praised by the Barça coach on his debut with the first team.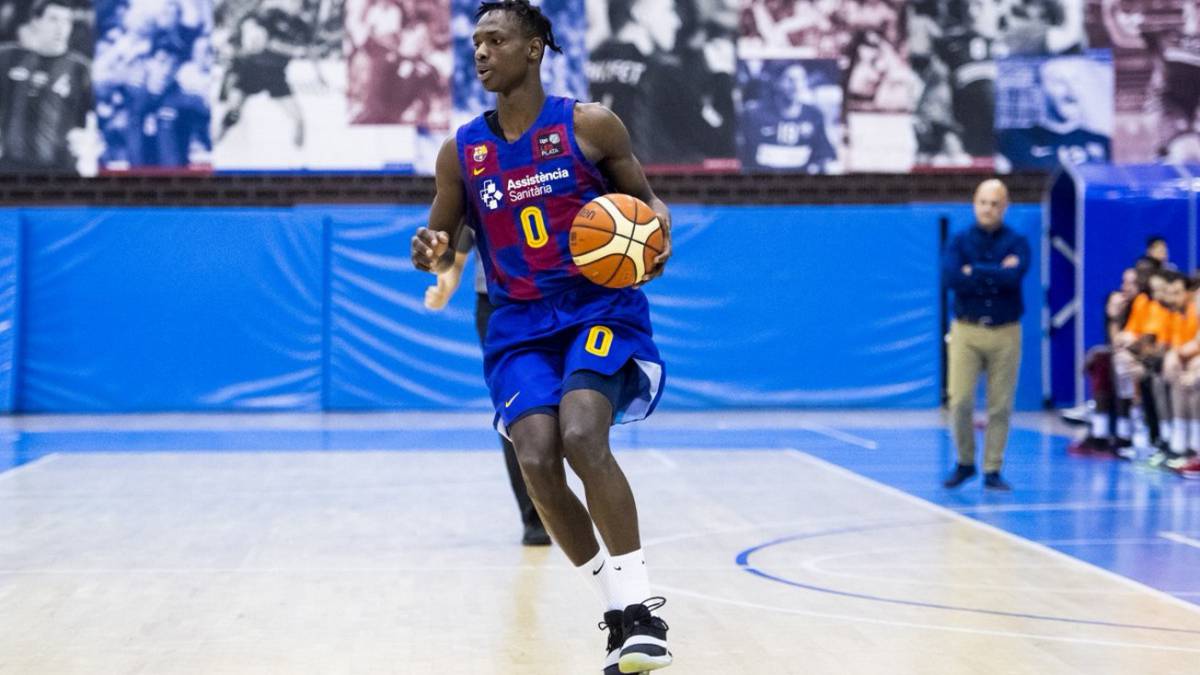 With two bases of the stature of Nick Calathes and Thomas Heurtel, a young Senegalese Barça B player, El Hadji Omar Brancou Badio (21 years old and 1.91 meters), also known as 'Papi' shone with his own light in the Barça victory against Morabanc Andorra (90-82) .
Barça coach Sarunas Jasikevicius highlighted it at the end of the match, noting that, "'Papi' (Badio) has clearly changed the game with his defense and attack."
With nine points and two consecutive trebles in the fourth quarter, this young player showed that he is a rising value. He acknowledged that, "It was my first meeting with the first team and although it was friendly, I am very happy, especially being with them, it has been a great experience for me" .
"If you train hard, things work out well and, furthermore, all the teammates have helped me a lot," he concluded.
Last season, the first in the club, with Barça B of the LEB Plata he was the top scorer with a spectacular average 13.5 points, 1.9 assists and 2.9 rebounds in 26 minutes per game, with 40% in triples.
He has already been an absolute international with his country of origin, Senegal. He did it in the windows for the 2019 World Cup in China (playing four of the six games his country played), although he would not finally play the World Cup.
He was trained at the Senegalese club Saltigue de Rufisque, his hometown, near Dakar. He explains that, "basketball is pure passion for me, but it is also for my older sister Marietou who played for Saltigué. I was only 8 years old, I followed her when she played and that was when I tried basketball" .
He played in all club categories, even as a cadet he already played, at the age of 15, in the senior team where he already stood out and that earned him being called up with the senior team.
He was chosen revelation player in Senegalese basketball for the 2017-2018 season. Already in 2017 I had captured by the Canarias Basketball Academy after a friend had sent my video to the Academy coach, who visited him and decided to incorporate him.
In the 2018-2019 season, he played for the Tenerife club La Matanza, one of the subsidiaries of the Academia de la Primera Autonómica Canaria. At the end of the season he had offers even from outside Spain, he finally decided to sign, last season with Barça.
Photos from as.com