Azarenka abronca her colleagues for being dirty: "Let each one clean up their shit"
Victoria Azarenka published some videos on Instagram in which she shows the unsanitary state in which other tennis players leave the training courts and gives them a "tutorial".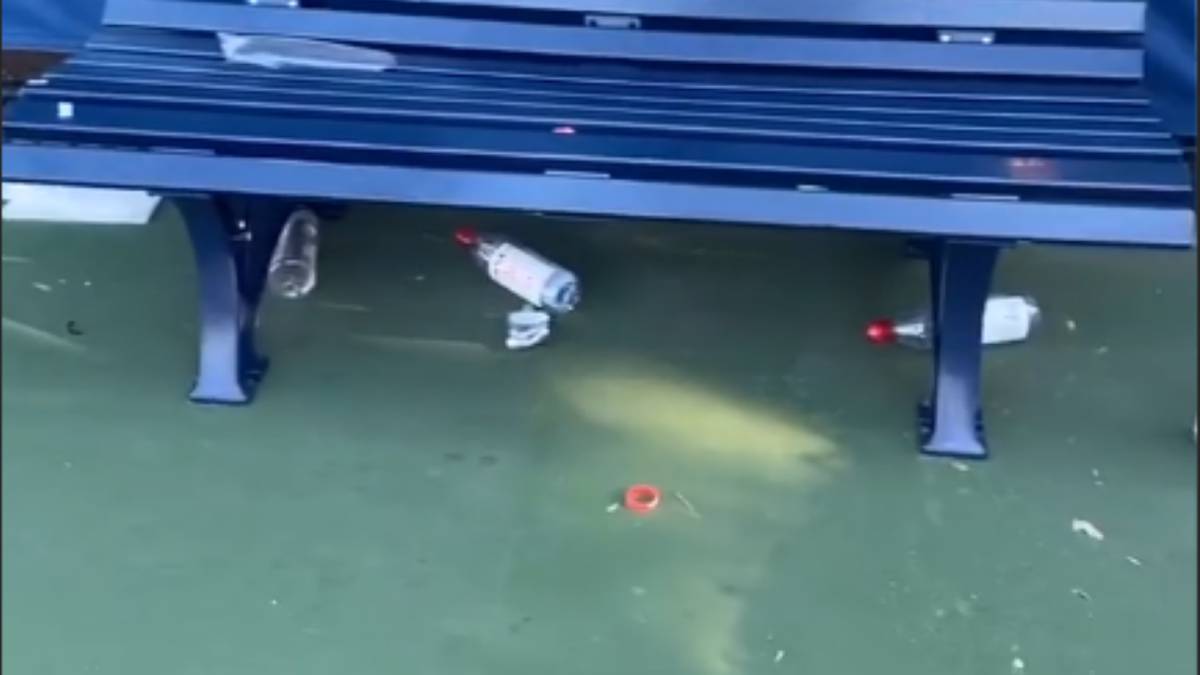 Victoria Azarenka, a 31-year-old Belarusian tennis player and 59th in the world, has exposed her circuit mates by publishing a video in which she can see the unfortunate and unsanitary state in which some or some of them leave the training tracks of the Billie Jean King Center after her sessions, a very unwelcome behavior in times of pandemic. In her Instagram story, Azarenka sends a clear message to the tennis players who are playing the Western & Southern Open in New York these days: "Whoever has played here. Let everyone clean up their shit. We are going to keep our courts clean, this is disgusting ".
In the Vichka images you can see empty bottles and all kinds of plastic lying under and next to the benches. The two-time Australian Open winner and former world number one gives a "tutorial" to her colleagues. "If you run out of water, there is a beautiful wastebasket where you can easily throw it away, look, look. That's all you have to do," he says wryly. "For bottles or cans, being green is that easy," continues.
To finish, in the dressing room, Azarenka, who plays this afternoon against the French Caroline Garcia, shows how to leave the used towels in place. "This is magic. There is a box for dirty towels ... It's not that hard," says the player sarcastically.
Photos from as.com