Ayuso, 7th in the European with "anger and a little frustration"
The young Spanish talent added another top-10 in the junior category, but was not satisfied in a test in which he "went out to win." Inén Cantera, 11th in the female category.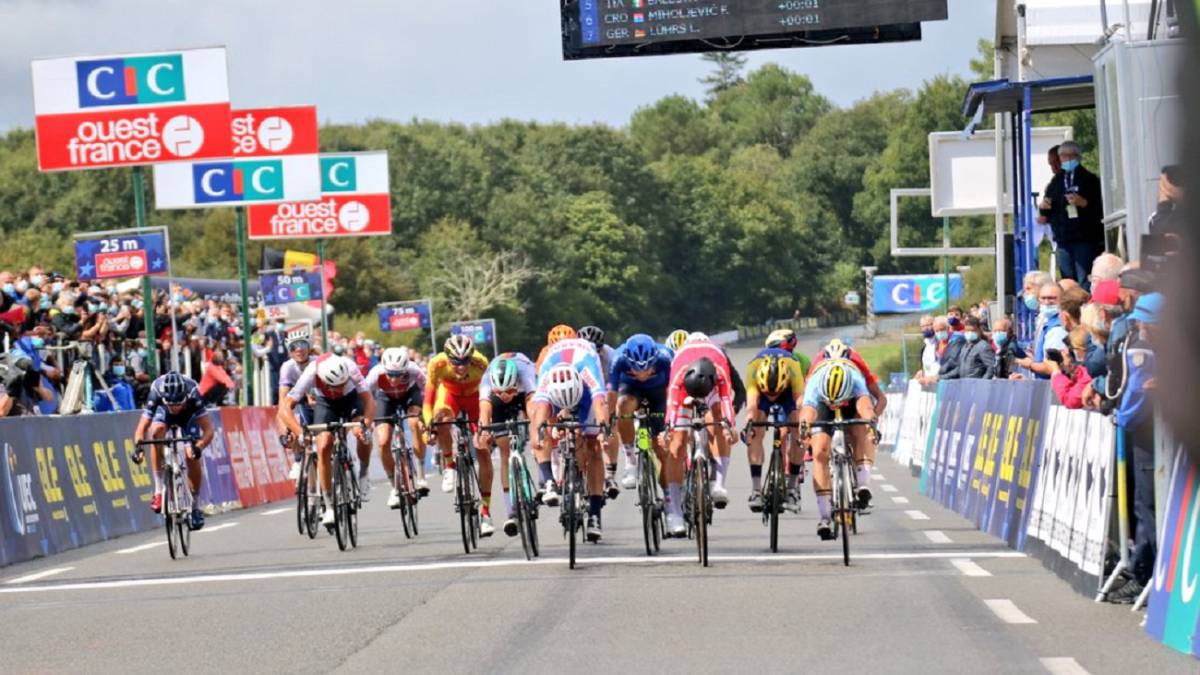 The Barcelona cyclist Juan Ayuso qualified this Friday seventh in the junior online test of the European Championships in Plouay (France) .
Four days after staying at the gates of the medal in the time trial of the category (fourth), Ayuso tried twice to escape in the 109.2 km race but did not find collaboration in his escape companions and the peloton caught them on the last lap.
The sprint victory went to the Danish Kasper Andersen, followed by the Czech Pavel Bittner and the Belgian Arnaud de Lie.
"My approach was to go out and win, as I have shown. On the penultimate lap I went with five others but there was no collaboration, and on the last I went alone on the slope after the finish line. On the flat I was caught by another four o five but they did not relieve and we regrouped ", explained the Barcelonian.
Ayuso feels "anger and a little frustration" because he felt "one of the strongest", but the arrival at the sprint limited his chances of podium.
"Not doing the position we wanted is infuriating, but I'm proud of my performance. Let's see if the next opportunity comes to try again," he commented in a video released by the Spanish Cycling Federation.
Igor Arrieta finished in 23rd place, Jorge Gutiérrez in 36th and Antonio Nieto in 46,
In the junior women's race, of 68.2 km, Inés Cantera -undécima- was the best Spanish. Idoia Eraso finished in 26th place and Eva Anguela in 36.
Photos from as.com