Aubameyang gives Arsenal the Community Shield on penalties
The Gabonese forward scored the first goal of the match to overtake the Gunners and scored the final penalty in the shootout. Minamino tied for Liverpool.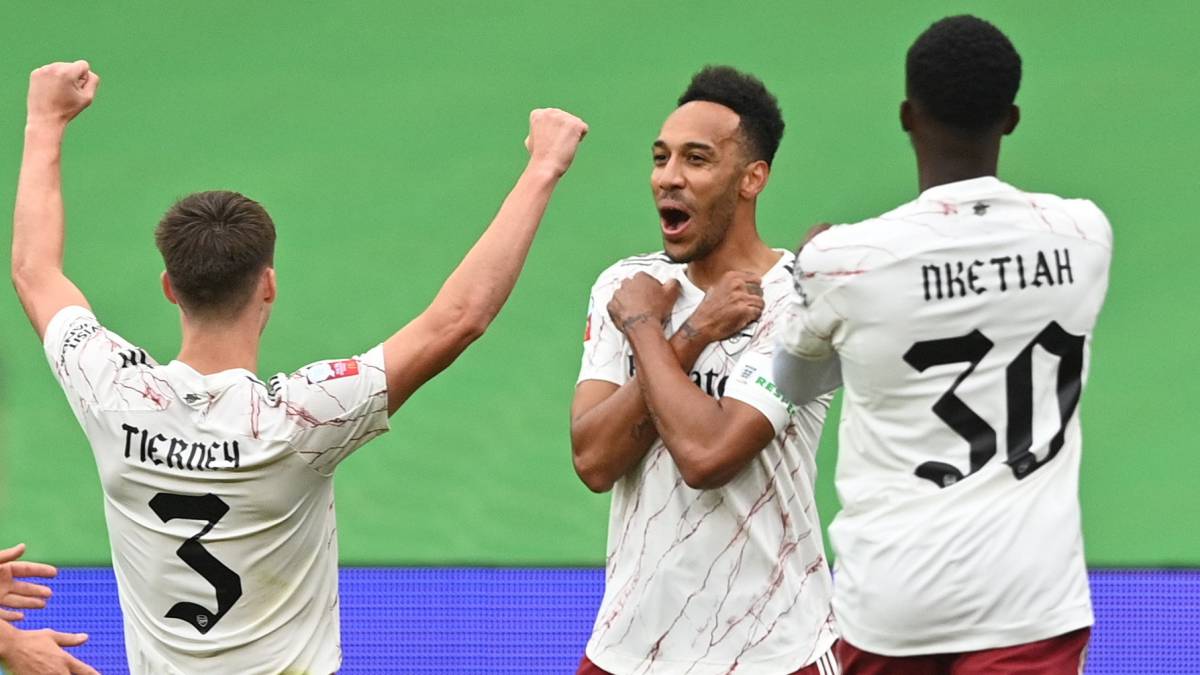 Once again, Pierre Emerick-Aubameyang. Once again, at Wembley. One goal during the game and one more, the final one, in the last penalty of the shoot-out. Arsenal won the Community Shield at Wembley thanks to the good work of their Gabonese striker, a true star of Mikel Arteta's project, who adds his second title on the bench after the FA Cup achieved less than a month ago against Chelsea.
Aubameyang's affair with Wembley remains apparent. The Gabonese striker scored goals in the semi-final (Manchester City) and in the FA Cup final (Chelsea), which gave the Gunners the title. Not happy with that, his was also the goal that opened the scoring against Liverpool. He received a ball on the left wing and gradually centered his position until he found the shot. The ball went straight to the far post, away from Alisson, to convert the 1-0.
Mikel Arteta confirmed before the final that the renewal of Aubameyang is very close - according to what has been published it would be for three years, since the contract is currently ending in 2021 - but there is still nothing signed and every Arsenal fan dreams of the renewal of one of the best attackers in Europe. No wonder.
In the alignment of the Basque, two points of interest. In the first place, the presence of several footballers who aim to leave the club, such as Holding or Maitland-Niles. On the other hand, the absence of footballers who will be important during this season such as Willian - injured - or Pepé, quarantined and unavailable. The one who was not, and who is not expected, is Lacazette. The French striker has one foot out.
Although Liverpool had the odd threat during the first half, and even took the lead with a goal that was disallowed by Van Dijk, Jürgen Klopp's men had to row.
First it was an opportunity for Mané and then Minamino appeared with his first goal since his signing in the winter market. Salah wandered around the edge of the area until he decided to cut short, found the Japanese after several rebounds and he finished without problems. Although Minamino had not had continuity or good feelings since his signing from RB Salzburg, he appeared at a key moment. It was the tie with a quarter of an hour to go. A little later, Emiliano Martínez saved a very clear new opportunity from Mané.
On penalties, the only failure came from Rhian Brewster, the striker Klopp pulled out in discount to shoot one.
Photos from as.com