Four years after his presentation with Madrid, he looks to the next year as his final consolidation. The injury prevented it in 2019-20.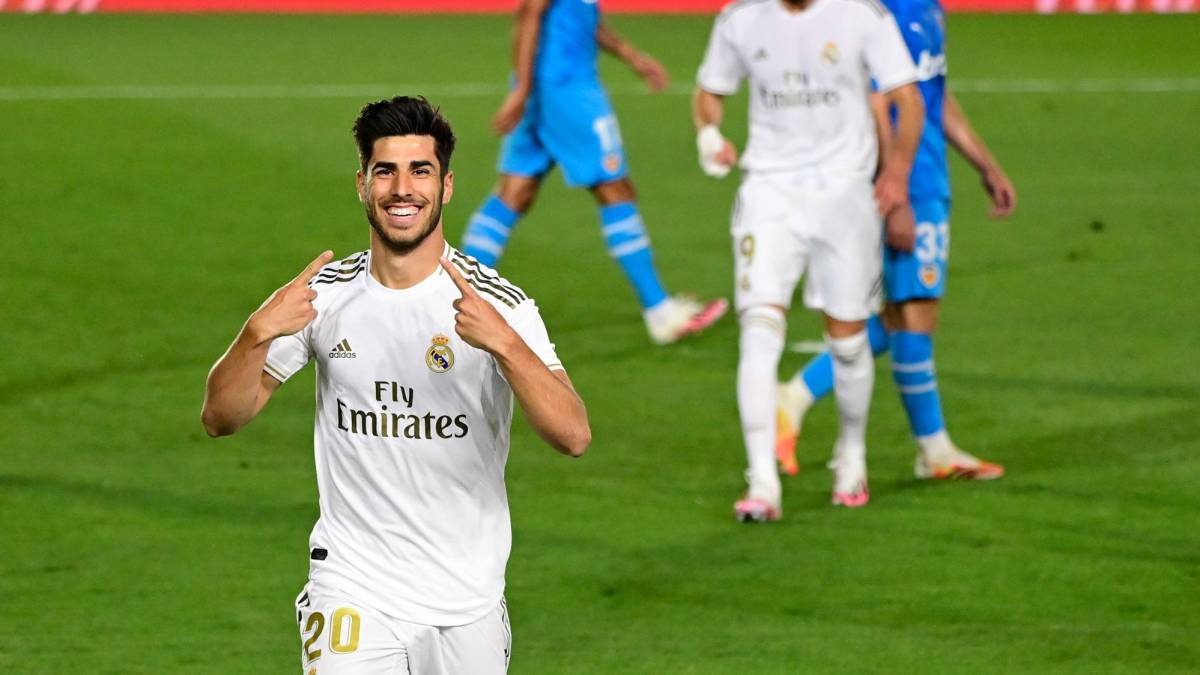 On August 16, 2016, it was recorded in Marco Asensio as one of the most special days of his career and life. His presentation then with Madrid dazzled the fans, excited about his signing and touched by his tears in gratitude to his family and his agent, and in memory of his mother, who died. Four years of that have passed and the Spaniard is aiming for the start of the next season with a goal that the summer of 2019 forced him to delay: to take a step forward to finish consolidating.The 2018-19, the post-Christian coup of reality, left many marked at the Bernabéu. One of them was Asensio, who was expected so much that he fell short of expectations. He made 6 goals and 9 assists in 2,370 minutes, while in 2017-18 he had registered 11 goals and 6 assists and in 2016-17, 10 and 4. Aware that they were data that could be improved with his potential, a year ago he faced a reset in which to hold new growth.
The European Championship in 2021, another incentive
Last summer Asensio resigned from the U21 European Championship, despite the fact that this could reduce his chances of being in the Tokyo Games if La Rojita obtained the ticket, as it happened. During his vacations he did not forget work, anticipating work for when the preseason began. And, when the moment came, he felt very confident, physically ready to show that there was enough talent in his boots to be a starter and important player in the new Madrid of Zidane, a lover of his football.
However, a very serious knee injury in the preparatory bolus with Arsenal destroyed their entire plan. It was still July and we had to start over, which required, almost in equal parts, physical and psychological strength. Asensio had left over of both and, helped by the stoppage due to the coronavirus, he arrived more easily at the end of the League. In the decisive stretch for the title, in which Madrid won ten games and drew one, he was in nine, with three goals (the first, just reappearing after 330 days) and an assist in 334 minutes. To those we must add the 29 of the Etihad, the culmination of a course after which he only conceives going up, a privileged place from which to stand in the Eurocup.
Photos from as.com