Arenas: "Happy for the result and for the management of the race"
"It has not been easy at all since there have been many touches and I have been a little cautious and I have also taken risks on a couple of occasions," he says.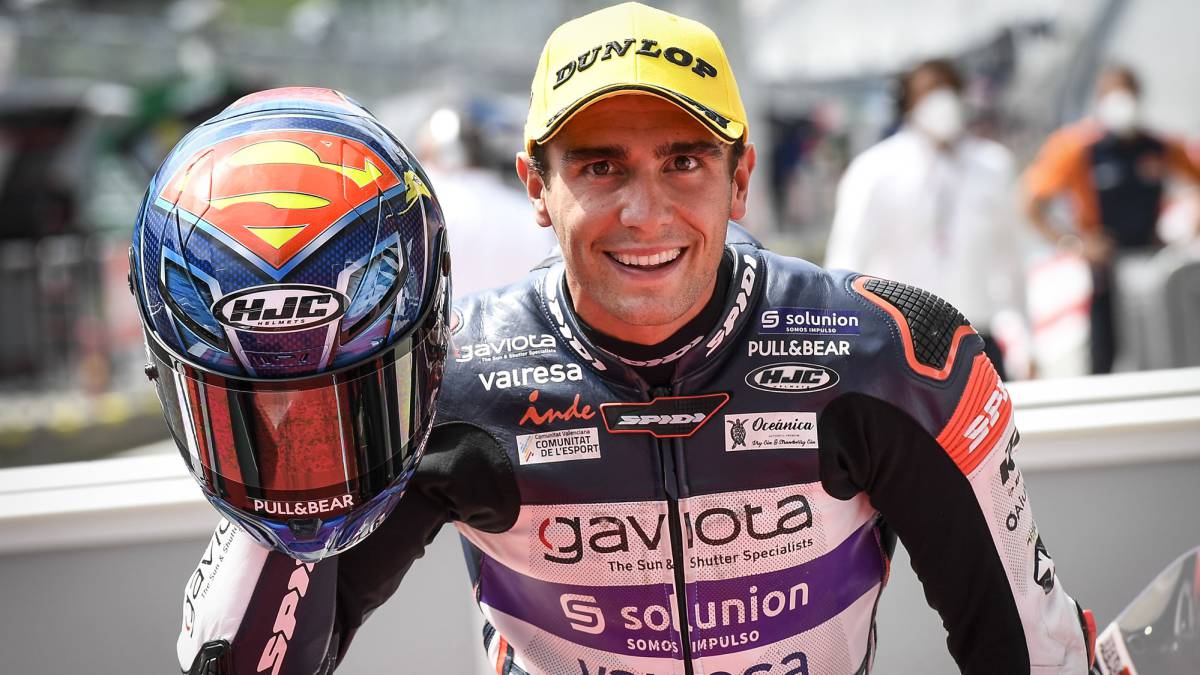 Three wins, one second and one zero per crash. That is the spectacular exit that Albert Arenas is wearing this season in the Moto3 World Championship. Normal that the smile is not erased from his face. Austria's victory makes it more of a leader.
First assessment: "It was not easy at all but I enjoyed the last lap. It was a tough race with many touches and that is why I feel very happy with how I managed it. I had no expectations, I just tried to defend my position and I had I have to go to the limit on many occasions but I have been able to improve with the passage of laps. I am also very happy with everything that I have improved from my foot injury, which with the recovery in the clinic has allowed me to be at a very good level ".
Superman helmet and celebration: "HJC makes a special edition of their helmets and in Brno, after the race, they told me that there might be a special helmet in Austria and then I asked if there was a sponsor and they said no, but I told them I didn't want to put more pressure on myself now that I'm leading and everyone is more focused on your image and that's why I told them I'd see. They let me choose, if you want to use it well, but when I got two helmets, I saw them, they were very beautiful and I decided that I was going to use them. Apart from the celebration, which has made me very excited ".
The victory: "Very happy for this result, for how I was able to manage the race since it was not easy at all since there were many touches and I went with a bit of caution and I also took risks on a couple of occasions, but very happy with the win. I tried to pull but it was very difficult, especially now because it was a bit hotter and the engines did not run as much and the slipstream was much longer. That is why he had to hold firm, especially in turn two, First of all. I was feeling around because pilots were coming in who have nothing to lose. Now I remember a couple of years ago, that I was the same. Yes, it is true that there is another way of hacking, but hey, I have managed it good and I'll take the last lap since I knew that the Leopard wheel was fine, I was in defense of those behind, because when I went to his wheel we ran a lot so I played it in the last sector, which throughout the weekend had gone well for me. It has been incredible ble and more here in Austria, at the home of KTM ".
328 points of advantage: "Buff. Yes, you have to go race by race, which is the most important thing especially in Moto3, where you can't manage anything or say here shot and not here. If you relax a little, five will pass you so We are going to try to continue like this. Very happy with my coach and with the work we are doing with the whole team as it is reflected in the results ".
Photos from as.com