"We are going well, but Renault and Racing Point are very fast"
Carlos Sainz, satisfied after free practice in Belgium. On the slump at Ferrari: "I haven't seen it, but I suppose they suffer from the engine here."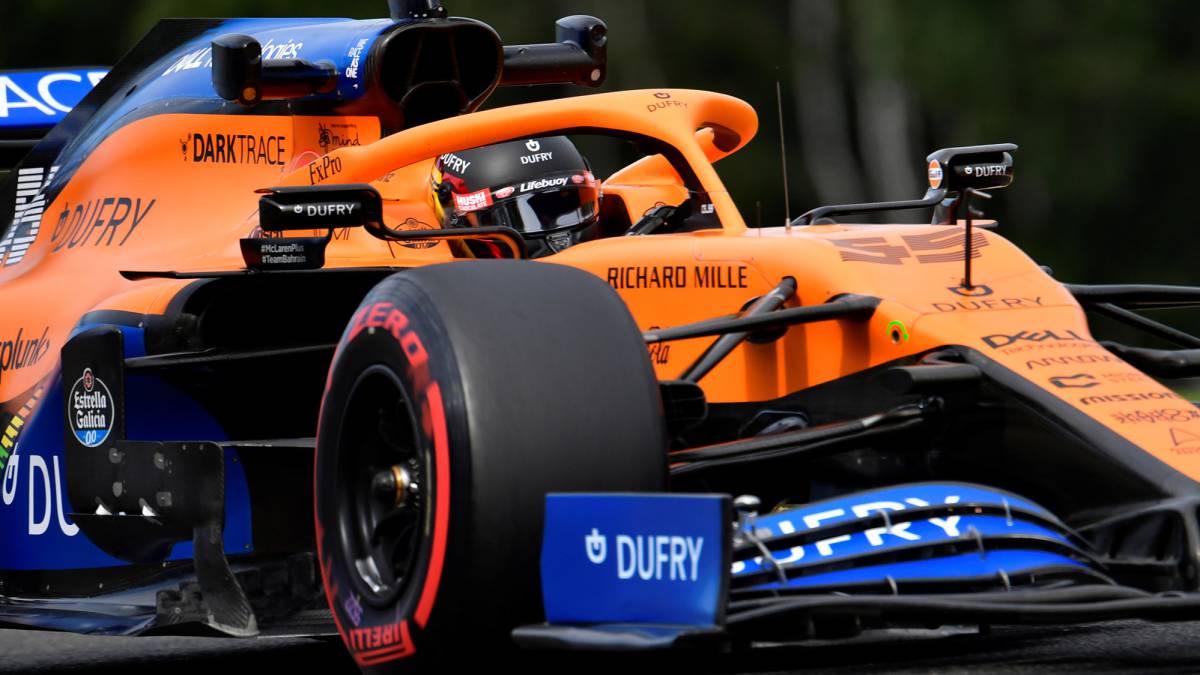 Carlos Sainz finished satisfied with the training day in Belgium, "two top-10s in the two sessions, so far it's a good start". "The car behaves differently on such a different circuit, in this case with low downforce. Things can change and the Renault here is very fast but our performance is appropriate. We are happy with what we are doing so far, although both Renault as Racing Point they are too strong for us to settle. Not a surprise, last year at Monza they were both very fast. We knew they would be very strong rivals here but we have to keep working, focus on ourselves and understand why the car is going OK with low downforce, but not as strong as they are. We hope to get closer in qualifying and in the race, "explains the McLaren driver.
The direct rivals are far away because the particularities of Spa-Francorchamps have so far been better for them: "Racing Point has an advantage over the rest of the midfield, but Renault, we and Ferrari alternate depending on the circuit and sometimes Alpha Tauri also ". As for Ferrari's accentuated downturn, Sainz sees it from the outside: "I haven't seen it in detail, but we know they have an engine deficit and I suppose they will be suffering a lot here because it is not a good circuit to have that disadvantage" .
Photos from as.com