Another miserable McLaren pit stop ruined Sainz's day
The Madrilenian started 12th and finished 13th. His strategy was good, but he lost a lot of time on the first tire change and came out in the worst traffic.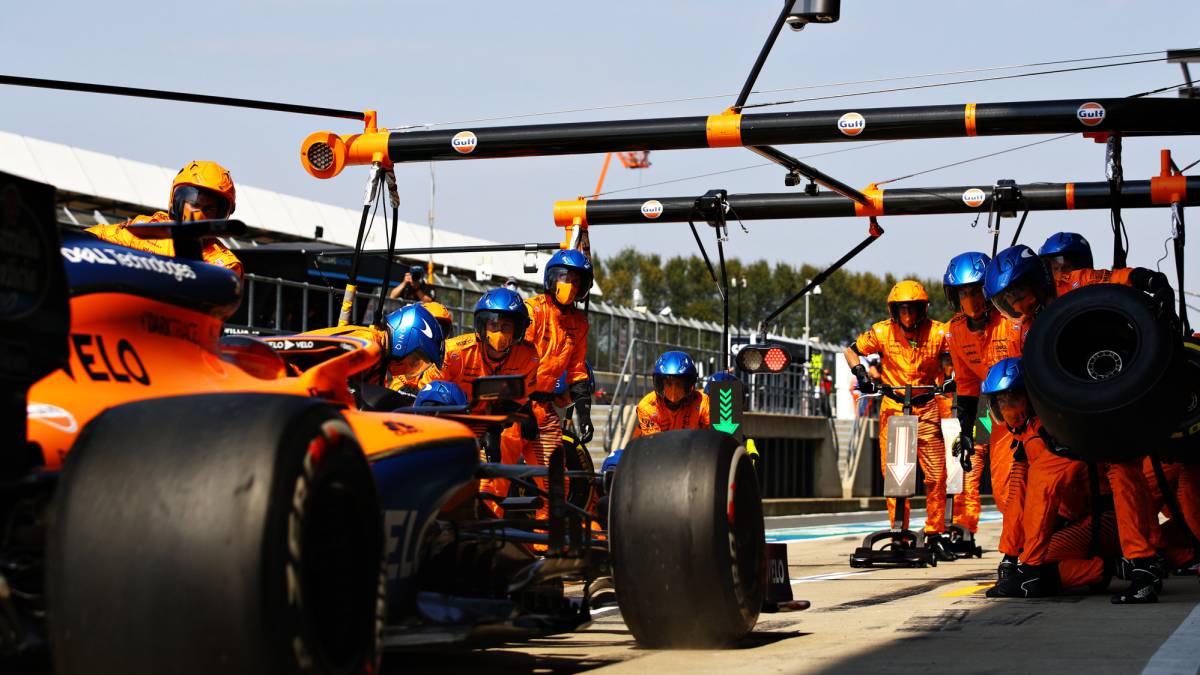 The first time is doable, the second is bad luck but a third turns on all the alarms. Another unfortunate pit stop by McLaren ruined Sunday for Carlos Sainz, who was fighting for good points with an advantageous strategy (he had started the race with the hard, like Verstappen) and everything was ruined when he entered to change tires. The stop exceeded five seconds, a wheel got stuck and then they had trouble releasing him because Ocon was in the lane and had preference. Norris' stops were 2.3 and 3.3 seconds, exemplary the first and the second could be improved. It is clear what is the pending subject of Woking. The Madrilenian started 12th and finished 13th, fighting against a row of cars throughout the test.
Photos from as.com