Andretti, pole with Palou seventh in a 'Fast Nine' without Alonso
Marco was the fastest in a session with eight Honda engines and a Chevrolet. The Catalan, magnificent and the Asturian will start 26 to the race next Sunday.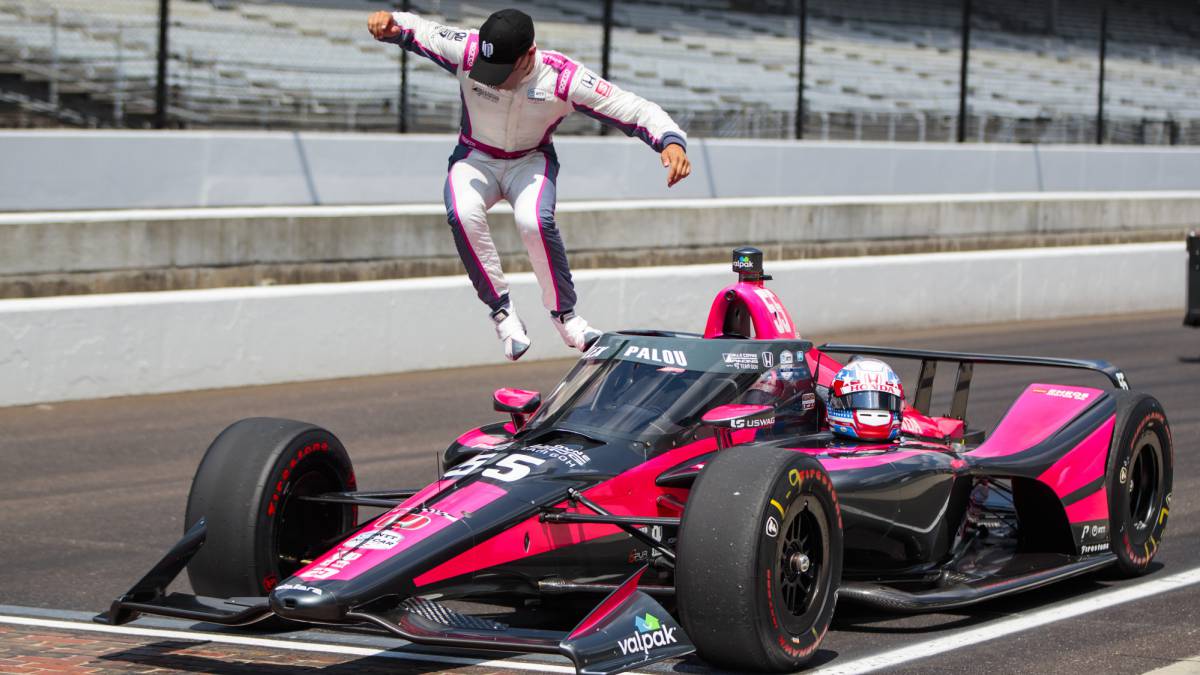 Sometimes the extraordinary feats of heroes prevent us from remembering that they are only men, perhaps extraordinary men or gifted with a special talent, in this case to fly in a car, but each one of the things they do takes behind an incredible work to be able to achieve the goal. When Fernando Alonso arrived in 2017 from F1 and changed the Monaco GP for the Indianapolis 500 and dazzled with a great qualification, he got into the Fast Nine, started fifth and later in the race he led and was about to win until his engine got tired of turning the same oval, many thought, we think, that this Asturian pilot is capable of anything. But this is not always the case and this time, in his third participation, he has found the undeniable fact that he still has to learn in a discipline so different from his own. For that reason, and because he does not have a fast car like the best, he was not in the Fast Nine and while the fastest were rolling in search of pole he dedicated himself to trying to find more speed in his McLaren Arrow SP, the green and white car of Chevrolet engine that seems made for the race but that one lap ...
In fact, of the nine cars that participated in the battle for pole position, only one, Rinus Veekay's has the American engine, the rest have Honda. And among them shines with the insulting superiority of youth Alex Palou. The Catalan placed second on his first attempt behind Sato and ahead of veteran Rahal, followed by Veekay and The Great Scot Dixon, who took first place with a great time. Palou, fourth, at least until Hinchcliffe came out, with Andretti's car that should have been for Alonso, by the way, and took the position from the Spaniard.
Palou had been fast averaging 229.676 mph achieved mostly on a great first lap, the best of all the 'Fast Nine', at 231.901 mph, but on the third and fourth he dropped to 228. It was missing. Three drivers and Palou was fifth, Alex Rossi leaves, winner in 2016, and remains seventh of seven at that time. Well. Cars fly in the oval. The Spanish team Dale Coyne racing w / Team Goh drops to sixth place with Hunter Reay's fourth. Only Andretti remains bitter ... the fastest the day before. And as expected he repeats and gets a great pole that leaves Palou seventh, not bad. Dixon second and Sato third. Alonso will start on the 26th. The race is next Sunday ... maybe we will experience some extraordinary feat again, maybe ...
Photos from as.com