Andreescu joins Nadal and will not go to the US Open
The current champion of the tournament in the female category announced her withdrawal from the tournament, just as the Balearic tennis player had already done. In this way the US Open will have two new champions.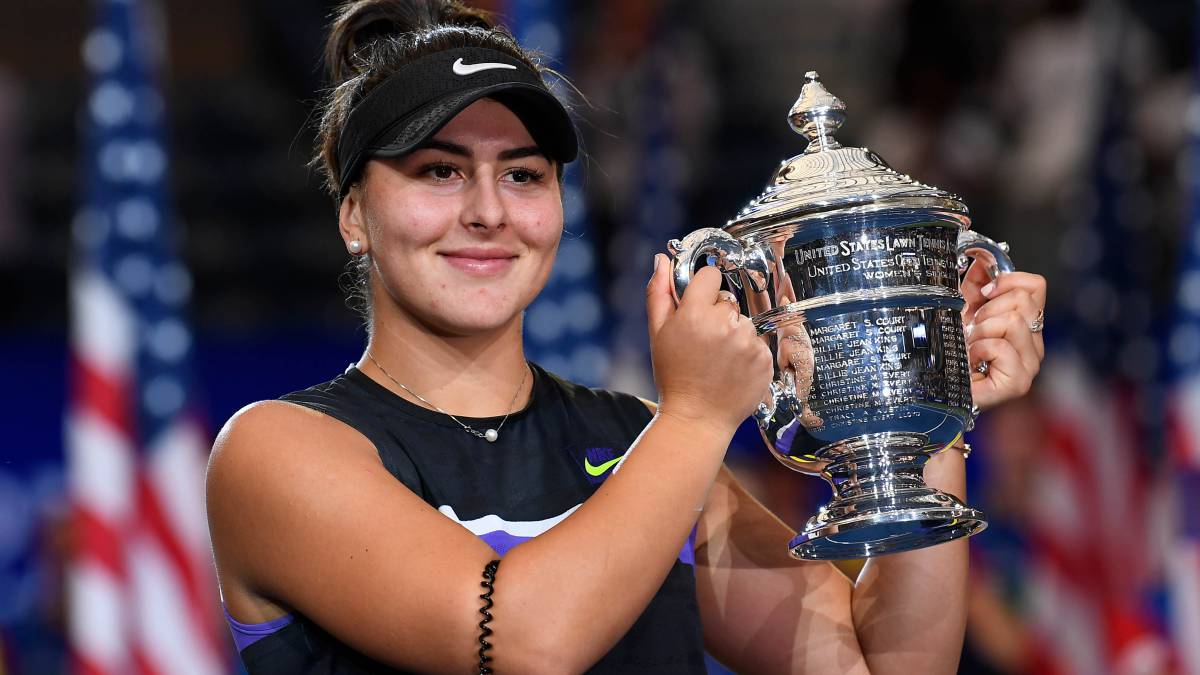 The 2020 US Open will have new champions in the men's and women's categories. The already confirmed loss of Rafa Nadal, current winner of the tournament in the men's box, has been added this Thursday by the champion of the women's box in 2019, Canadian Bianca Andreescu.
Andreescu, number 6 in the WTA ranking and who won the title at Flushing Meadows last year after defeating Serena Williams in the final, has not competed in any tournament so far this 2020 season to continue her recovery from injury knee suffered at the WTA Finals in Shenzhen in October 2019.
The Canadian would have arrived in this way in New York without the rhythm of matches and this fact in the end has been key in her decision not to attend the US Open, as she reported in a text she shared on her social networks. "Dear fans. After discussing it with my closest environment, I have made the difficult decision not to go to play in New York this year. I have taken this step mainly to focus on improving my form in games and to make sure that I will return prepared to play. at the highest level. The victory at the US Open last year has been the greatest milestone of my career by far and I will miss not being there. "
Andreescu believes that the current circumstances caused by the coronavirus could affect his recovery process, so he prefers to continue preparing thoroughly to return to the highest level. "However, I have realized that there are unpredictable issues, such as the COVID-19 pandemic, that could compromise my ability to prepare and compete in the form necessary to play at my best level. I want to express my appreciation to the USTA and the WTA for their efforts to make the tournament happen. I am looking forward to meeting my rivals on the court again soon. "
Photos from as.com