Ana Carrasco, second in Motorland and leader of the World Championship
The Murcian pilot crossed the finish line second after Jeffrey Buis and thanks to the fall of Scott Deroue she is the new leader of the World Supersport 300.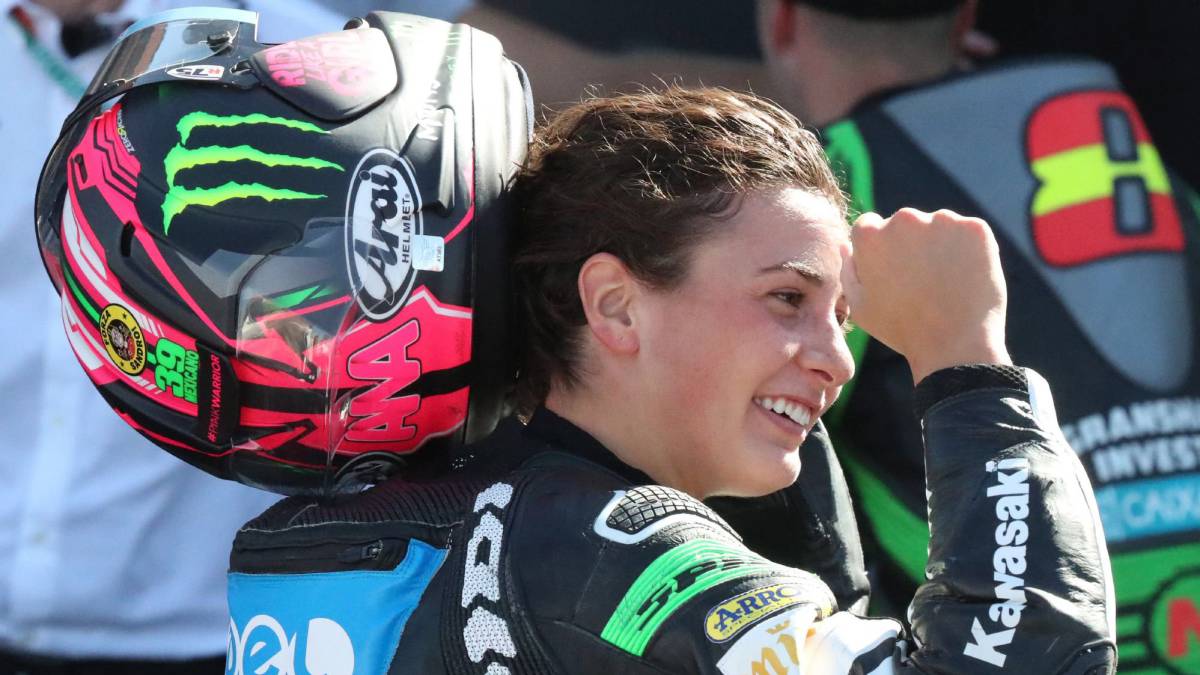 It was not until the last lap when Ana Carrasco was once again the leader of the Supersport 300 World Championship. Scott Deroue, until now at the head of the championship, went to the ground and the Murcian pilot, who saw the incident through the rearview mirror, crossed the finish line in second position with his arms raised, clenching his fist, ultimately happy. Jeffrey Buis took victory in a test that he has dominated from start to finish. Mika Pérez was third and Unai Orraldre climbed from twenty-sixth to sixth place.
The race started as it ended. The falls followed one another from the first round, making a forecast unpredictable. Deroue came back from behind and was soon in the leading group. Ana Carrasco had a difficult start, affected by the traffic in the middle of the peloton, but after the halfway point she was able to impose her rhythm to the podium places. The Spanish had beautiful duels with Booth-Amos, De Cancellis and Sofuoglu.
It was precisely the Turk who, three laps from the end, starred in the first of the falls of the favorites. Two laps later, Deroue lost control of his bike, leaving Carrasco the key to the World Championship. This fall also gave Mika Pérez his chance, who got hooked on the Murcian and was only 25 thousandths from his wake.
After the first race of the weekend, Carrasco leads with 74 points, seven more than Deroue and nine more than Unai Orradre, who made a spectacular comeback. Mika Pérez, meanwhile, looks up to eighth position thanks to his third place today. Tomorrow, second round at 15:15.
Photos from as.com