Ana Carrasco ends the second weekend of the World Cup
The Spanish, who was leading the second race in Aragon, finished sixth. Buis won, like on Saturday, and is the new leader with two points ahead of Carrasco.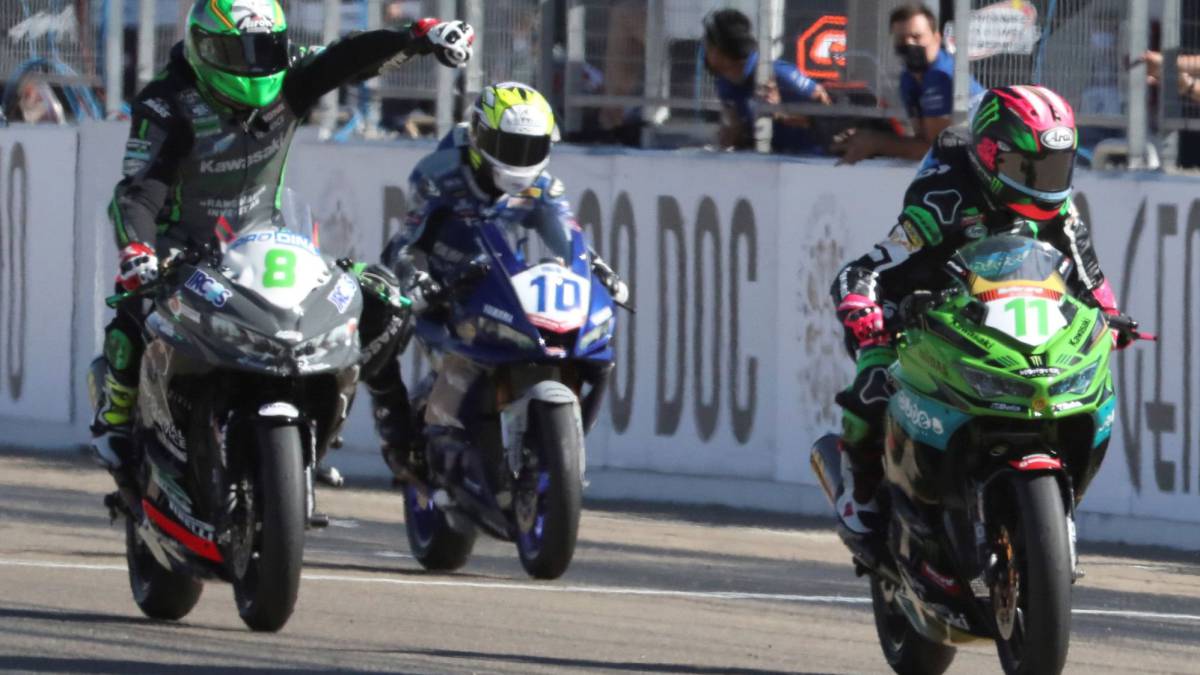 The second race in Aragon of the SSP300 World Championship was won by Dutchman Jeffrey Buis, just like Saturday's. Ana Carrasco, who finished sixth and gave up the World Cup lead to Buis, who reached the top after her double at Motorland.
The race was a close match between the top ten, who rode single file. Only the small skirmishes to gain positions in the peloton, in which Mika Pérez also marched, allowed Buis and his compatriot Scott Deroue to take a few meters of advantage over the rest, although nothing definitive.
With the passage of the laps, Carrasco came back from the tail of the leading group to third position with a track record included. In those moments Mika Pérez lost the lead of the bike and went to the ground, while Bruis and Brianti alternated in the first place and the rest of the applicants, with Unai Orradre also in front positions, waited for the last lap, hoping to win positions thanks to the slip.
A slipstream that he used better than anyone on the Buis back straight to take first place and not let go. Scott Deroue overtook Brianti, accompanying the leader on the podium. Orradre was finally fourth. Kawakami rose to fifth place and Ana Carrasco had to settle for sixth place after a great comeback.
Photos from as.com