Alonso, warns: "Traffic will be a problem"
The Spaniard hopes to improve at the moment of truth, although he points out that now it will be more difficult to overtake.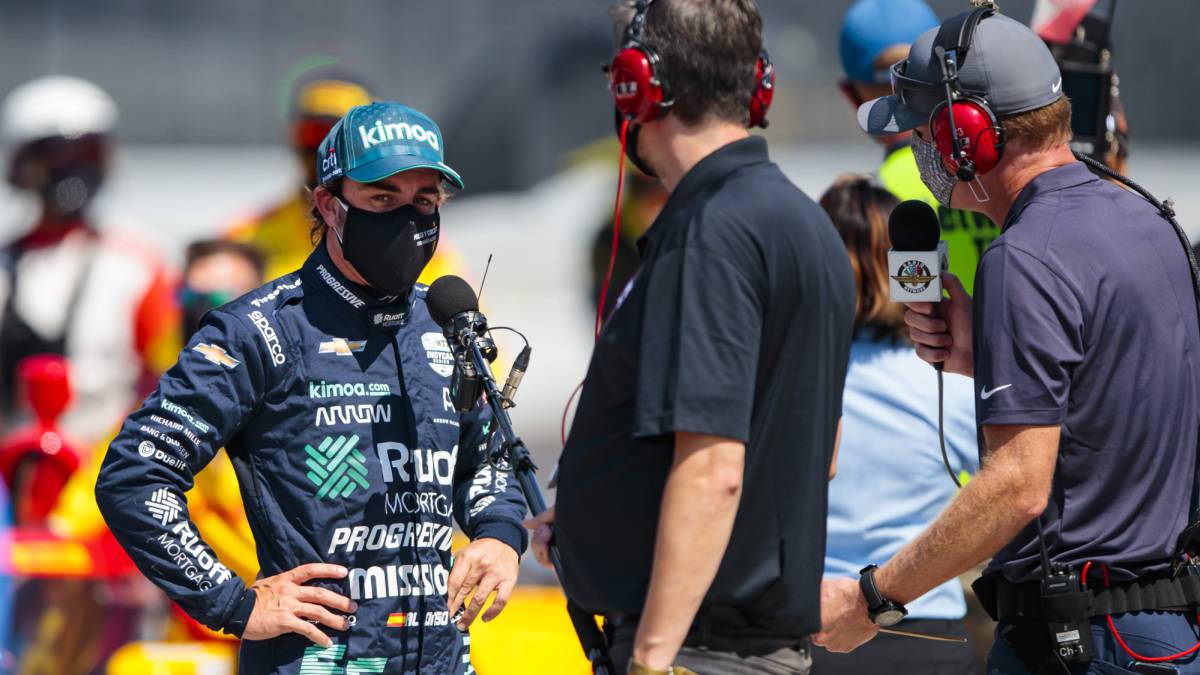 The race, the important thing is the race. In those years of Ferrari in F1 when neither on Fridays nor on Saturdays he managed to be with the best, Fernando Alonso always remembered that the moment of truth was Sunday. And it used to be in his place, many times. He hopes to do something similar in this edition of the Indianapolis 500.
And how are you going to do it? "You have to try to have the best possible race. I think this year the traffic will be a problem: due to the 'aeroscreen', the loss of grip… it will be a little more difficult to follow other cars, but it will be the same for everyone ".
The Spanish driver has long been preparing to become competitive in the race. "There is a lot of study and work behind all these challenges and you probably don't see this when you turn on the TV and watch the race, but it is weeks and months of preparation, simulator and many things to work on. It won't be any different this time. We have to adapt and try to run the race as well as possible. All the experience of the last few years helps me in some way. I have tried to be as complete as possible in terms of driving styles, mentality, always working for different teams, categories, philosophies or even rules. "
Photos from as.com