Alonso stays off the hook and Palou gets into the 'Fast Nine'
The Asturian is 26th in qualifying for the Indy 500 with the McLaren, while the Catalan is classified seventh and will fight for pole position.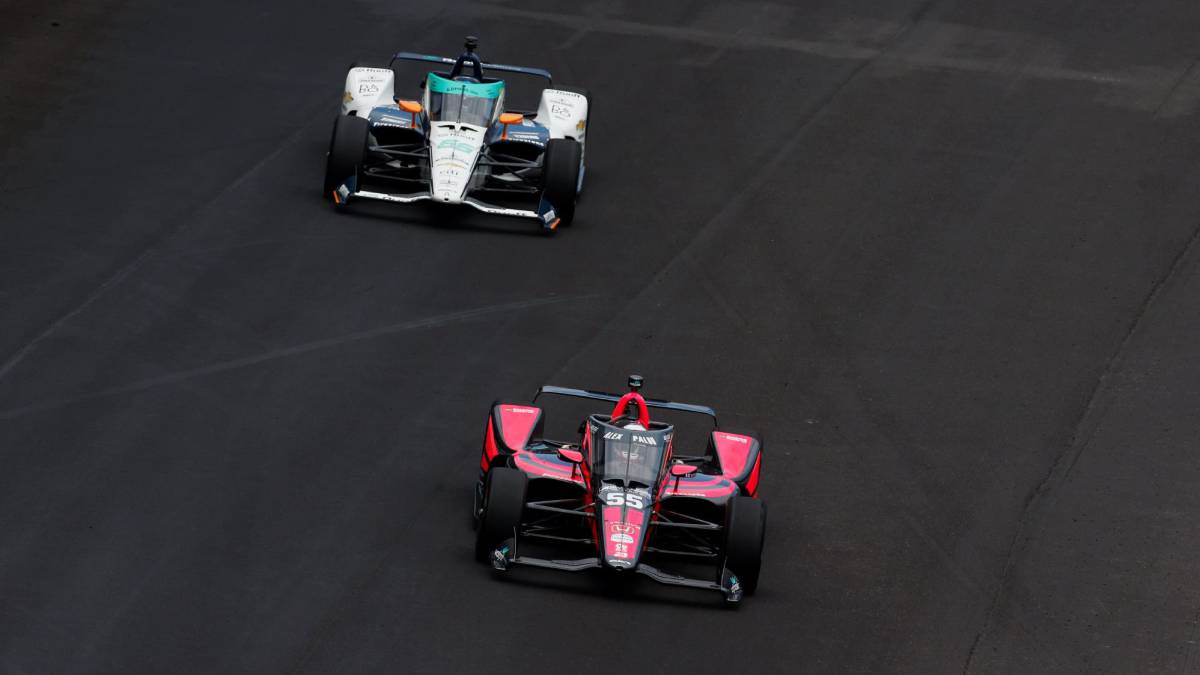 Sometimes it is better to entrust the present to the future, that is to say, put all your effort and talent in preparing what is to come because the present moment is not likely. They say that it is an inner healing technique, that of warding off bad thoughts and focusing on future goals in which the chances of success are greater. "One day less to the big day, the car is doing well in race mode," said Fernando Alonso after the qualifying session of the Indianapolis 500.
The Asturian is a specialist in focusing on possibilities when reality does not like it. The truth is that such a slow Spanish rider was not expected in this third attempt in Indianapolis, let us remember that in 2017 with that fast car from Andretti Honda he qualified for the Fast Nine in a comfortable way and started fifth on the starting grid and that the Last year with that half-made McLaren with the help of Carlin he couldn't even qualify in the top 33 with race place.
So the situation began to be prone to the classic question of malicious Spanish ... or realistic. So was Alonso so good or so bad in the oval? Neither one thing nor the other, probably, with a fast car he has already shown what he is capable of, without a car he cannot. And this year something more was expected, really, than the 26th place with which he has qualified for these 500 Miles without an audience, perhaps not being in the Fast Nine, in which the best nine will play pole, but not finishing that far either and worse than his other two teammates, who were not very high either: Mexican Pato O Ward 19th and 21st Oliver Askew, the two regular drivers of the Arrow McLaren SP.
In any case, very, very far from the first, which in the first attempt was Marco Andretti with the Honda engine (231, 351 m / h). And the thing is that the Japanese engines dominated and the other Spaniard, the Catalan Alex Palou, seventh, who did qualify for the Fast Nine and in his debut at the Indianapolis oval for about 500 Miles also got in a magnificent way, he is dazzling with a spectacular and brave piloting. His first attempt was 231.034 m / h, while his teammate Santino Ferruci was 15th. The race is closer ...
Photos from as.com