Alonso starts 5th and first Chevrolet in Indianapolis
The Spaniard, despite a good time, completed fewer laps than desired and remained 2.3 tenths of a point behind Hinchcliffe. Palou, eighth.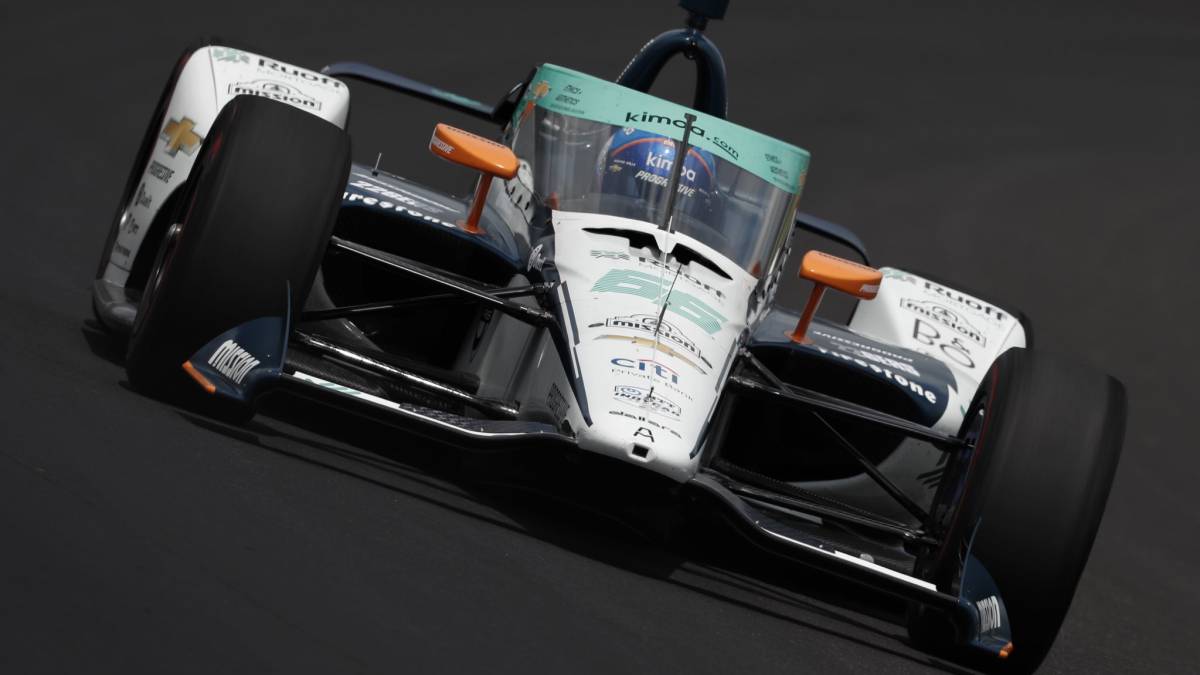 Bella was the image of Fernando Alonso and Alex Palou next to each other in the impressive oval of Indianapolis, two generations of drivers, the super champion who seeks to enlarge his legend, the talented young man who tries to make a place in the elite of American motorsport, the two risking their lives from the first moment in one of the most complex and complicated competitions that exist in the motoring universe.
Well, things started well, even better than expected, at least in terms of time, in terms of speed, which after all is what it is about, the rest of the problems that could arise in Fernando's car Alonso may have a solution, yes ... with more laps.
The World Endurance champion finished fifth on this first day of official training for the 2020 Indy 500 and he did it just 2.3 tenths of a second behind the leader, James Hinchcliffe, and was also the best of the drivers who ride Chevrolet engines , something that is not bad at all for the first day and in a driver who is not competing in the Indy Car season, who has not gotten into a car like this since last year. On the negative side, he completed few laps, 29, in fact only three drivers rode less than the Asturian, while the usual ones were around 80 laps on the oval.
For his part, Palou completed 60 and finished in eighth place, also close to the Asturian in terms of speed. Fernando, in fact, rolled at 223,238 miles per hour, which is about 360 kilometers per hour. Impress.
There is also a fact that can be good for Fernando and that is that, in his own words, "the behavior of the car is very different now that it has the aeroscreen. You have to adapt a little and we are adjusting the settings, but the speed is there and You know that the car will be in a very reasonable place, considering the experience of the whole team. " That is to say that with the aeroscreen, the screen that the cars carry to avoid impacts, the experience in terms of settings is somewhat equalized. Alonso has not started badly, better than last year. Keep improving ... this has just begun.
Photos from as.com