Alonso moves away from the best and Palou shines in Fast Friday
The free practice on Friday left the Asturian far behind, 25th, while the Catalan gets into the group of the fastest, 6th.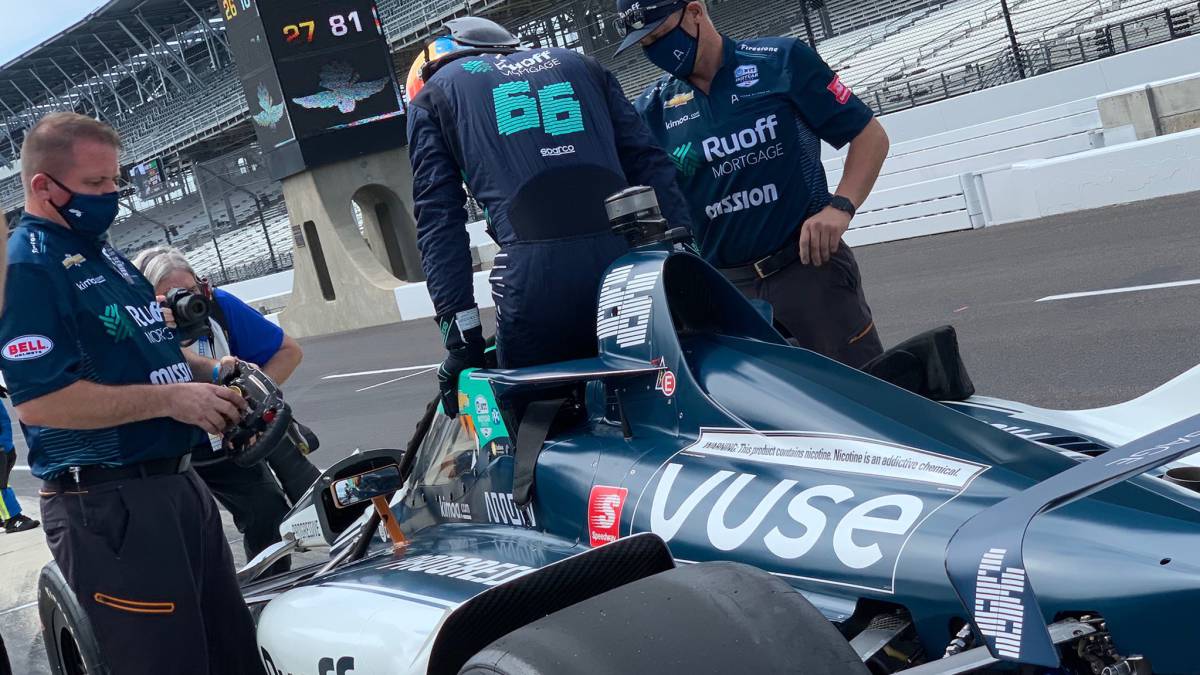 There was still much to be done, the warning came from the more prudent side of militant Alonsism straight from the Indianapolis oval when Fernando Alonso finished fifth on the first day of official training in this strange event on the legendary circuit. Year I of the Coronavirús, the new king of the world. And it was true, it will probably not be that and not even this, the 25th place in which he finished Fast Friday, the free practice in which the drivers can extract the full potential of the engine of their car. Alonso, six tenths of the fastest time of Marco Andretti. Far.
Y while Fernando did not finish finding the speed with his McLaren Arrow SP a young and talented Alex Palou got into the group of the fastest with a great sixth place that would be worth him to try to fight for pole. The Catalan achieved a good time and from the middle of the day he was where he wanted to be on his debut in this test.
Alonso, who was fourth on such a day in his first participation in 2017, setting his time with a slipstream and fifth without a slipstream, finished 24th last year with that half-finished McLaren. And this time even worse. Let's wait for this Saturday to see if the Asturian genius can do magic ...
On the other hand, the Honda engines, except for Daly, who was second, took the top positions and showed that, at least after one lap, they are the fastest cars on the oval, the ones with the most power. We will see if these days Chevrolet, like the one Alonso rides, are able to find something that puts them in the possibility of fighting with the Japanese engines. It will not be easy. In any case, Alonso went to the limit with the car despite the accident the day before and improved times compared to Thursday, but it was not enough ... 444 444

Photos from as.com