Alonso improves from the 31st of 2019 to the fifth of this year
The Asturian stayed the first day more than a second behind the best time, while in this edition it was only two tenths of a difference.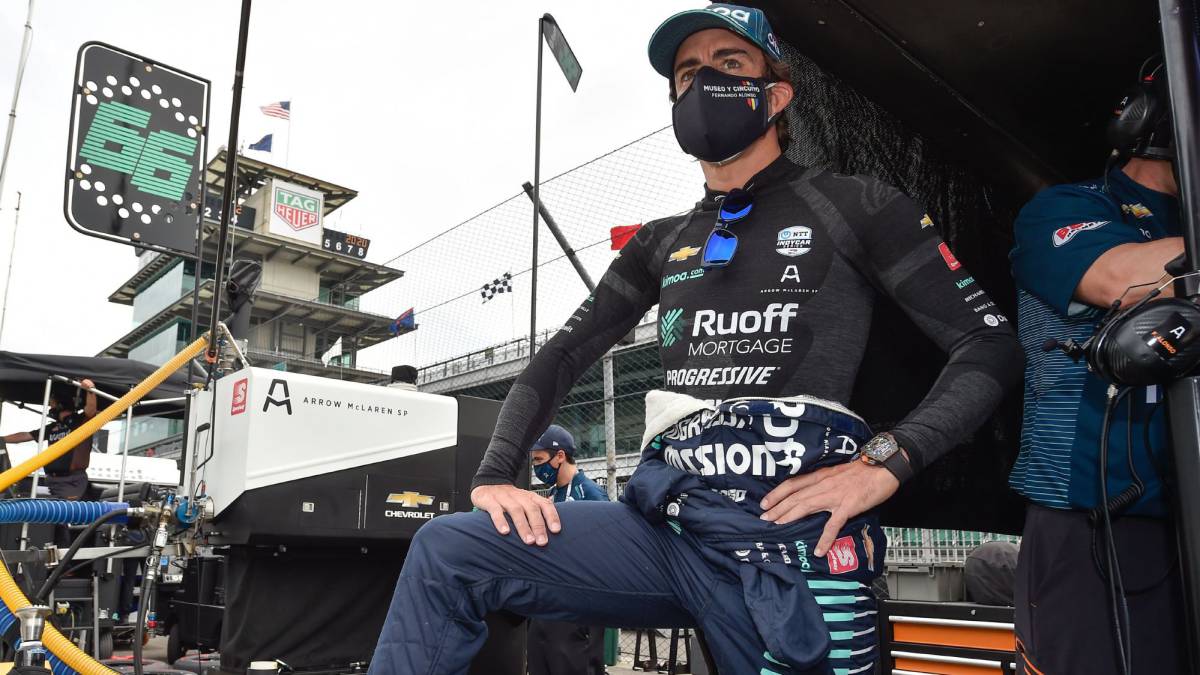 It is always better to start well than to start badly. And yes, this has just begun, there is still a long way to go until we reach the race on Sunday 23, but there is no doubt that Fernando Alonso can breathe easier this season than last, that this year at least he has a car more worthy to be able to pilot in the oval.
Fernando after leaving in 2017 with 21 laps to go due to a failure in the Honda engine of his McLaren Andretti when he was fighting for victory, returned in 2019 with another project from the hand of the British team and the help of Carlin, but failed to qualify for the race. And from the beginning it was seen that he had many problems.
Now he is driving an Arrow McLaren SP powered by Chevrolet and for the moment everything is going better, according to our sources on the first day they completed 90% of the planned program, it only remained to shoot a little more in a group with other cars. Last year things were different, also the rehearsal days and there was a morning session in which he was able to roll 49 laps, but later in the afternoon just one installation and he stayed in 31st position and almost a second of the best time of the Will Power, who led that day.
This time he was fifth at 2.3 tenths faster than James Hinchcliffe and he did so at an average speed of 223.238 miles per hour, which is about 360 kilometers per hour. Last year he rolled faster, at 224,162 miles per hour, but Power's best time was 229,475 mph for Hinchcliffe's 224,526 miles / hour this year, so far everyone is slower. We will see on the second day, but on the first both Alonso, as well as Palou, completed their adaptation program to the oval almost completely.
Photos from as.com