Alonso believes in the impossible
"We know that theoretically it is not possible, but we work as if it were to be", assures Fernando. On Sunday he was the sixth fastest driver in 30-lap runs.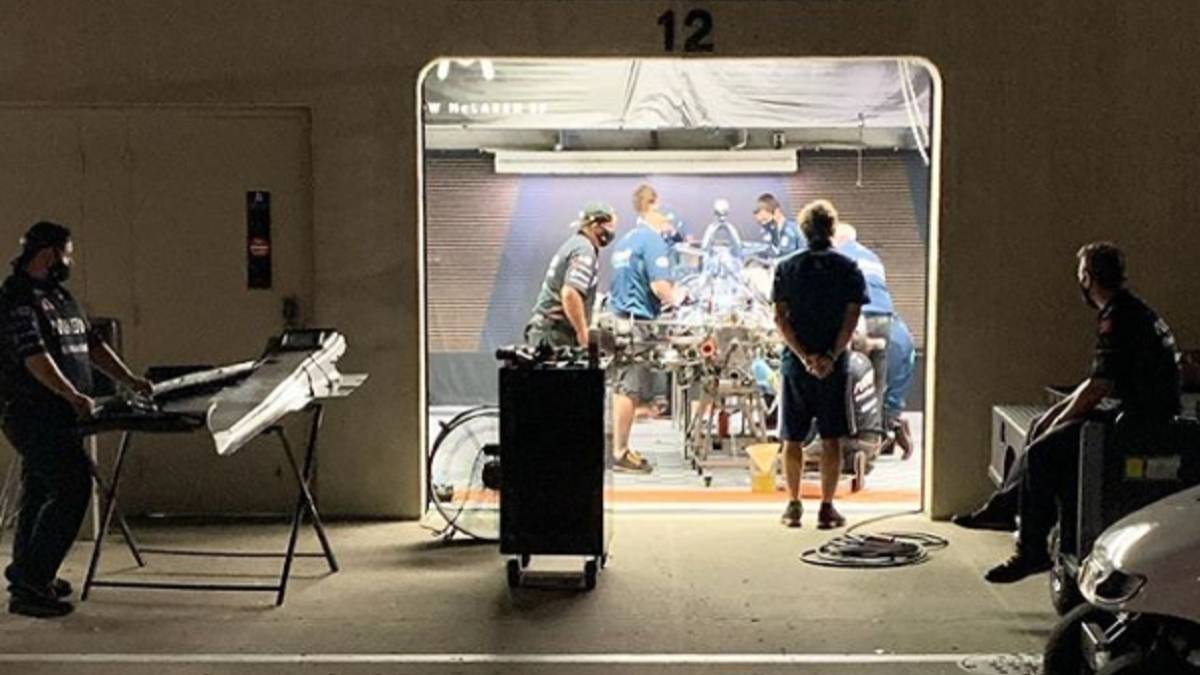 It is a matter of skimming the walls, of flying at almost four hundred kilometers per hour, of getting rid of problems, of not getting into potential crashes and of having the best strategy. Only then can you beat the Indianapolis 500. It's such an inexplicable race that a driver who comes out 26th could win.
Fernando Alonso said that his car was among the best every time they went out to do long runs of the race and he showed it in the first and second free practice when he was fifth and sixth respectively. And also in the last free practice of last week when he was eleventh in the final speed record at one lap, but he was the one who rolled the most and in his long runs he was also among the best with the sixth best average time (209.785 mph) . Not bad the speed of the Spanish champion.
Of course, far from his compatriot, the Catalan Alex Palou, who with 215.820 mph was the fastest in the long runs. Palou, who achieved the fastest lap in the 'Fast Nine', although later with problems in his car he could not keep that position and finished seventh, is, for now, the great revelation of these 500 Miles and the most outstanding rookie.
Palou, with a Honda engine, and Takuma Sato, obviously also with a Japanese engine, were the two fastest and the only representatives of that engine, since the rest, Power, O Ward, Castroneves and Alonso, carry Chervrolet. That is also good news for Alonso and the fact that the Mexican, his teammate, was fourth, invites us to think that the car is competitive.
"Team. We know that the challenge is enormous. We know that theoretically it is not possible, but we work as if it were going to be." This is the last message that the Asturian genius has written before preparing to get back into the car number 66 next Friday at Carb Day. As he said long ago ... A samurai accepts everything as a challenge, the common man takes everything as a blessing or a curse.
Best long-run average (30 laps)
1º Alex Palou Honda 215,820 miles per hour
3333 332ºTakuma Sato Honda 214,930 miles per hour 444 444
º Will Power, Chevrolet 214,423 miles per hour
3333 334º Patricio O Ward Chevrolet 213,917 miles per hour
5º Helio Castroneves Chevrolet 212,355 miles per hour
6º Fernando Alonso Chevrolet 209,785 miles per hour
Photos from as.com