Aleix opens the doors of Aprilia to Dovizioso
"I cannot understand how Ducati lets him escape," says the Granollers man before adding that "it would be brutal to have him as a teammate."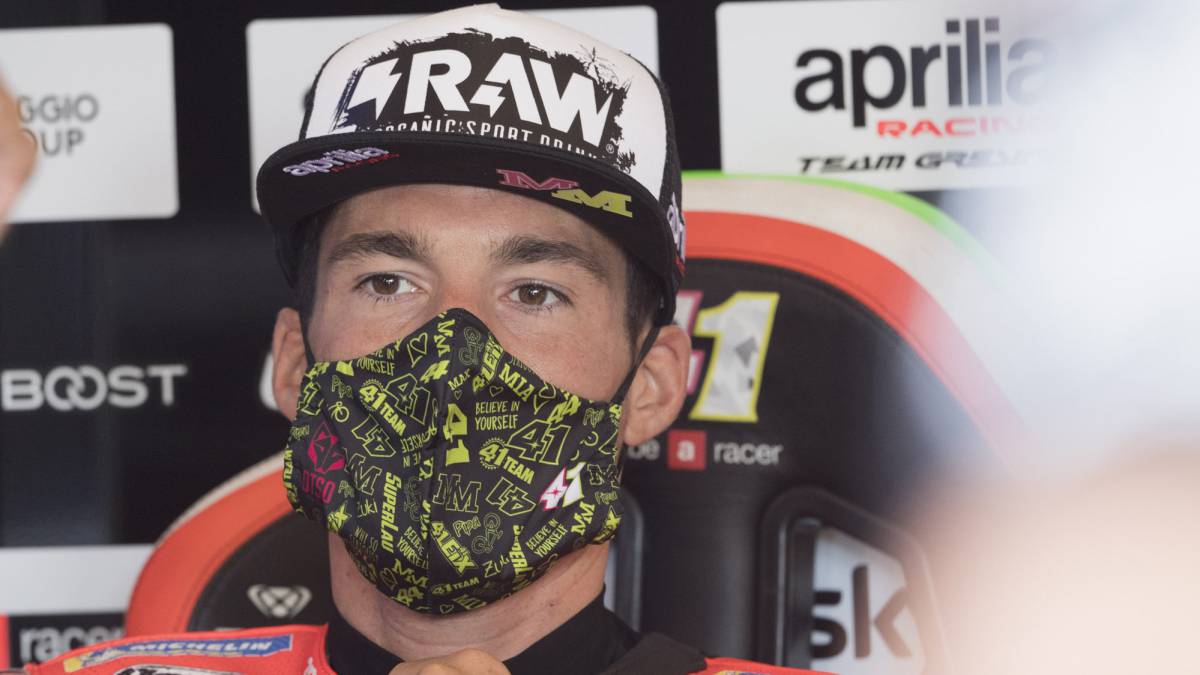 The final and official break between Andrea Dovizioso and Ducati is the topic of the day in the paddock of the Austrian GP. The pilot has told the Italian factory that he is leaving before it was actually Ducati that told him that they no longer have him, because on the table of futuribles for next season as Jack Miller's partner they were already ahead by the Italian Jorge Lorenzo, Francesco Bagnaia and Johann Zarco. Qualifying for Moto3 was about to begin when Simone Battistella, representative of the runner-up, and Paolo Ciabatti, Ducati sporting director, made public the result of the meeting they had just had. And that means that the Forli man now has two options: go home from a sabbatical year or get signed for Aprilia, something that Aleix Espargaró would love.
The only rider with a saddle guaranteed by the Noale factory for next year opens the doors wide for Dovizioso from his box: "The Aprilia management does not have an easy decision. The whole situation of Iannone and Smith is known for next year, but I have always said that Andrea is one of my favorite drivers. He's a hard worker, he gets oil on Sundays and I can't understand, although it's just my opinion, I can't understand how Ducati lets him get away. Even though Marc is the best ever, the next one every year is Andrea, so I can't understand him. From my point of view it would be brutal to have him as a partner. I think he would make me grow, that I would learn a lot from him. I can be very fast with the Aprilia, but having a partner next to Andrea's level and with the experience he has from Ducati I think it would be brutal for Aprilia. "
What the eldest of the Espargaró in Dazn has also talked about has been his incident with Petrucci, who has dedicated a comb to the Spaniard for understanding that he had annoyed him: "He was going behind Valentino and there was a gap between them, so why he can go after Valentino and I can't. He has done his best partial in which he says that I have bothered him, so much I cannot have bothered him. And then he has done a giant show, but it doesn't matter. I'm not going to talk more about him. "
Photos from as.com