Alaphilippe: "I had not yet won in 2020, I was nervous"
The Frenchman, a new yellow jersey, wanted to dedicate the victory in the second stage of the Tour to his father, who died in June: "It has not been easy for me."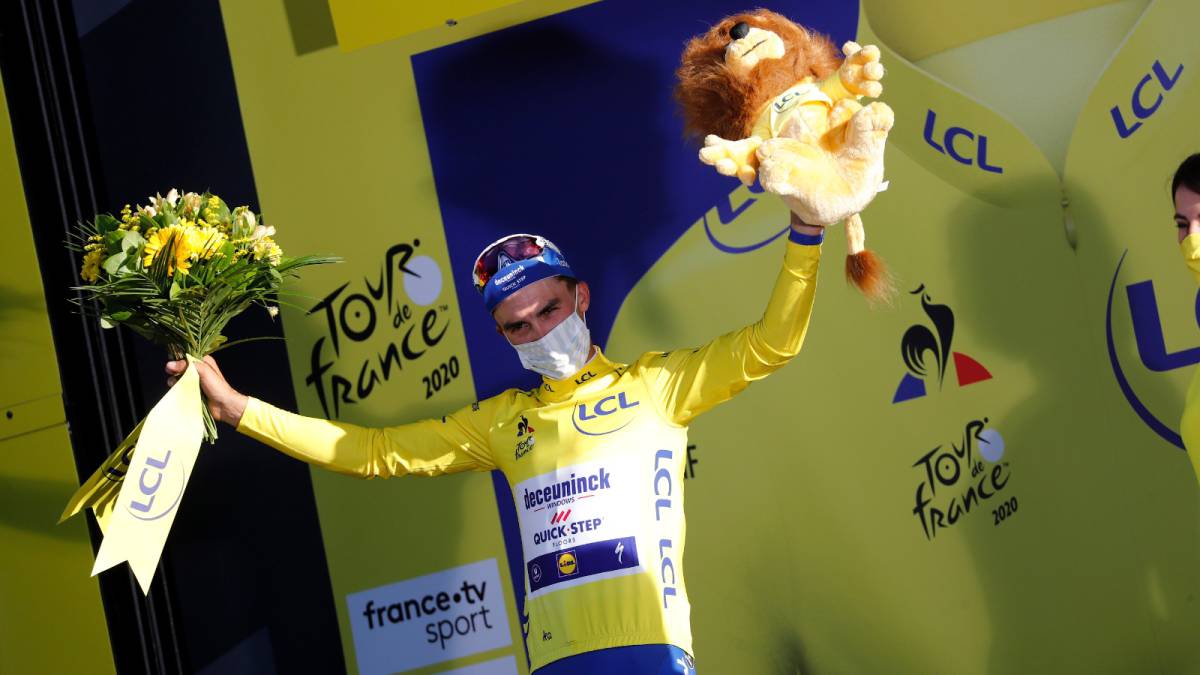 Julian Alaphilippe pointed to the sky and burst into tears as soon as he crossed the finish line in Nice. His father, Jo, passed away last June. "What we have in 2020 has not been a good time for me, due to the problems generated by the pandemic and the many circumstances that surround it. I lost my dad, one of the most important people in my life ", he managed to say between sobs to the public television of his country. Jo, a musician by profession, died at the age of 80 after a long illness. Despite the difference in age (the Frenchman was born from a second marriage, he is 28), there was a lot of closeness and complicity between the two. In 2019, the father witnessed some of the son's demonstrations on the podium area, where they merged into emotional hugs.
Accustomed to recent successes (in 2019 he conquered Strade, San Remo and Flecha Walloon, along with nine more targets), raising his arms relieved him of pressure. "I had not yet won this course, which caused me some anxiety and nerves." Indeed, Alaphilippe achieved his first victory of the season, the fifth of his account in the Tour de France… and accompanied by the yellow leader's jersey, the 15th of his career: "In the best of my dreams, I would have signed things off as we planned: control by my Deceuninck teammates, attack in Quatre Chemins and victory and leadership ". Will we see another Numantine defense, as in the previous season? "Of course I will not give away this precious garment." Last year he finished fifth overall: "I was focused on achieving a day. Since that objective has already been erased, as far as it goes. "
Photos from as.com