Al-Rayyan Stadium, very close to completion
The Organizing Committee and Legad, responsible for managing the 2022 World Cup projects in Qatar, announced that the stadium has now completed its façade.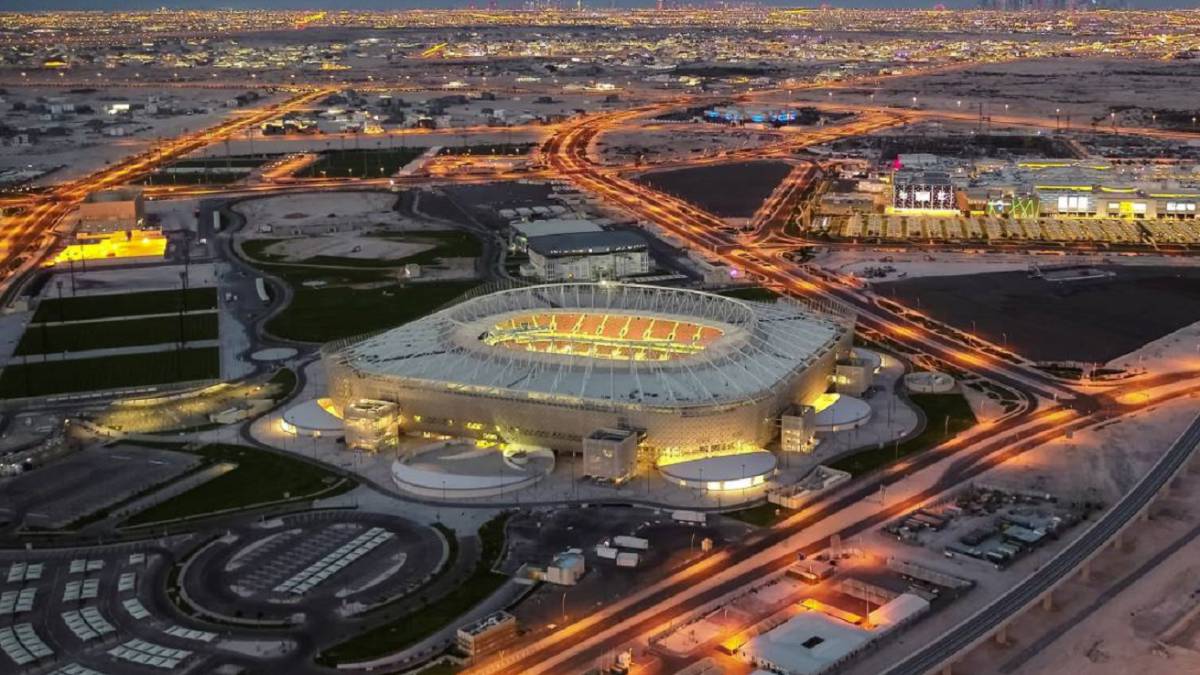 The Organizing Committee and Legad, responsible for managing the projects of the 2022 World Cup in Qatar, announced that the Al-Rayyan World Cup stadium about to be complete with its facade distinguished by its impressive colors.
The announcement was posted on the Twitter wall of the Supreme Committee attached with a batch of photos just taken from the venue, in which the development is observed, either at the construction level and the internal completion of the bleachers that accommodate 40 thousand spectators , painted in black and red, which are the colors of the Al-Rayyan stadium flag.
The venue was established in the same place of the previous stadium called Ahmed Bi Ali, whose recycled parts were reused in building the Al-Rayyan World Cup stadium, due to the sustainability bases with which the Al-Rayyan stadium is distinguished. the other eight World Cup stadiums.
The stadium nearing completion, after completing many works internally and externally, as many teams from the Qatari league stepped through the premises before the Qatari league resumed before the end of last month.
The roof and the front facades were installed, as well as the sports materials around the stadium, as well as the mechanical, engineering, plumbing, and paving works were completed, as well as the installation of the façade of the heritage inscriptions made of fiberglass reinforced plastic , and natural grass and turf for the training field in the area surrounding the stadium, the completion of the asphalt surface layer in the stadium environment.
The front facade of the stadium decorated with marked inscriptions of the Qatari culture, as well as the facilities around the stadium reflect the nature of Qatar, laid out in the shape of the sand dunes, in reference to the impressive desert nature of western Qatar, whose geometric shapes inspired by Islamic art.
Photos from as.com