Abromaitis: "Unicaja is one of the best places in Europe to play"
The new power forward of the Malaga team is excited about his new challenge at Martín Carpena. He assures that being the only green signing does not give him more pressure.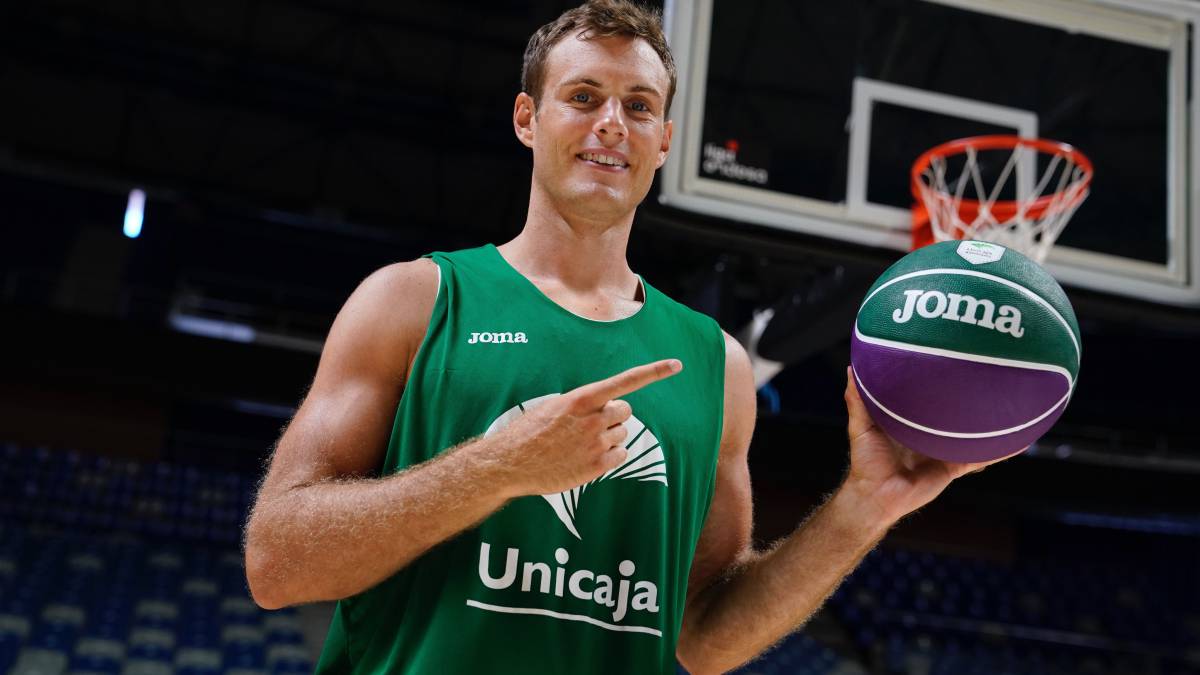 Tim Abromaitis has been presented this Monday as a new Unicaja player. The new green power forward (30 years old and 2.03 meters) is the only signing that the Los Guindos club has carried out with a view to the next season.
Fran Vázquez spoke to him about Unicaja: "I have spoken with several people who played here in Malaga. Fran Vázquez told me this summer everything he thought of the club, the team and everything. Everyone has told me good things, that it is a very solid club, that life here in Malaga is very good, I am very happy to come here and be a Unicaja player ".
His position on the court: "It is true that last year I played sometimes as three at Zenit and at other times at four. It is something that I can bring to this team, play in different situations, than the coach asks for. more comfortable as four, but let's see what Luis (Casimiro) asks and how to help the team. It's difficult until we start the games and train a little more to know how the roles of this team are going to be. I want to play as four a little more this year, Luis told me. But I don't know exactly, we'll see when the games come. "
He is the only signing: "It's a bit weird, I'm the only signing, but I feel like there is chemistry in the dressing room and on the court. We are veterans and there are good people, I don't think it is too difficult to join the team and learn everything. Because I am the only signing I don't think I will add more pressure, it is a strange situation with what he is thinking. I do not feel any pressure, all the teammates act as if they were a Unicaja player for a long time ".
Why he chose Unicaja: "It was a somewhat complicated situation because of my position in Russia and my contract there. I chose to come here because for me Unicaja has always been one of the best teams in Europe to sign. When my agent told me that there was an opportunity, I was excited. The timing was pending on Russia, but it was a decision that I thought was the best for me. "
Number 23: "I wear 21 normally, but Adam (Waczynski) has it. I asked him if he wanted to change and he said no. I have played with 22 too and 23 is a famous number in basketball, I like it and hopefully it will go well for me. "
Shooting centers: "For me it is the change in basketball that helps me, like a four that shoots a lot from the outside. This evolution makes it easier for me to play. You watch the NBA and there aren't many greats, but here in the team there are great athletes and versatile. We can play a little modern basketball. "
Photos from as.com