Abidal resigns with Barça 20 hours after being ratified
The club makes a surprising new decision to terminate the contract of the technical secretary after assuring that he would lead "the sports shock plan".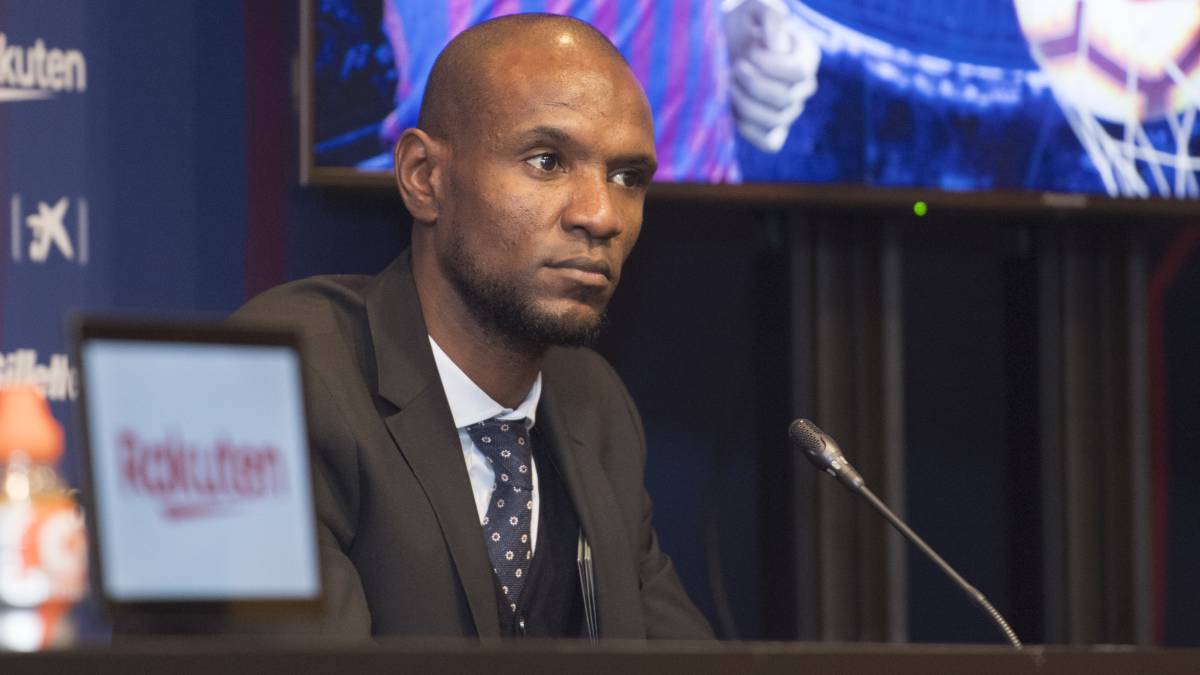 Barcelona and Éric Abidal have reached an agreement to terminate the contract of the so far technical secretary. The news came through a statement to the newsrooms at four in the afternoon. A surprising decision considering that in the penultimate statement from Barça, on Monday at 8:00 p.m. (that is, 20 hours before), it was clearly specified that "the extensive restructuring of the first team will be carried out from the consensus between the current technical secretariat of the club and the new coach, who will be announced in the next few days. "
The phrase leaves no room for doubt: "the current technical secretariat of the club" was formed at that time by Éric Abidal and Ramon Planes. The word of the board of directors has lasted less than 24 hours on this occasion.
The statement reads as follows:
"FC Barcelona and Éric Abidal have reached an agreement to terminate the contract that united both parties.
The Club publicly expresses its gratitude to Éric Abidal for the professionalism, commitment, dedication and positive and close treatment that he has always shown towards all the estates that make up the Barça family, and wishes him luck and success in the future. "
Beyond the statement, at the meeting of the board of directors Abidal was ratified under the premise that it was not possible to change the technical manager in full planning of the team for the next course. But something has happened in less than a day for Abidal to skip the project.
It is not a secret that Messi, who remains silent regarding the information that he could leave the club and that he has paralyzed any negotiations to renew the contract that ends on June 30, maintains a more than tense relationship with Abidal.
On February 5 of this year, after Abidal said in an interview in the newspaper Sport that Valverde's dismissal was due to complaints from the players regarding the coach's training methods, Messi answered him harshly on Instagram challenging him to to say names. Since then, Abidal lost any contact with the current squad. Especially after disparaging Xavi and calling him a liar regarding the negotiation he had with him in January to replace Valverde.
Now, after the dismissal of Setién, a coach who had Abidal's endorsement, it is the technical secretary who falls. Maybe to try to temper Messi's spirits or because Koeman doesn't want him by his side. But the truth is that it portrays once again the way of doing things of a board that continues to hold on to the position. This time, the solemn resolution of the board has not lasted even 24 hours.
Photos from as.com