A Sevilla of records in its Europa League
With their sixth qualification for a Europa League final, there are already several records held by Sevilla in what is their fetish competition.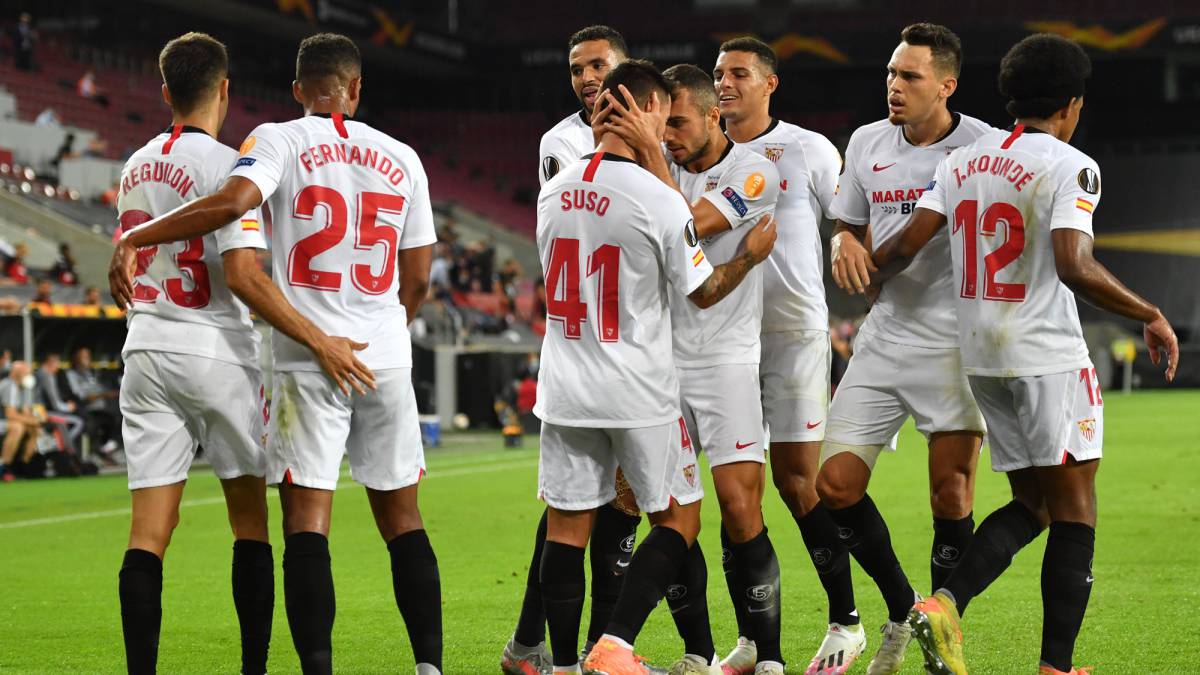 Six Europa League finals (and former UEFA Cup) in the last fourteen years: 2006, 2007, 2014, 2015, 2016 and now 2020. All five of the previous ones, won. Sevilla is one step away from conquering what would be their 6th crown of what is their highest fetish competition. The one that Eindhoven took over one night with a 4-1 win at Middlesbrough, and which continues to dominate to date with its classification after eliminating Manchester United. A tournament that he has ruled with an iron fist and that he can raise again in what would be, without a doubt, the most difficult of all. Without the support of its people and with a soulless Stadio Köln.
However, the Seville club holds more than one record that makes it even more owner of the Europa League. In addition to being the one with the most finals and titles in the competition (with six and five, for now), Suso's goal last night against the 'Red Devils' placed them as the highest scoring team in the history of the competition. Of course, to which we should add De Jong's second, with which they add a total of 126 goals. On the other hand, that victory last night was the 41st of the second continental tournament, and yes, more than any other team.
While if we take into account the global competition (former UEFA Cup plus Europa League), Sevilla is only 4th in the historical ranking. They are surpassed by teams such as Inter, Sporting de Portugal or Bruges, which double the number of seasons they have participated. Something that puts everything that the Nervión team has achieved even more in context.
Other records he leads are, for example, that of the coach with the most titles. That is none other than Unai Emery with the triple crown that he achieved with the trophies of the 2013/14, 2014/15 and 2015/16 seasons, tied with Giovanni Trapattoni. The player with the most games in the so-called Europa League, former captain Daniel Carriço, adding his matches between Sporting de Portugal and Sevilla. The one with the biggest win in a final like the aforementioned 4-1 against Middlesbrough in the Netherlands. Or, finally, the team with the most European finals in the 21st century with eleven, ahead of Real Madrid, Liverpool or Barcelona.
Coming out of the continental competition, another of the marks that Julen Lopetegui's team continues to pulverize is the unbeaten streak this season: 20 are the games it has not lost, the largest in its history. Record figures for a Seville that continues to expand its history, both inside and outside the borders of Spain.
Photos from as.com