A selfie made Pozzovivo fall at 50 km / h and another 20 cyclists
The recklessness of a spectator caused the massive crash of the first stage 3 kilometers from the finish line. Pozzovivo was the first to fall.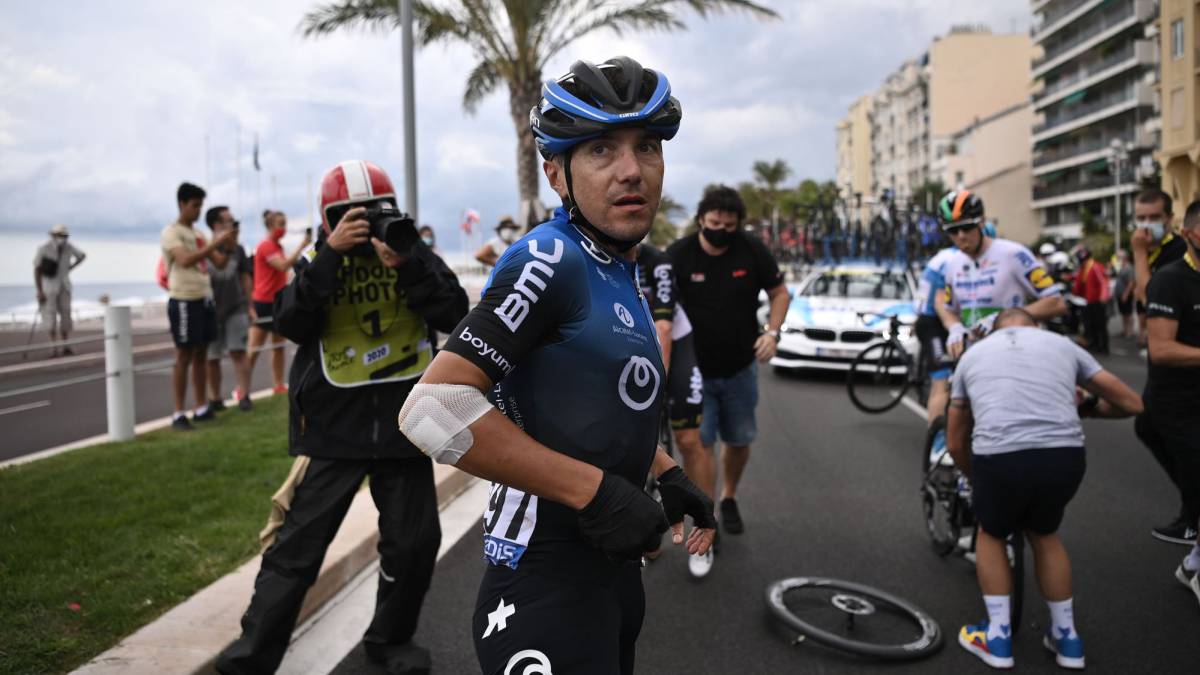 The massive crash that occurred in the first stage of the Tour de France, 3 kilometers from the finish line, occurred as a result of the recklessness of a spectator, who in a high-speed zone decided to take a 'selfie' as the riders passed. The result? The Italian Domenico Pozzovivo explained it on his Instagram account.
"Thanks to the viewer who was thinking of taking a selfie and made me crash my helmet with his phone, making me fall and 20 other runners at more than 50km / h", the NTT Pro Cycling rider explained ironically. In this fall, among other injured parties, Rafa Valls fractured his femur and had to undergo surgery last night in the hospital in Nice.
The Pozzovivo team also wanted to report these events on their Twitter profile: "It's great to be on the Tour. If we could just call on all spectators to step back as the race goes by. Pozzovivo fell as a result of an outstretched hand of a spectator taking a photo. It resulted in an accident that affected about 20 runners. " An imprudence that could have even more serious consequences ... 444 444

Photos from as.com