A Real Madrid with a future
Zidane could do with the current squad an eleven of guarantees only with players of maximum 25 years. There is a lot of future at home and that reassures the club.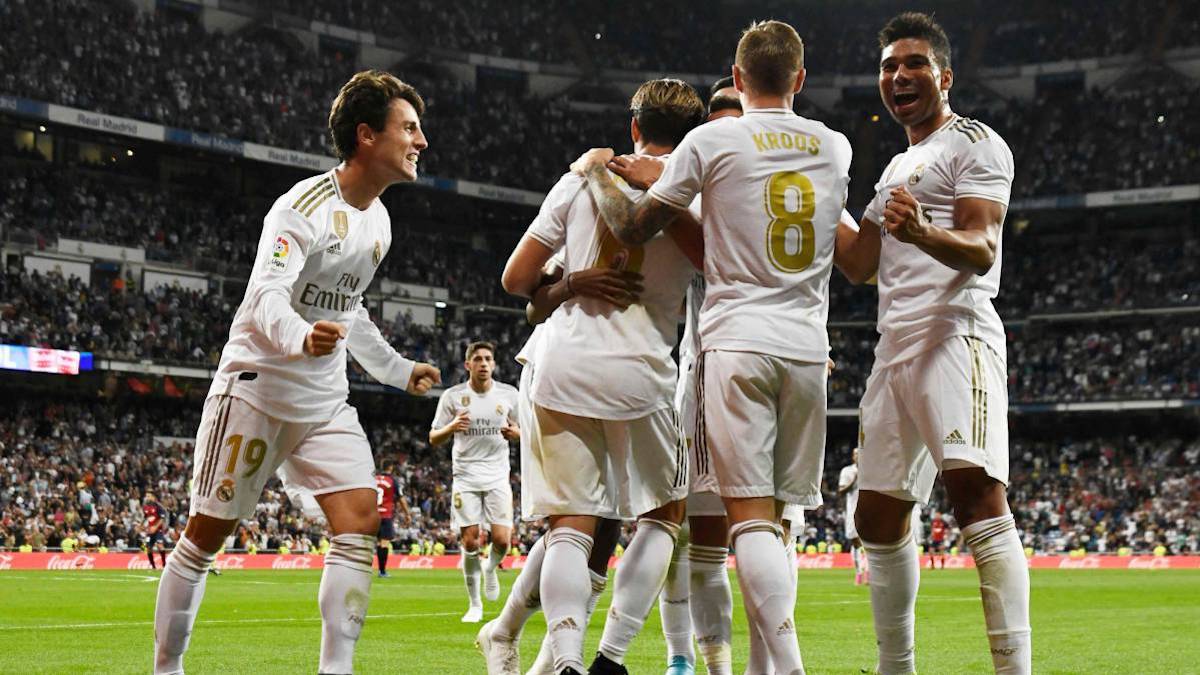 There is one thing that reassures at Real Madrid: knowing that if things go badly financially, there is a lot of future at home. The new return policy, led by Odegaard, Ceballos and Odriozola, has substantially strengthened the squad to the point that the club, a priori, will not make signings. Zidane, with what he will have this season, will be able to make an alignment with players of maximum 25 years.Under the sticks would be Lunin (21 years old), his stages in Leganés and Valladolid were to forget, but in Oviedo he showed what a great goalkeeper he is, to the point that Madrid has chosen him to be a substitute next season. With the carbayones he played 1,800 ', in which he conceded 20 goals (1.00 per game). The sides would be for Odriozola (24 years old) and Mendy (25 years old). The former will return after his expedition to Munich, while the latter is already a regular, playing even ahead of Marcelo. The center of defense would be for Militao (22 years old), who has gone from less to more until the end of the year making a great game at the Etihad, and Javi Hernández (22 years old), a regular in the calls and who after leaving on loan to the Oviedo, longs for his opportunity to be white.
The distribution of the game from the center of the field would be for Valverde (22 years old), Ceballos (24 years old) and Odegaard (21 years old). The experience of the former contrasts with that of the latter two. Valverde has been the great revelation of this season, playing 2,714 '(eighth player on the team with the most minutes this season). On the sides would be Ceballos, re-caught for the preseason after a great end of the year at Arsenal where he has raised the FA Cup, and Odegaard, the Norwegian pearl that will return from a European Royal Society and Cup finalist.
The sides of the attack would have Brazilian samba. Rodrygo (19 years, 1,428 'this season and seven goals) would be on the right and Vinicius (20 years, 1,817' and five goals) on the left. The latter has participated in 38 official matches this season, playing in all the games of the final leg of the League except against Granada, while Rodrygo started at Etihad, giving Benzema the goal pass. At the top, Jovic (22 years old), little regular at the beginning and absent at the end of the season, but whose abilities are still not doubted in the dressing room. At Eintracht Frankfurt he scored 36 goals, being one of the most promising figures on the football scene. That player should appear.
Photos from as.com