Madrid closed with 99 goals in favor, the first time they did not reach a hundred since 2007 and the second year in a row they averaged less than two goals per game.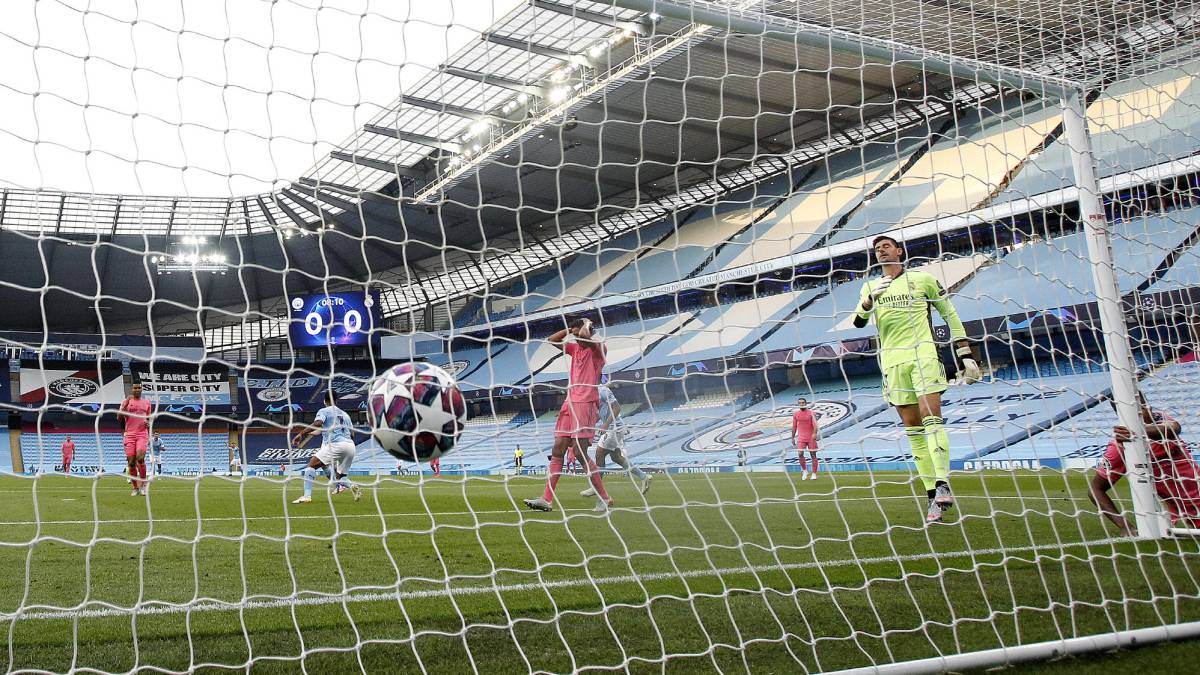 The counter stopped at 99. It did not reach three digits. For the first time since 2006-2007, Madrid dismissed the season without reaching a hundred goals scored. That in absolute terms, because in relative numbers it is the second consecutive season that does not exceed two goals on average per game: 1.94, five hundredths better than last (1.89). Figures that have prevented the white team from profiting from a historic performance in defense.
Far are the 174 goals that Madrid scored in 2011-2012, when they nailed an average of 3 goals per game, or the 173 goals that gave Zidane's men the League-Champions double three years ago. The Christian effect was noticeable after the Portuguese left for Turin, despite Benzema's step forward (27 goals this season and 30 last season when he had not reached twenty in the previous two) .
No one else apart from Karim has made up for the handful of goals that the five-time Ballon d'Or has taken to Turin. After the French, in the ranking of white scorers there is a center-back like Ramos with 13 goals (7 from penalties), the Brazilian Rodrygo (7 goals) and a man coming from behind (Kroos, with 6). Vinicius, and two other second-line men (Modric and Casemiro), have scored five goals each. The coral crowd in front of the rival goal (22 players have scored in the league, a record of 90 years of competition) has not been enough to brighten the season in Europe.While in Madrid only Benzema and Ramos have reached a dozen goals in all competitions, in the five main European leagues, six teams have had three players capable of reaching ten goals and in Manchester City, the white executioner in the Champions League, Five players have done it: Sterling (31), Agüero (23), Gabriel Jesus (23), De Bruyne (15) and Mahrez (13). Among the five they have scored 105 goals, more than all of Real Madrid ... 444 444The signings, 50 goals less
The transfer reporter that Real Madrid added last summer was supported by the good scoring numbers they credited: 61 goals in the previous season. Among the five, they have only done 11 this season. In a hypothetical scenario weighing the minutes they have played with their scoring average from the previous season, they should have scored more than 23.
The only one who has maintained his level is Rodrygo. The Brazilian scored 5 goals in the first half of 2019 in his country (there the seasons go by calendar years), an average of 0.30 goals every 90 minutes played (one every 296 '). In Madrid, where he scored 124 minutes after his official debut and has scored a hat-trick against Galatasaray in the Champions League, he has improved his average by 45%: 7 goals, 0.44 every 90 minutes (one every 204 ').
Hazard and Jovic appear in the scoring disappointments chapter. The Belgian scored 21 goals in his last season at Chelsea. One goal every 185 minutes, 0.49 per full game. His scoring performance in Madrid has worsened by 88%. In 1,544 minutes Hazard has only left the notch of the goal to Granada in the eighth day of LaLiga Santander on October 5, 0.06 goals per full game ... Maintaining the scoring rhythm of Chelsea, he would have scored 8 goals.
For his part, the Serbian arrived with the killer band thanks to the 27 goals scored with Eintracht before landing at the Bernabéu. In Chamartín it has had much less prominence than in Frankfurt. But weighing its figures per minute it has also worsened, 70%. Jovic has gone from seeing the goal every 122 minutes (0.74 goals every 90 minutes) to doing it twice in 808 minutes (0.22 points per equivalent full game). With his 2018-2019 streak he should have scored at least 6 white goals.
With less responsibility in goalkeeping duties, defenders have also been drier. Militao and Mendy came from scoring 5 and 3 goals respectively with Porto and Lyon. Only the Frenchman has made his debut, on the penultimate round of the League, in Granada.
Photos from as.com