A final accident does not separate Alonso from the best times
The Spaniard finished the session eighth despite a crash in the last few moments and showed speed. Palou squeezed near the end to be fifth.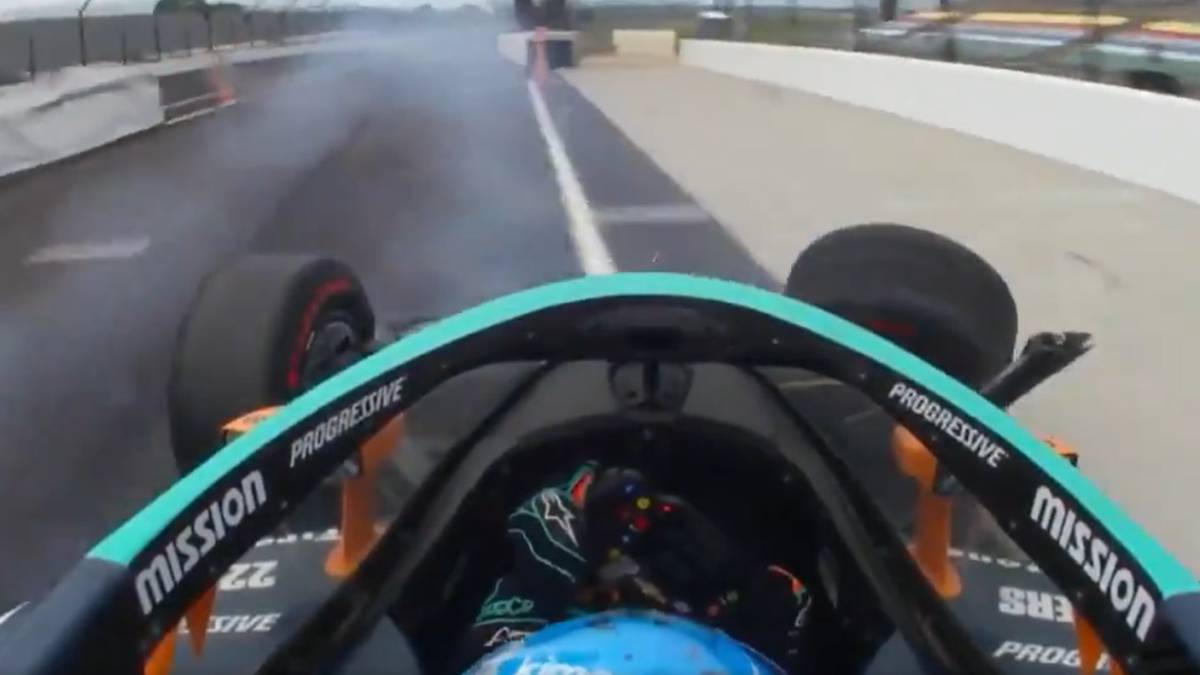 is nothing. Almost nothing. A foot in the water, a brush, a caress of the grass and ... Fernando Alonso's first accident in this new Indy 500 adventure of this strange year 2020. The Spaniard lost control of his car at turn four of the impressive oval from Indianapolis at a time when he was running with traffic, but he had nothing to do with it, it was a moment in which his green car went from one side of the track to the other, crashed against the walls and missed the final moments There was barely half an hour left to finish the second day of rehearsals.
Alonso, despite everything, showed the speed he has inside, the talent and also that his car is not the one from last year, this Arrow McLaren SP is another story, different from the half-made one with which he rolled last year and with which, he also had an accident on the second day.
Fernando finished the day eighth very close to the leader, Scott Dixon, and with the best drivers, including the specialists on the ovals. Fastest on the day was Takuma Sato, winner in 2017, who continues to power Honda. In any case, on this second day, Chevrolet engines were already among the five fastest.
Meanwhile, Álex Palou continued with his rhythm of adaptation to the oval and, when it seemed that he was not going to look for a fast time, he pressed at the end to get into the top five. The Catalan must go step by step in his first appearance on this track, a track that, as Alonso knows, does not admit the slightest error.The best of the day for the Asturian genius was that he was able to do a race test, in fact the accident was at that time, and with 126 laps he rolled much more than the first day. And he was fine and satisfied. This is how the crash told: "I lost my grip on the car and the walls are very close. Luckily it was today and not tomorrow. We learn from this and that's it, we can do little more. Tomorrow we start again. For now everything has gone well. We have to keep up the good work and we hope there will be no more problems, it seems that everything is fine.

Photos from as.com