The players that the white team has on the payroll have a market value of more than 1,000 million euros despite the crisis due to the coronavirus.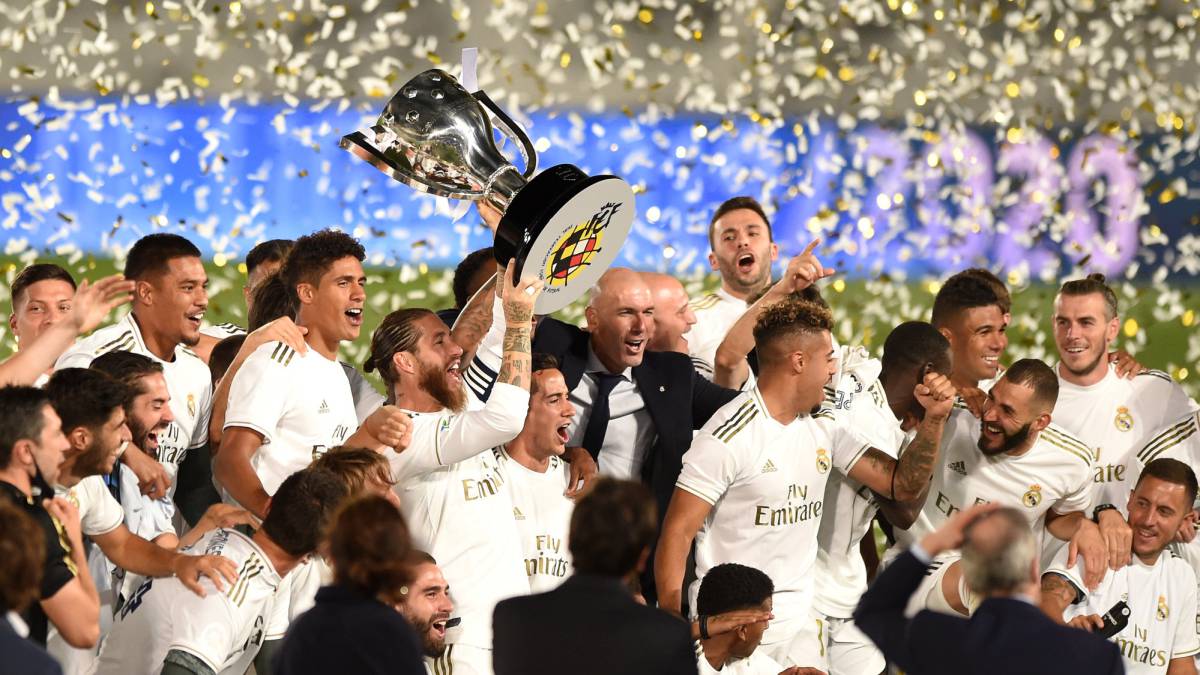 The economic crisis that looms over football due to the coronavirus pandemic will cause a price devaluation in the next transfer markets. Some perspectives that in April led the specialized website Transfermarkt to revise its market values downwards. Mbappé, currently the player with the highest market value on the German portal, saw his appraisal lowered by 10%, from 200 to 180 million euros. Not even the promising future that still awaits him in his youth prevented depreciation.
Despite this, the market value of Real Madrid players remains at superlative values. The players on the payroll of the white club (those who have been part of the dressing room that have conquered Liga 34 and those transferred who still have no new destination) accumulate a market value of 1,064.3 million euros. They are the most valuable set of footballers in LaLiga and the second in the world behind, narrowly, Manchester City (1,067.9 million euros). There is only one third entity in the billionaires' club: Liverpool (€ 1,022.9 M) .
And that Madrid appraisals, like goals, are coral. No madridista player reaches 100 million euros for three reds and two citizens. The white soccer player with the highest valuation is Eden Hazard, with 80 million euros of market value. The Belgian is followed by Casemiro and Varane (€ 64 million) and his compatriot Courtois (€ 60 million) .
Precisely the goalkeeper is one of the three Zidane players who have revalued after winning the league title after the small revision that Transfermarkt has made at the end of the championship. Tibu has appreciated by 25% (the April revision left it priced at € 48m) and is close to the maximum of € 65m that marked its price after the 2018 World Cup in Russia.
Also 25% has risen Asensio, whose reappearance at the end of a season that was practically lost due to injury has made its value rise to 40 million euros. The same behavior (increase of 25% to € 40 million) has seen the market value of Mendy, who has consolidated himself as a left-back with Zidane and has been the eighth player who has used the coach the most in the league restart.
Two of those loaned have also been revalued in the final leg of the League. Óscar Rodríguez (Leganés) has done so by 36.4%, up to 15 million euros (it was priced at € 11 million) and Borja Mayoral (Levante) has more than tripled its value from 3.2 million to € 10 million .
The only red numbers have been marked by Bale, who has lost 12.5% of its value and is now priced at 28 million euros, almost 70% less than the 90 million that he scored after the finals in Milan and Kiev .
Photos from as.com