Zidane keeps an eye on Badiashile
The Real Madrid manager looks at this 19-year-old French central defender from Monaco, a 1.92-meter-tall talent who was followed by Pep Guardiola.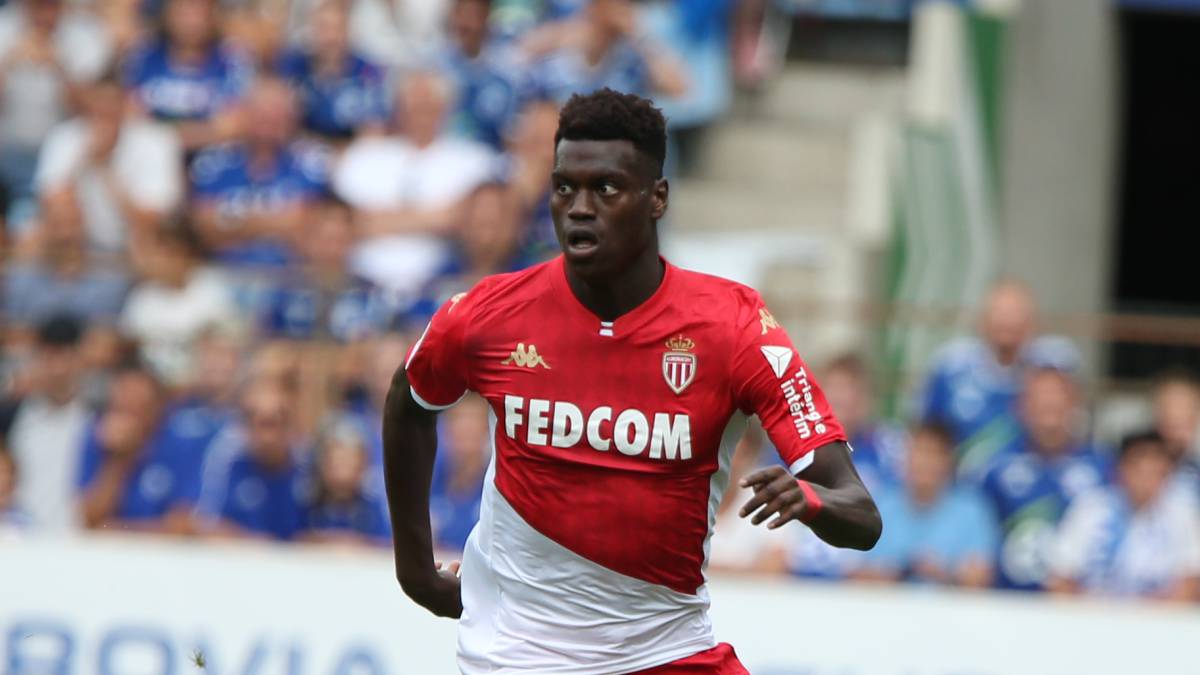 Zidane has art, in addition to being a trainer, as a scout. Since he retired, he has always kept an eye on Ligue 1 and has been 'monitoring' the young pearls that emerge from the French championship. The last to attract the attention of the Marseille coach is Benoit Badiashile, the precocious center of Monaco (19 years old). A powerful 1.92 meter tall defender who debuted at the age of 17 and is considered one of the most projected defenders in the neighboring country, which he has represented at the U19. In short, a new Varane.
It is not just any reference. Zidane can hang the medal of having been the man who recommended him to Madrid, in 2011, when Raphael Varane (27 years, 318 games in Madrid) was still in high school preparing for the Selectividad. Zidane personally began the negotiations with a call and Madrid finished them off by paying Lens 10 million more bonuses despite the fact that Arsenal and PSG offered more money. Badiashile fulfills one of the qualities that the white club is looking for intensively, a left-handed center back, who can complement the right-handed starters: Ramos and precisely Varane. Badiashile joins the list of future defenses that have caught the attention of Zidane, among which have been Upamecano (Leipzig), Gabriel (Lille) and Salisu (Valladolid), although Madrid has been taking the pulse of the market since the crisis very cautiously.
Among other reasons why Badiashile has no rookie price. He has a contract in Monaco until 2024 and is priced between 35 and 40 million euros because it is not an unknown name among the powerful clubs in Europe. He has been very high on the list of left-handed centrals that Pep Guardiola intended for his City (he has finally decided on Aké, from Bournemouth). It has also been linked to Valencia. Before last season, it was Wolverhampton who offered 34 million for the French defender who were rejected by Monaco, according to L'Èquipe. The rush to find a powerful central defender on the Van Dijk path has inundated European football and no one is immune.
In Concha Espina, both the entity and Zidane have agreed on the need to be aware of any young central ready to make the leap to a great stage before its price is unattainable. This is what has been attempted with Militao, who has had a hard time starting in his first year as a Real Madrid player. Badiashile had his debut as a minor against Mbappé, a sign that in the Principality they know they have an unusual talent on their hands, although still with their own inexperience defects. "I have to improve concentration," admitted the boy in an exercise in self-criticism when he became a substitute with the arrival on the bench of Monaco of Robert Moreno.
In that sense, the precedent with Varane, again, marks the way. When Madrid signed him after Zizou's tip-off, Mourinho relieved the newcomer of all responsibility and let him learn alongside other four much more seasoned centrals (Ramos, Pepe, Albiol and Carvalho). Now the situation is different due to the economic context. There is less scope for risk. Madrid moves in savings mode (Mbappé, Camavinga, Haaland ... they will have to wait) with the idea of weathering the losses due to the coronavirus and will only go to the other central fund if Nacho leaves this summer. At the moment, watch that 'other' Varane does not escape.
Photos from as.com