Zarco congratulated Quartararo on the cry of "victory for France!"
Johann sneaked into the official press conference to congratulate Fabio on the French victory, which was not the case in the queen class since Valencia 99, with Laconi.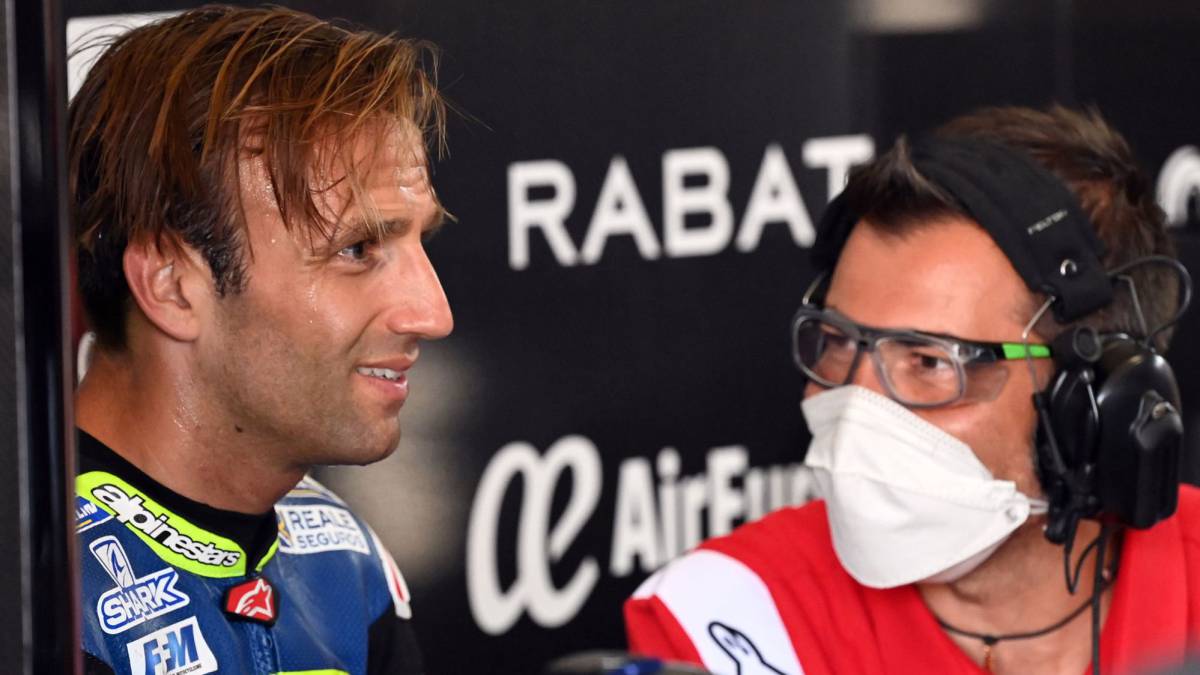 A spontaneous sneak into the official press conference of the MotoGP race, but it was not necessary for the security forces to withdraw it, far from it. And it is that, while using the word Fabio Quartararo explaining his victory in the Spanish GP, Johann Zarco appeared to congratulate him and shout with his fist raised looking at the camera: "Victory for France!". The Petronas Yamaha SRT, like everyone else, was taken by surprise, burst out laughing, and said between laughs: "He's crazy."
Zarco's joy was the joy of all the French biker, or motard, they say there, because they had not celebrated a victory for one of their riders in the queen class since 1999, when Regis Laconi, also with Yamaha, achieved victory in the Valencia GP. The previous victory for France dated back to 1985, when Christian Sarron won in the rain in Hockenheim, Germany.
Y to find one more you have to go back to 1954, when Pierre Monneret won with the Gilera in the Reims circuit. In other words, Quartararo becomes the fourth Gallic rider capable of winning in the Queen class and the first to do so in the MotoGP era. His friend Zarco has taken the podium six times, but the victory still resists him.
Quartararo described his feelings this way after first crossing the finish line of Ángel Nieto de Jerez: "It is incredible, but it was a rare grand prize because when the fans are not in the stands it is hard to see. I guess when I am aware of what I have done the emotions will be bigger. We have to enjoy today because not every day you win in MotoGP. This victory goes for the fans. "
Photos from as.com