What does Rahm have to do to get number one?
Barrika's cherishes the leadership in the world ranking. These are the accounts that are worth to Rahm to enter the history of golf.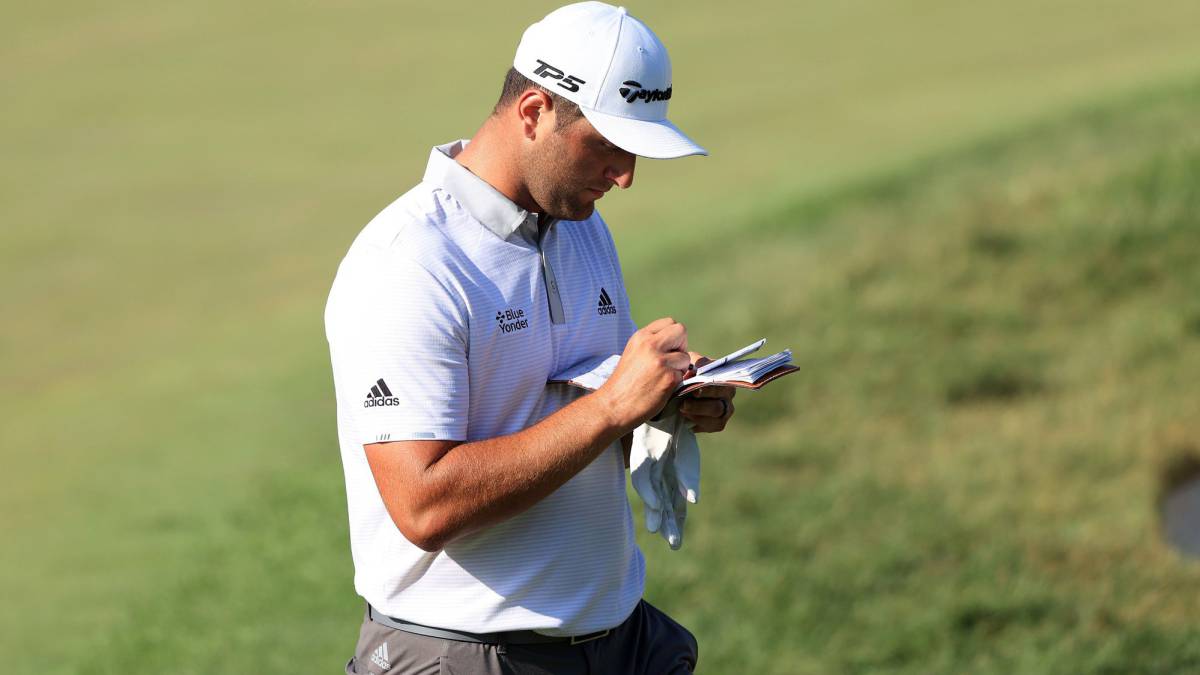 Jon Rahm has this Sunday the opportunity to enter the history books. After a sensational Saturday, the Spanish will start the last day of the Memorial Tournament with four strokes ahead of his two pursuers, Toni Finau and Ryan Palmer.
With a victory at the Muirfield Village Golf Club, Rahm would be virtually guaranteed first place in the world ranking. Only Rory McIlroy, current leader of the classification and who is in Ohio 12th with -2, could avoid it. Even if Rahm did not win the Memorial, he would still have options to rise to the throne of the golf world. Also Justin Thomas, 24th par, comes with number one options, although they are much more remote.
What are Rahm's accounts for achieving number one?
- If he wins this Sunday in the Memorial Tournament, Rahm would dawn the world ranking leader on Monday, as long as Rory McIlroy finishes the tournament tied with more than two players in second position , or worse.
- In case of not winning the tournament, Rahm would only be number one in the world if he finishes in second position alone, McIlroy finishes 30th solo or worse (it would also be worth a triple tie in 29th position, or a fivefold tie in the 28th), in addition to Justin Thomas not taking the final victory.
Whatever one of those two assumptions is fully fulfilled, it will not be enough for Rahmbo to become the second Spaniard in history to be first in the world rankings.
Photos from as.com