Vildoza, MVP: "When I put the basket in, I didn't really know what to do"
The Argentine base, who underwent surgery in February due to a shoulder problem, finished with 17 points, including those in the victory basket.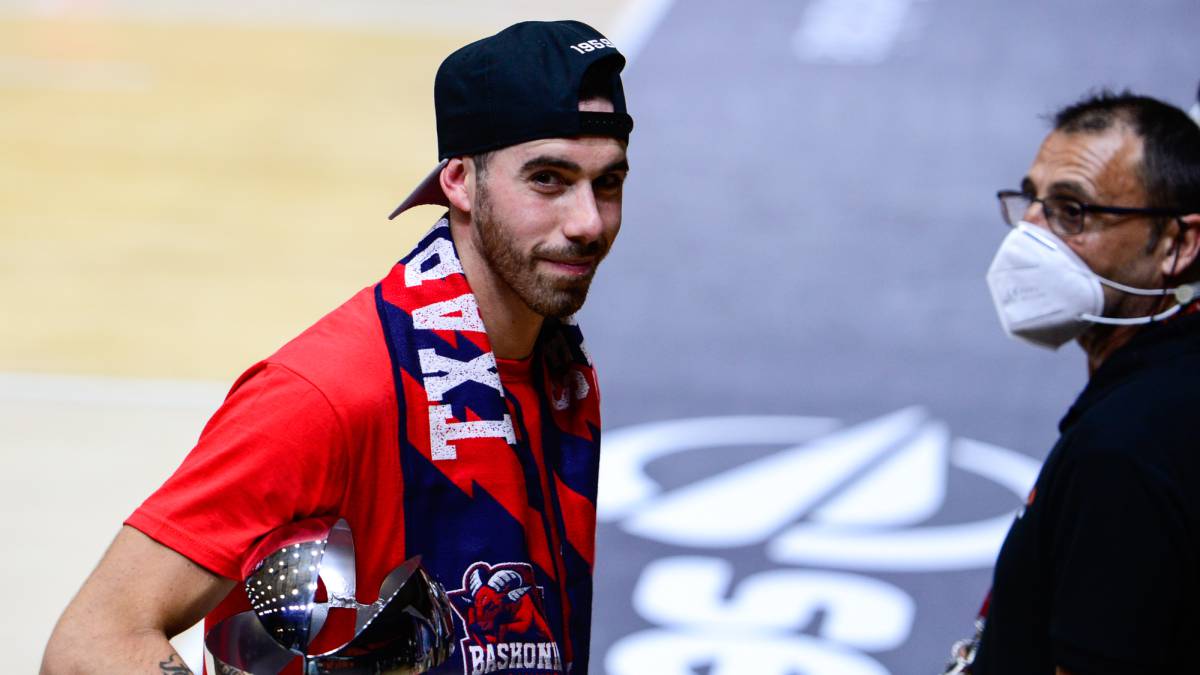 Luca Vildoza (24 years and 1.91 meters) became yesterday the second MVP of the Endesa League final in Argentina after Facundo Campazzo. The Real Madrid player did it last season. The guard was born in Quilmes and arrived in Vitoria in 2017. He had not played a single match in 2020 due to an injury to the man until this final phase. In Valencia, the Albiceleste international has averaged 9 points, 3.4 assists and a rating of 13 in 7 games. In the final against Barça, he shot up to 17 goals and 20 valuation.
How do you feel?
Euphoric. I can't prove it because I'm still not aware of everything we've accomplished. I am not yet able to value this award as MVP and the League, but I do know that we work very hard to be here. To enjoy all this we train a lot and we are enjoying it. I want to thank the people who were behind us during all this time.
If they tell him in March that he would be the MVP of the final and that he would win the League ...
No one would believe it. Nor I who was going to return this way and who would play a game for the championship. There is a whole job of the physical trainer, who could not travel with us, and who was also with Jayson (Granger). He prepared us 100% and we are very happy about that. Furthermore, we were able to demonstrate that we are back.
What about the winning basket?
Incredible. At the time I put those two points in, I didn't quite know what to do. I started screaming, but I knew there were still three seconds left and with Barcelona you never know. Lucky I was out on the last defense because I don't know what I could have done. It was awesome.
Who did you remember when the game ended?
From my parents, from my friends, from all the coaches who taught me to play basketball since I was little, from ... there are so many people.
How should Vitoria be!
Incredible. I saw some videos ... but wait, the party will continue for several days.
Photos from as.com