Varane: "Benzema is right now at the top of his game"
The center-back analyzed the situation of Madrid for uefa.com. "Against City it will be a very high-level game, the slightest mistake will be fatal or decisive," he said.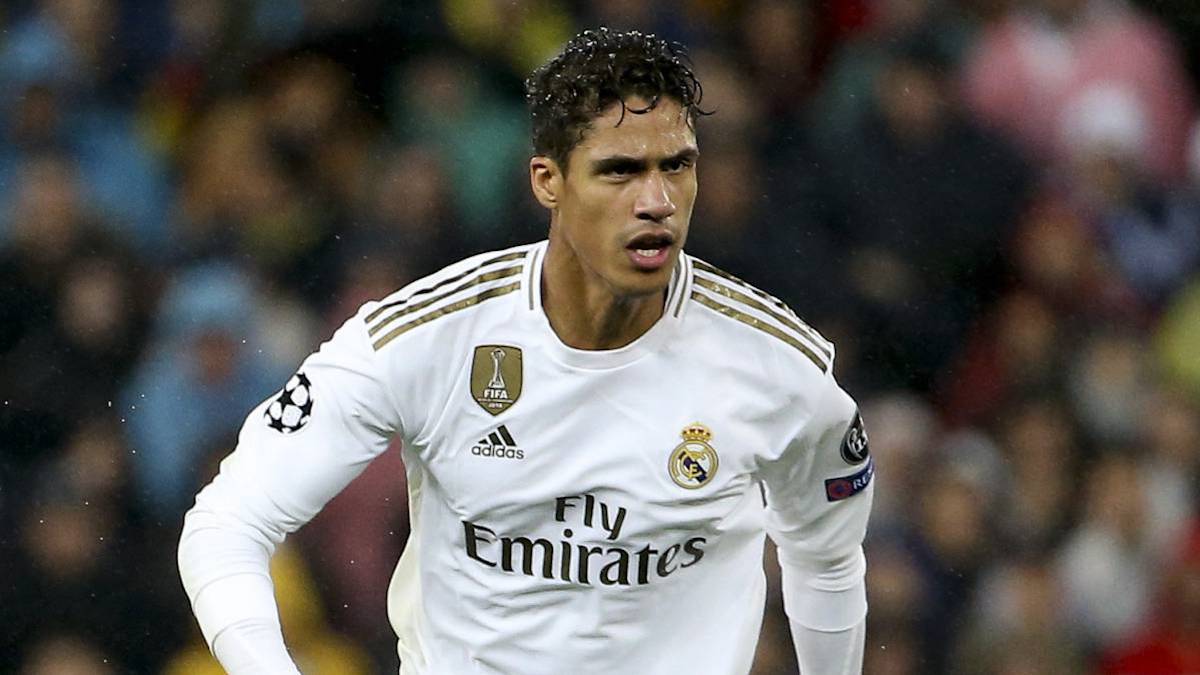 Raphaël Varane (Lille, 27 years old), is called to be the leader of the white defense in the great game of the season. The loss of Sergio Ramos by sanction gives him the banner facing Etihad. A little over a week after the momentous shock, the Frenchman spoke to the uefa.com portal. He does not shrink, he praises Benzema and trusts the comeback fully.
P: You have come to win LaLiga ... What is your state of mind before facing City in a game that will be behind closed doors?
R: Without an audience it will be different, that's for sure. We always want to win, we are Real Madrid ... We come from a great winning streak, so you can imagine how we have won in confidence. We will go without playing a game before, so we have time to prepare. The team that is better that day will pass. At these times we always approach games with the desire to win, with the necessary determination.
It will be difficult, a match against a very good team. Now, we are going to prepare ourselves, we are going to do everything possible to be ready and make the most of our opportunity, as we have always done in this competition and as it is important for us. We have the experience of great dates. So we approached the tournament with a little more serenity, but with the same determination. Above all, we know the dangers to avoid.
The first leg is just the kind of game that defines the Champions League. Intense football ...
That is exactly what it is. The return will be a very high level match, with a lot, a lot of intensity, a lot of pressure from both teams. Everything will be decided in the small details. So the slightest mistake can be fatal or decisive.
I think that in the first leg they managed to be more successful than us and managed to win, but it was a very even game, with two teams that like to play and have the ball. It is a game that requires a lot of concentration and a lot of demand. The best matches in the Champions League are those.
How did Zidane influence your defensive play?
He pushed me to take risks, to try harder, to always try to go up, to contribute something extra, to be an offensive weapon for the team as well. And then he transmits his confidence, his serenity. It is important to have the support of your coach and it is also important that you give these little tips on the field so that you do not hesitate to try passes or play higher.
Benzema is another Frenchman who has been very successful at Real Madrid, what a season ...
He is in great shape. I'm not surprised by its qualities, we know them, but now it's exploiting them to the fullest. You have a blind trust in him right now. He is at the top of his game. He has found full maturity and that is beneficial for the team. We are really happy, of course. He is our attack leader, he gives us a lot. Not only for his goals, but also for his passes and game changes, the quality of his actions and the movements he can create in attack. In any case, it allows the team to develop its football. It comes at a time when you have the experience, you have the quality, and you are in great physical shape.
And on top of that he just dethroned Henry as the top French scorer in the Champions ...
Yes, their numbers are very good. Also, he is giving assists, he manages to create game and be effective. It's a very complete '9'.
In front of you, on August 7, Aymeric Laporte. How would you analyze him?
He is a player who is very calm with the ball. He has a lot of quality to come out from behind playing and his long passes are great. That joining a club like City has helped him move forward and progress.
Is there a central school in France?
I don't know if there is a special method in France, but it is true that it is quite incredible. There are a large number of high quality plants. It is an extremely well-stocked position. Also that it requires maturity and time. I honestly believe that in a few years it will be one of the best-occupied jobs, at least in France. I do not know if there is something in our training or if we are doing something special, but it is true that we are achieving a lot of talent in that position.
The City has not managed to be Premier champion, but you have from Spain. How do you analyze that?
It is true that we have managed to win this very special League. It has not been easy with the break, but we have adapted. We got one win after another, so the whole team did a great job and in the end we can be satisfied.Let's talk about Madrid in Champions this year. How are you seeing it?
This year was a difficult start to the season. We lost in Paris and then we managed to regain confidence and return to the path of good results. We were able to keep going and we worked hard to get some very good results, like against Galatasaray, for example. We managed to gradually raise our level of play and qualify. For example we had a very good return match against PSG.
The beginning of the season was a bit ... Slow, let's say, but then we managed to get back on track, get a good rhythm and get good results.
You mentioned the match against Galatasaray, 6-0, that match was a spectacle.
In that game we managed to make a great start, to put a lot of pressure on our rivals. On top of that, we combined it effectively, so we were able to quickly get a good lead, and then we didn't slack off. With a lot of movement, many combinations, many unchecks in depth, also asking for it at the foot ... We put a lot of rhythm and managed to develop our game when we had the ball.
In that game we met Rodrygo, who showed off with a hat trick.
Yes, it is quite incredible to score in the Champions League when we are not even 20 years old, but we have young players who are ready to play at a high level and in that match, we saw it.
You mentioned the return match against PSG (2-2 in Madrid), a clash that started well (2-0, Benzema's double) but then ... What happened?
Those things can happen. I think we played a great game, we worked hard, but at the end of the game there was a remarkable mix of relaxation and fatigue. Still, I think it was a fairly controlled game. Unfortunately, in the end we let the victory slip away, but that game gave us a lot of confidence, because we really did a very good performance against a very good team, so it really allowed us to grow during the season and gain confidence in ourselves.
Photos from as.com