Granada did their homework beating Athletic (4-0) and managed for the first time in its history to get into European competition. The stumbling blocks of Valencia and Getafe are worth a continental ticket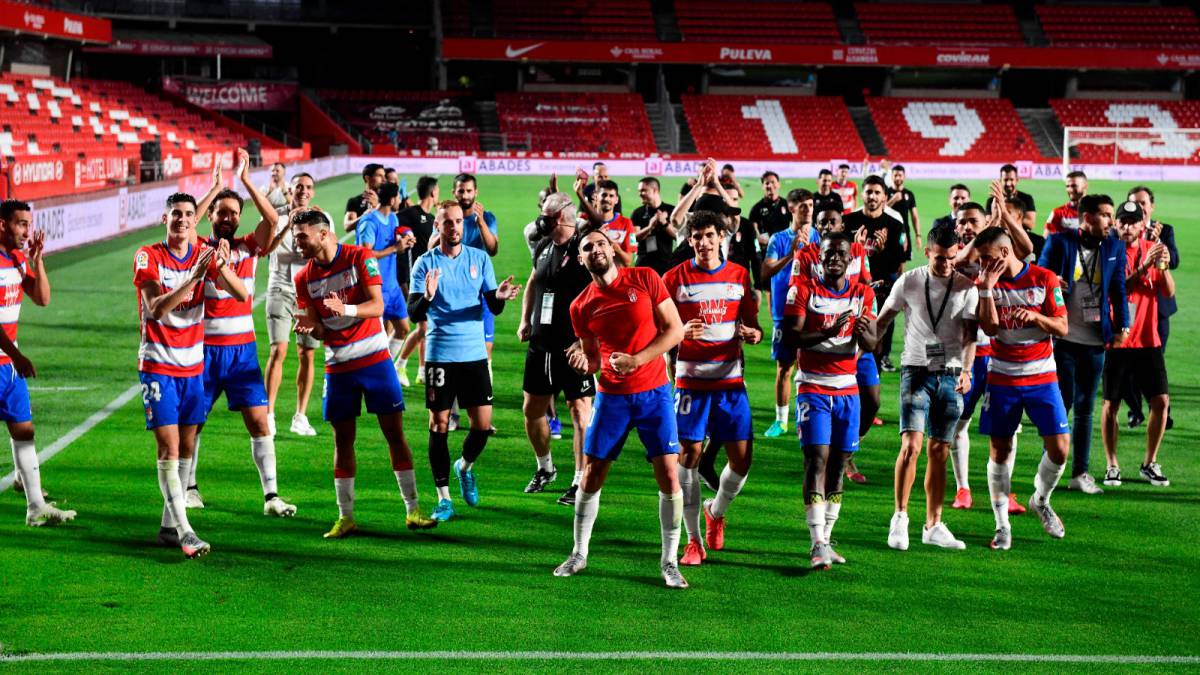 This Granada has made history. The Nasrid team for the first time in its history will play a continental competition. Those of Diego Martínez curdled an impeccable match to fulfill their part and everything went head-to-head: all those who had to fail failed to make this season the best in the history of the club. What seemed like a dream has come true ...
And that Athletic did not start badly. He wanted to have the ball and had some good fencing while Granada was on his own. Secure behind and forceful above. Carlos had it, although the clearest was for Villalibre who could not beat Rui Silva in a heads up. The match was even, with two teams that did not want to have failures and in which neither managed to gain control. And, precisely, it was a mistake that changed everything. Under pressure, Capa gave a very bad pass that was won by Soldado, who, against Herrerín, defined with quality to overtake the Nasrids. Granada had the game where they wanted, because this team when it is advanced is impossible to overcome. Athletic, touched with both, barely approached Rui Silva.
No reaction.
Garitano pulled Muniain and Yuri after the break to look for the comeback. Or at least give a little face to a safe grenade. Iker encouraged the attack of the Basques a little, who, after the restart, approached with more intention. But it was a mirage that lasted ten minutes. Those who took the Nasrid team to sentence the game. A great counter, Neva stood before Herrerín who saved in the first instance, but in the rejection the ball ended up in the boots of Puertas who, with an empty goal, made the second. The three points were in the pocket and now it was time to look at the other fields where, not even the most dreamers imagined a more perfect night. Even more, Granada wanted to achieve the third in another against Puertas and assisted Carlos Fernández to say goodbye to the Nasrid team with another great match. There was still time, but minds were already in the rest of the fields. Although the icing was put by Montoro with the fourth
The wait was long, but finally everything went as planned and Granada is already in Europe.
Photos from as.com