This is the record of the Endesa League: Baskonia, 4th title
Kirolbet defeated Barça in the final of La Fonteta and won the national title 10 years after the last one. Draw with Joventut.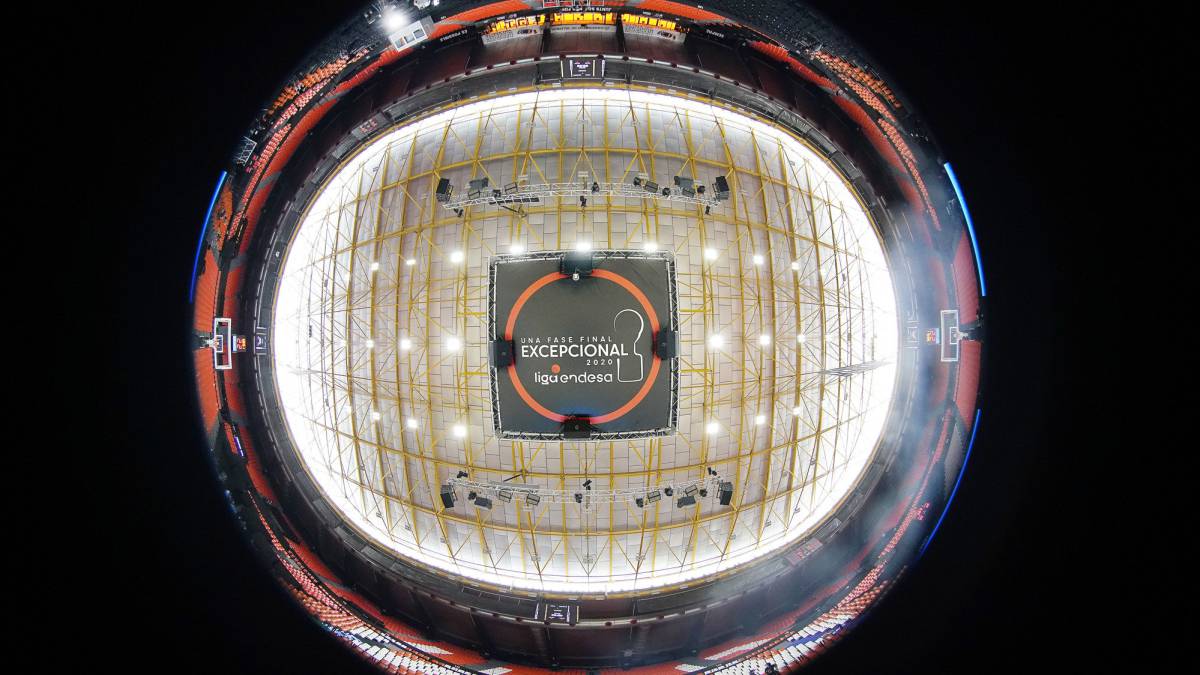 Vitoria celebrated the fourth League of Kirolbet Baskonia on Tuesday, which revived almost forgotten customs after winning a trophy ten years after the last league championship, achieved, precisely with Dusko Ivanovic on the bench and in a final in which he started as a victim before Barcelona.
The Basque team takes over from Real Madrid, who had won the last two Leagues but could not even be in the semifinals in this final phase of Valencia. Barcelona, which started as a favorite, extends its curse: it has not added the league title since 2014. Since then, four titles for Real Madrid, one for Valencia and another, this one, for Baskonia.
HISTORY
Real Madrid 35
Barça 18
Youth
Baskonia
Unicaja 1
Manresa 1
Valencia 1
COURSE-CHAMPION-SUBCAMPION
2019-20 Baskonia Barcelona
2018-19 Real Madrid Barcelona
2017-18 Real Madrid Baskonia
2016-17 Valencia Basket Real Madrid
2015-16 Real Madrid Barcelona
2014-15 - Real Madrid Barcelona
2013-14 Barcelona Real Madrid
2012-13 Real Madrid Barcelona
2011-12 Barcelona Real Madrid
2010-11 Barcelona Bizkaia Bilbao
2009-10 Caja Laboral Barcelona
2008-09 Barcelona Tau
2007-08 Tau Barcelona
2006-07 Real Madrid Barcelona
2005-06 Unicaja Tau
2004-05 Real Madrid Tau
2003-04 Barcelona Students
2002-03 Barcelona Pamesa
2001-02 Tau Unicaja
2000-01 Barcelona Real Madrid
1999-00 Real Madrid Barcelona
1998-99 Barcelona CS Fernando
1997-98 TDK Manresa TAU Cerámica
1996-97 Barcelona Real Madrid
1995-96 Barcelona CS Fernando
1994-95 Barcelona Unicaja
1993-94 Real Madrid Barcelona
1992-93 Real Madrid Joventut
1991-92 Joventut Real Madrid
1990-91 Joventut Barcelona
1989-90 Barcelona Joventut
1988-89 Barcelona Real Madrid
1987-88 Barcelona Real Madrid
1986-87 Barcelona Joventut
1985-86 Real Madrid Barcelona
1984-85 Real Madrid Joventut
1983-84 Real Madrid Barcelona
------------------------------------------------- ----------
. BEFORE BEING ACB
1982-83 Barcelona Real Madrid
1981-82 Real Madrid Barcelona
1980-81 Barcelona Students
1979-80 Real Madrid Barcelona
1978-79 Real Madrid Barcelona
1977-78 Joventut Real Madrid
1976-77 Real Madrid Barcelona
1975-76 Real Madrid Barcelona
1974-75 Real Madrid Barcelona
1973-74 Real Madrid Barcelona
1972-73 Real Madrid Joventut
1971-72 Real Madrid Barcelona
1970-71 Real Madrid Joventut
1969-70 Real Madrid Picadero Damm
1968-69 Real Madrid Joventut
1967-68 Real Madrid Students
1966-67 Joventut Real Madrid
1965-66 Real Madrid Picadero Damm
1964-65 Real Madrid Picadero Damm
1963-64 Real Madrid Picadero
1962-63 Real Madrid Students
1961-62 Real Madrid Joventut
1960-61 Real Madrid Orillo Verde
1959-60 Real Madrid Joventut
1958-59 Barcelona Real Madrid
1957-58 Real Madrid Joventut
Photos from as.com