In both the Pelicans-Jazz and Lakers-Clippers, players, coaches, and umpires knelt during the American national anthem.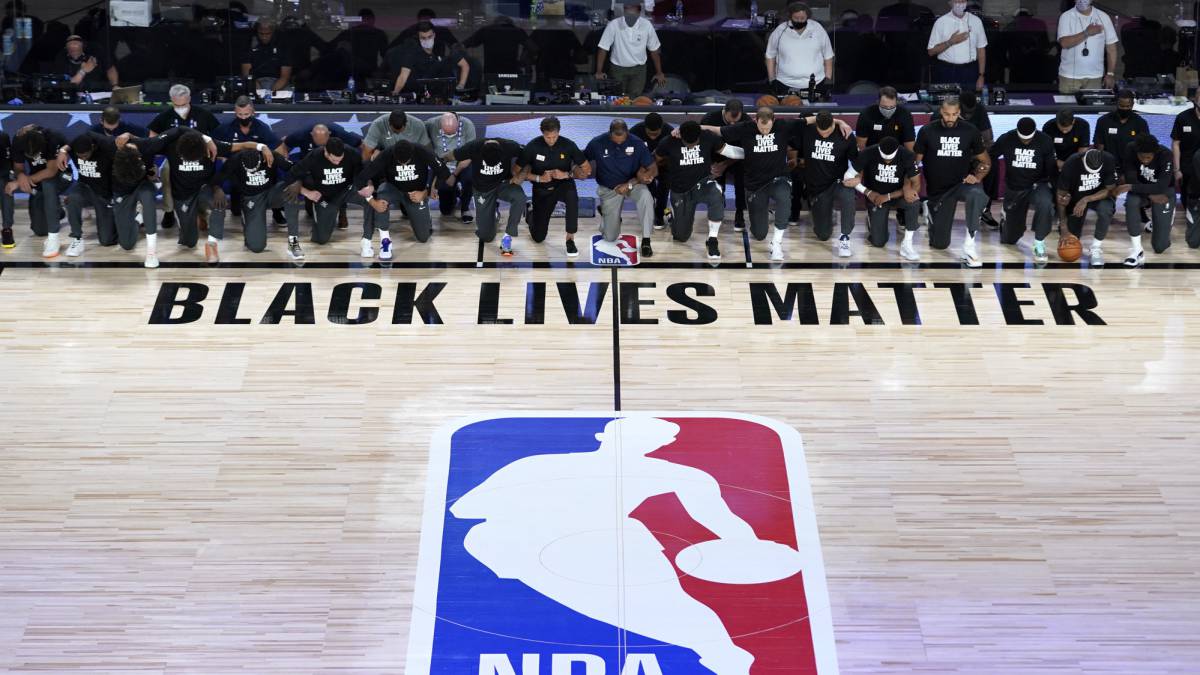 If there is one thing that will mark the resumption of the NBA, beyond the coronavirus, it is the death of George Floyd. Died on May 25 when a police officer placed his knee on his neck during an arrest, his death has once again brought to the table one of the most serious problems the United States still faces: racism. As has happened on other occasions, the reaction by the country (and other parts of the world) provoked a wave of protests in which there was an active participation of the basketball sector, even with voices rising to request the cancellation of a season that, in those dates, it was already known that it was going to resume.
The protests at the resumption were swift, and in the first official game in five months the response was unanimous. All the New Orleans Pelicans and Utah Jazz players, rivals of that first meeting, have knelt during the anthem, as well as the technical bodies of both teams and the referees of the clash. Something that has quickly gone viral on social networks and already done by Colin Kaepernik, a football player, as a protest against racism in the United States and that multiplied after the death of Eric Garner, similar to that of George Floyd, but in 2014. The image has been repeated at the Lakers-Clippers, again with all the players kneeling.
The NBA has ensured that no player is penalized for kneeling during the anthem or protesting in any other way. The American competition has had an almost unanimous response to Floyd's death and has publicly supported the massive protests that followed. In addition, the slogans on the back of many basketball players' shirts have been seen at that first meeting. Elsewhere, peaceful protest is expected to remain a constant in the most difficult season in basketball history. In every way
Photos from as.com