The Spanish junior team closes its preparation in Altea
The young promises of Spanish cycling, such as Juan Ayuso or Igor Arrieta, have spent a week preparing the season under the orders of Francisco Cerezo.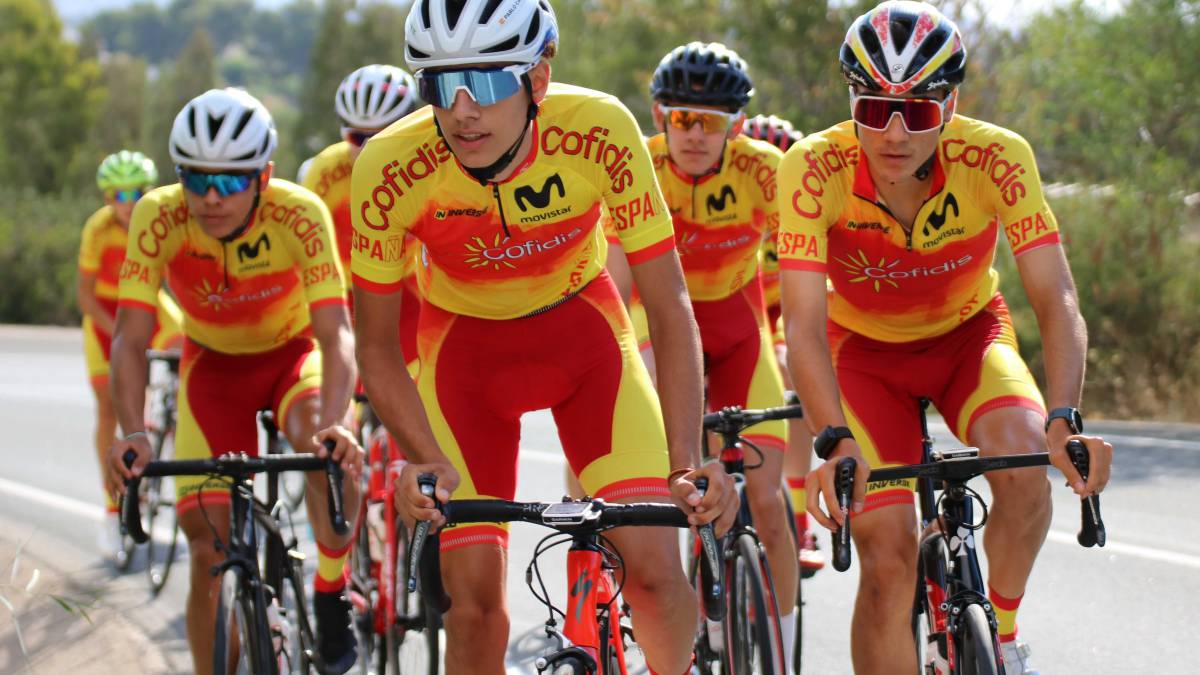 The Spanish junior cycling team finished this weekend its concentration in Altea, where it has been preparing under the orders of the national coach, Francisco Cerezo, and the rest of the staff of the Royal Spanish Cycling Federation (RFEC), its participation in the Upcoming European and World Championships.
The twelve members of the Spanish team have been able to enjoy for a week a concentration in which they have combined road training, technical talks and conducting tests.
The objective of this concentration, held on the same stage in which the men's and women's absolute team took place at the end of June, to generate group dynamics with an eye toward the Plouay European Championship, which will be held from 24 to August 28, and the World Championship, from September 20 to 27.
The cyclists summoned to this event have been those who meet the criteria of belonging to the RFEC Strategic Technification Plan together with a group of runners chosen by the coach from among those who meet the eligibility conditions.
The 12 members of the team that has remained concentrated in Altea are Juan Ayuso, Igor Arrieta, Jorge Gutiérrez, Juan Marín, Jaime Romero, Pablo Carrascosa, Antonio Nieto, Rubén Sánchez, Marc Terrasa, Jaime Guardeño, Arnau Gilabert and Antonio González.
Francisco Cerezo made a positive assessment of the concentration and of Altea, a place he praised "its weather and terrain". "It is an ideal place to fine-tune the kids," he said. "The objective was a first contact after this break, for the kids to see that the RFEC wants there to be activity and that our intention is to attend as many competitions as possible, in addition to continuing to learn in different subjects," he explained.
Juan Ayuso, current champion of Spain in the category, recalled that because of the pandemic the runners have not been able to enjoy the scheduled schedule, so he gave value to the concentration of Altea "because it has served to make pineapple and get involved with our colleagues " "We have enjoyed a lot on the bike, we have had a great time. This concentration has served a lot," said the cyclist from Jávea, who pointed out the World Cup and the European Championship as the great challenges of the remainder of the course.
Igor Arrieta, another of the great promises of the Spanish squad, was grateful for having regained contact and feelings with his teammates during this concentration. "They have trained us on different aspects such as strength work, which is important. I think we are a generation that is strong," he concluded.
Photos from as.com