The referee and VAR embarrass Celta and Mallorca run him over
The referee signaled a difficult penalty to defend in the vermilion 1-0. Mallorca endorses a forceful 5-1 to a weak Celta and the distance between them is reduced to five points.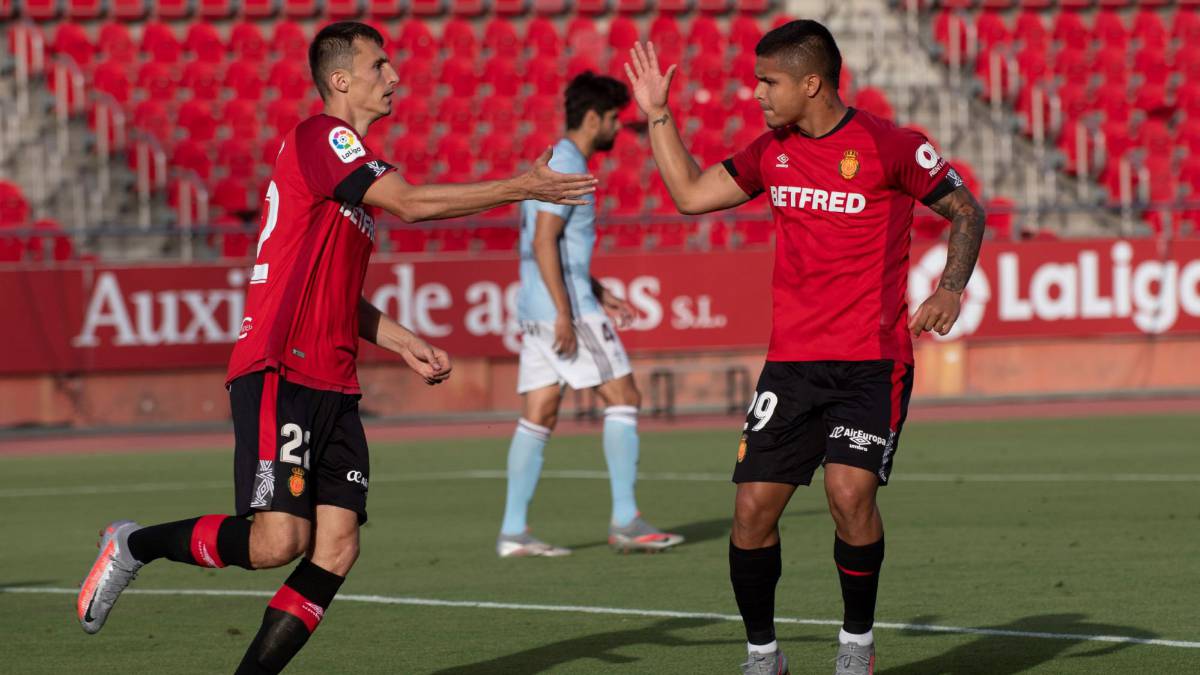 The VAR does not win for disappointments, defending it will become, at this rate, a suicide mission and the action and decision of De Burgos Bengoetxea did him no favors either. The 1-0 penalty in an action by Santi Mina over Dani Rodríguez was surreal and marked an encounter that embarrasses Celta and leaves Mallorca with arguments and confidence to continue fighting for permanence. The 5-1 that the vermillion team achieved leaves him five points from the vigueses, who mark the permanence and feel the pressure again.
The duel started with a slow pace, but in the 7th minute everything went through the air. Dani fell into the area against Santi Mina and De Burgos Bengoetxea did not take a second to signal the penalty spot. At first, the action already left some doubts about Mina's reaction and then the storm broke out. The VAR urged the referee to watch the play on television and the consultation lasted six minutes (the longest interruption in LaLiga history). After seeing countless repetitions, some in slow motion, what was expected was that the decision be corrected and a neutral pot was signaled, but the referee did not. He reaffirmed himself. Penalty, very controversial, and Budimir took the responsibility to launch it and did not fail. The 1-0 gave calm to Mallorca and was a fist for a Celta that tried to react immediately. But then a magnificent Manolo Reina emerged. The vermilion goalkeeper first embittered Bradaric and then Murillo. The header from the center after a corner took him over the line.
After the game was settled, Óscar García's team took possession of the ball, but forgot the punch. Quite the opposite of an effective and unleashed Mallorca. Cucho and Pozo (debuted as a scorer in the vermilion shirt) took advantage of the defensive facilities and made it 3-0 on the scoreboard. The best news for the visitors was the arrival of the break and in the first minutes of the second half they began to dream. The goal from Aspas, from a penalty, in the 49 'gave them reasons for it, but only three minutes later Budimir returned to reality with the 4-1. Mallorca was a cyclone, everything came out in attack (Celta was a comparsa) and Salva Sevilla rounded off the victory with 5-1. Soccer gives the vermilion a new opportunity to believe in salvation and it does so at the expense of a Celtic who does not get out of trouble.
Photos from as.com