The quarry is the portfolio
Madrid aspires to enter € 100M with its youth squads to alleviate the crisis. After Achraf and Javi Sánchez, he wants to sell to Mayoral, Reguilón, Mariano and Óscar ...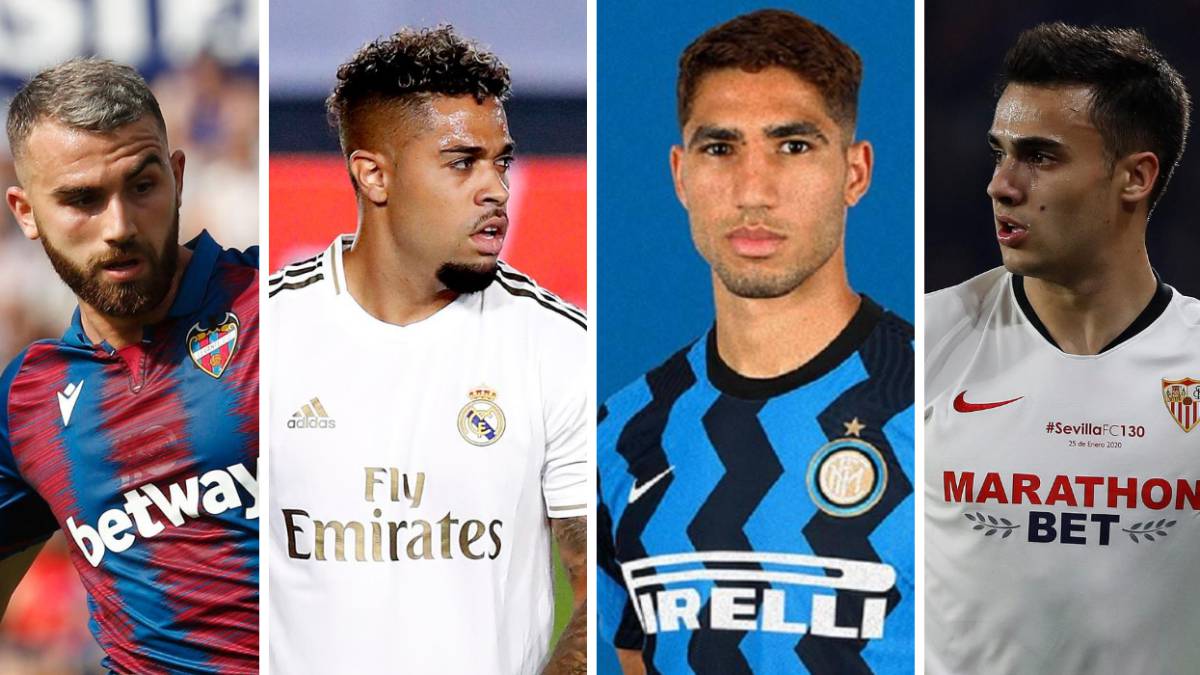 At Real Madrid, the quarry always fills the wallet. And now, in times of crisis, even more. The white entity does not plan to make heavy disbursements in this market and will focus its efforts on selling to alleviate the accounts. With Bale being in practice 'unsaleable' for his astronomical salary and no desire to leave, the club is left with what it can get for James and the economic mana that the factory players from La Fábrica will contribute. After the sale of Achraf to Inter for 40 million euros and Javi Sánchez to Valladolid (€ 3M for 50 percent of their rights), there are four more footballers raised in Valdebebas also on the exit ramp: Mariano, Reguilón, Mayoral and Óscar Rodríguez. In total, Madrid aspires to enter a record amount for all of them, more than 100 million euros ...
The best year in the entity's history in terms of youth squad sales was 2017. That summer they packed five (Morata to Chelsea, Mariano to Lyon, Diego Llorente to Real, Burgui to Alavés and Álvaro to Getafe) for a total 98 million. Madrid is in a position to improve that amount now.
The first to disassociate could be Borja Mayoral. As AS reported, in Concha Espina he is assessed at € 15M and from being close to Valencia he has now become Lazio, with Villarreal expectant. He enters his last year of contract with Madrid and has lived through three assignments (Wolfsburg and Levante twice) so he will come out yes or yes. His future could be outlined this week. That same intention, that of selling, Madrid has with Mariano every time that Jovic will enjoy a second chance. The situation of the Hispanic-Dominican is much more complex. Without going any further, the club thought that it would be able to convince him to leave last summer (without success) and then at the last market in January (again, water). His extremely high salary, € 4.2M net, acted and will do so now as a heavy burden on any offer. Softening Mariano, determined to continue in Madrid, will not be easy.'Regui' and Óscar, listed
The club has better prospects with Reguilón and Óscar Rodríguez, who have excelled during their assignments in Seville and Leganés respectively. Confirmed the continuity of Marcelo and the powerful growth of Mendy, Regui runs out of space and PSG wants him. His year in Nervión (34 games, two goals and four assists) and his youth (23 years) make him a coveted piece despite the crisis.
Madrid has been using a new formula since this summer, shared ownership. He used it in the sale of Javi Sánchez to Valladolid and would like to use it also with Óscar Rodríguez after his great year in Butarque (nine goals). That would allow him to negotiate a repurchase in the future or receive half of a sale to a third club. Madrid have probed the Bundesliga and would like to get at least € 10M for it.
Photos from as.com