The New York Times skyrockets Benzema
The football specialist for the New York newspaper praises the figure of the French striker for Real Madrid and wonders why he does not receive the recognition he deserves.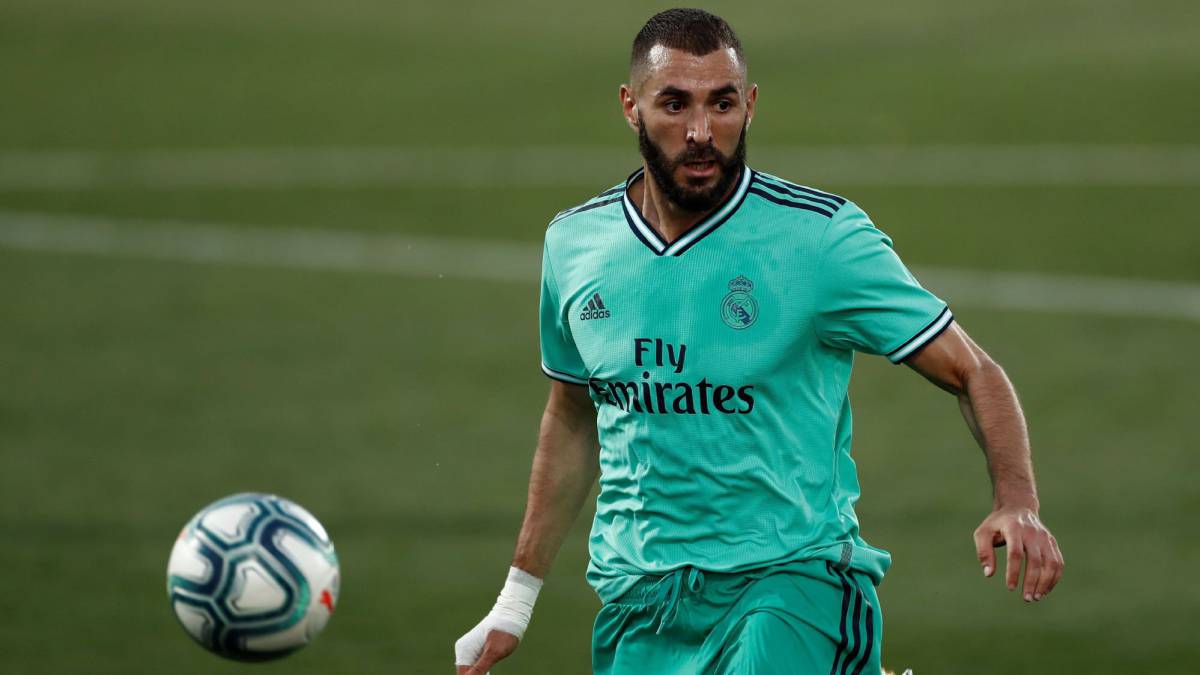 Karim Benzema has been monopolizing the covers of the L'Équipe newspaper for a month and a half. His great moment of form in the league resumption, genius such as the heel of Casemiro against Espanyol or the Liga 34 of Madrid conquered with his compatriot Zidane on the bench have brought the striker to the front page of the sports publication par excellence in his country . What is not so common is that the flattery reaches Benzema from a world reference generalist media such as the New York Times, far from the usual circle of the football press.
The good work of the 32-year-old forward has attracted the focus of Rory Smith, the football specialist for the prestigious New York newspaper. Karim Benzema: the low-powered galactic, headlines his article. "The French striker was always the youngest of the Real Madrid galactics. Now he is the last. Why has he been denied the credit he deserves?" Asks the columnist for the US newspaper.
For Smith, "it is strange that Benzema has needed to vindicate himself. After all, he has survived Madrid, a club where patience is fine and endemic change, for more than a decade, more than many other stars." And he remembers that the Frenchman "is the fifth top scorer in the history of Real Madrid. He has scored 248 goals in 512 games, an average of almost one goal a game yes and another no, the standard for an elite striker" .
The New York Times expert continues: "Benzema should have had nothing to prove. When discussing who is the best 9 in the world it seems that there is always someone more brilliant than Benzema: Falcao, Ibrahimovic, Lewandowski or Mbappé. It is difficult to understand why What. A lot of criticism really doesn't make sense. He is singled out for not scoring enough and is not noted for the work he does everywhere creating spaces and weaving the team. "
The writer points to some causes, such as the sambenito that remained after Mourinho compared him to a cat to go hunting or the context in which his stage in Madrid has developed, which he arrived the same summer as Kaká and Cristiano Ronaldo, gathering in his presentation far fewer fans than the Brazilian and the Portuguese.
"Perhaps the explanation is obvious, as simple as that no other striker has suffered so directly from the inflated expectations that Messi and Cristiano have brought to football. (...) Whatever the reason, Benzema deserves more, simply for being the player who came in as the youngest of the galactics and is the last to remain on the team, "concludes Smith.
Photos from as.com