Zamora implements the first measures of social distancing and anti-pandemic security in the return of the platoon in Spain.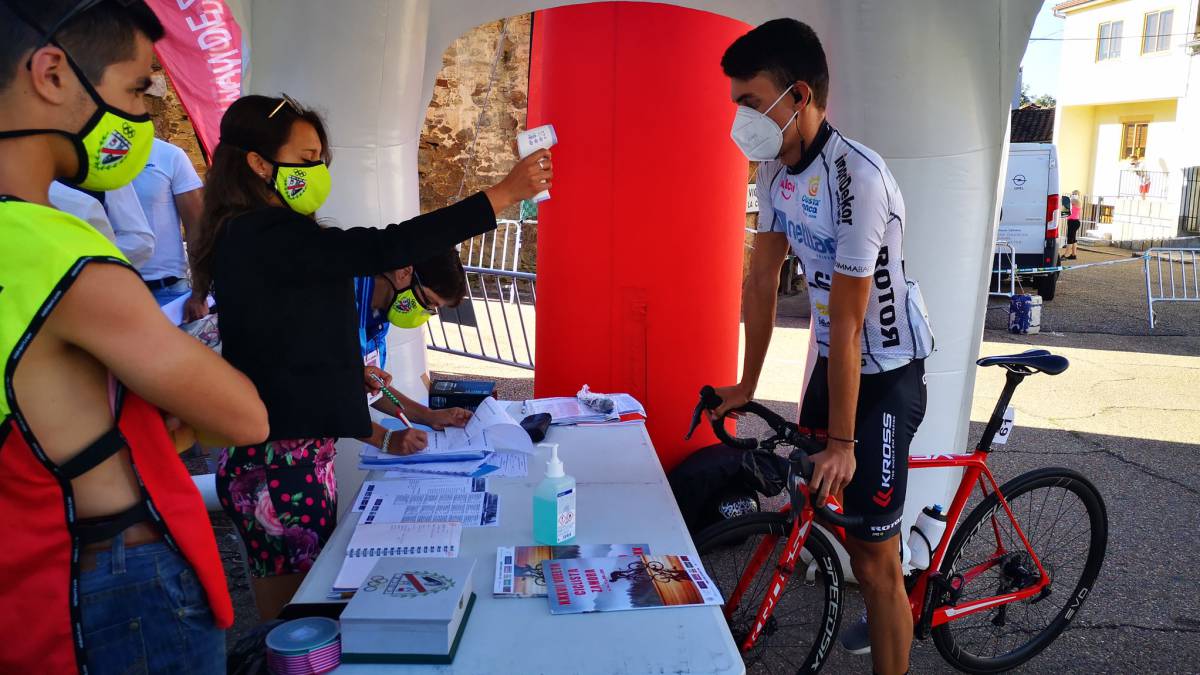 Zamora, with its four-stage round and two one-day tests for elites and U23s, has launched post-pandemic cycling in Spain. The Tour, held from Tuesday to Friday, was taken by Josu Etxeberria (Caja Rural). The Zamora City Council Trophy, yesterday, was won by Alejandro Gómiz, also from the Caja Rural amateur. And today the San José Trophy is disputed. "The COVID-19 shows in the security measures, but not in competition," they point out to AS from the peloton.
The Tour of Zamora followed the guide to good practices in the coronavirus era prepared by the Cycling Federation (RFEC), and endorsed by the Higher Sports Council (CSD), and hired an occupational risk company. Despite the fact that the tests are recommended, they were not requested (the Caja Rural did carry them out). Of course, the number of participants was reduced to the maximum (96, six for each team plus three staff members) and a strict compliance protocol was established: double fencing to separate the public from the runners, social distancing, mandatory use of masks (less in the race), disinfection, temperature taking and no paperwork. Thus, the signature control was replaced by the laser that calculates body temperature, which gave the go-ahead to all the members of the caravan. The licenses were processed online. And all the volunteers and organizers received a preparatory course to prevent contagion.
With amateur cyclists in action, the professionals' turn will come on July 23, for women, and on July 28, for men. They will start in the Clásicas de Navarra, they in the Vuelta Burgos. With the category change, precautions and demands will increase. In the face of Burgos, two negative analyzes will be required before entering the quote bubble. The squads themselves have already carried out PCR and serological tests on their templates and technical bodies. Movistar, concentrated in Andorra with its three bosses, Valverde, Mas and Soler, will impose controls even on guests, sponsors and the media. They will travel by road as much as possible. The phone girls, the same.
Caja Rural, Burgos and Euskaltel were to start in Portugal this weekend and had designed the isolation bubbles required by the International Cycling Union (UCI), with two separate blocks of runners and auxiliaries for Burgos and Torres Vedras-Agostinho, which was suspended for a positive case. "It is what it touches in these times, we hope that nothing happens and that everything goes well within the limits of this new normality," concludes Marcos Moral, the head of the Tour of Burgos.
Photos from as.com