The first title at stake for Jasikevicius's Barça
The Palau Blaugrana will host, on September 4 and 6, the 41st edition of the competition. Morabanc Andorra against Joventut and Barça against Baxi Manresa, semifinals.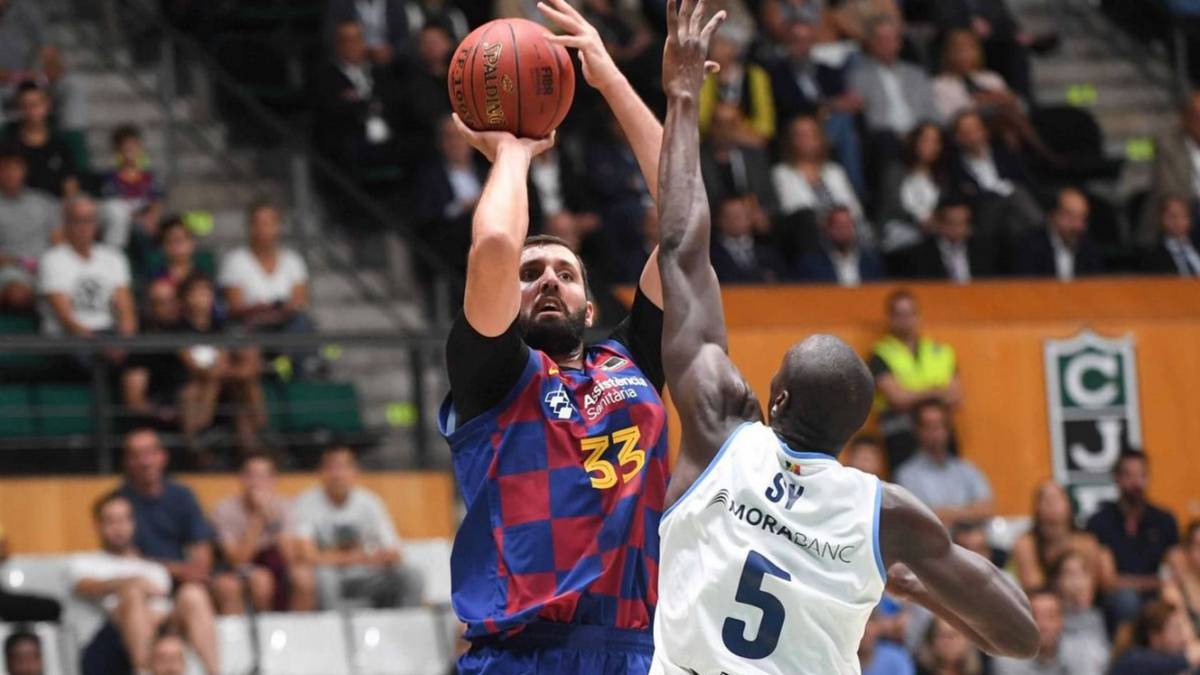 The Palau Blaugrana in Barcelona will host, on September 4 and 6, the 41st edition of the Catalan League ACB, which will open on Friday, 4, with the semi-final meeting between Morabanc Andorra and Joventut de Badalona (18 : 30 hours) which will be followed by Barça against Baxi Manresa (21:00) .
The final will take place, also at the Palau, on Sunday, the 6th, at 9:15 p.m., while the match for third and fourth place (to be played for the first time) will be at 4:00 p.m.
It will be the fourth time that the Palau Blaugrana has hosted the Catalan League. The last one was in 2008 and had Joventut as the winner, who beat Barça 95-83. In the last edition, held last September, Barça beat MoraBanc Andorra by a tight 93-92 in the final played at the Badalona Olympic Pavilion.
For Catalan clubs in the ACB League it will be the first official competition of the season. Barça will fight for its twenty-third title with the news of Nik Calathes and, especially, of the new coach Sarunas Jasikevicius, who will debut as coach in the Catalan competition.
As a rival, he will have Pedro Martínez's BAxi Manresa, winner of the Catalan league on four occasions. the last one in 1999. He arrives with an ambitious project in which signings like veteran Rafa Martinez (Bilbao), Scott Eatherton (Braunschweig), Martynas Sajus (Lietkabelis), Janari Joesaar (BC Kalev / Cramo), Makai Mason (ALBA) stand out. Berlin) and Jonathan Tabu (ESSM Le Portel) .
The Joventut, winner of the title in fourteen editions, the last one already referred to in 2008 at the Palau, will be the team that will bring morbid presence with the former Barça players Pau Ribas and Ante Tomic in their ranks, along with Vladimir Brodziansky (Monbus Obradoiro) and Ferran Bassas (San Pablo Burgos) .
He will face Morabanc Andorra de Ibon Navarro, winner in 2018 and finalist in 2019, who has been reinforced with Haukur Palsson (Unics Kazan), Malik Dime (Lavrio), Oriol Paulí (Herbalife Gran Canaria), Sergi García (TD Systems Baskonia) and Sierra Leone center Babatunde Olumuyiwa, who has already played the final phase of the last Endesa league as a replacement for the injured Moussa Diagné.
The final of the Catalan Women's League, between Spar Girona and Cadí La Seu, will also take place on Sunday, the 6th, at 6:30 p.m. at the Palau
The Girona team is the reigning champion after overcoming, in the previous edition, played in La Seu d'Urgell, the team from lilerdense by 66-46 and achieving their eighth title, the third consecutive. All matches will be broadcast live on Esports3.
Photos from as.com