Take Kubo, option for the Real playmaker
Real Sociedad is looking for a hitch player on the market who can replace Odegaard when he is absent.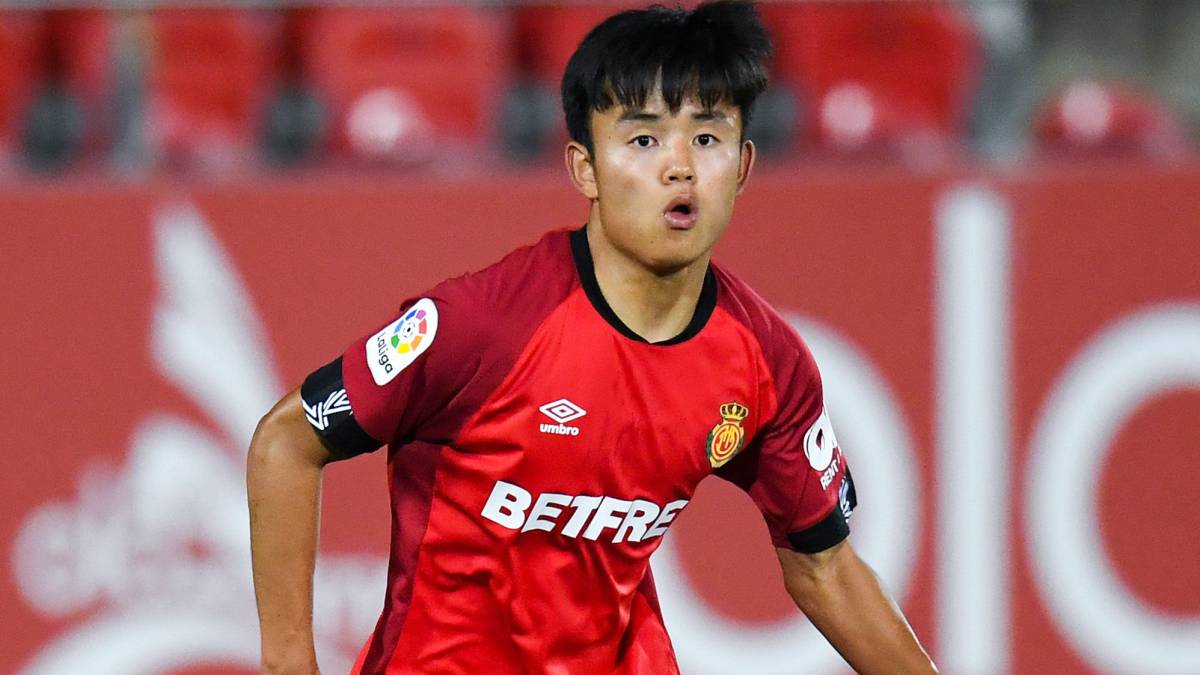 Takefusa Kubo is one of the options that the sports management of Real Sociedad manages to reinforce the position of playmaker. The Japanese footballer has liked him for a long time in the offices of Zubieta and his good first season in First with Mallorca has convinced him. Kubo belongs to Real Madrid, who has already been informed that in San Sebastián they would be interested in a possible loan for this coming season, aware that he will not return to Zinedine Zidane's orders yet and that his intention is to look for another assignment that implies a greater sporting demand, such as the one you could find at Real with participation in five competitions.
At the txuri-urdin club, after the first meeting of Roberto Olabe, Imanol Alguacil and Jokin Aperribay, to make an assessment of the season and analyze the squad situation, last Friday, they are clear that for the next season they have than to sign another playmaker who completes the midfield and who can replace the absences of Martin Odegaard when he is injured (in fact, there are doubts about how he will recover from his problem with his right knee and how much will allow him to participate in good conditions next year ) or when you receive a sanction. They take for granted, in the absence of Real Madrid making it official, that the Norwegian is going to complete his second year on loan at Real; And now they are looking for another player for that position that will raise the level of competitiveness in a campaign with a high load of matches. The option of the boy of the subsidiary Roberto López is taken into account, because he is highly valued in Zubieta after his great progression the last few seasons, but they understand that he needs an intermediate step before making the final jump to the first team, so he the more likely it is that he will be looking for an assignment in the Second Division, although he can start the preseason under the command of Imanol Alguacil on August 14,
The recruitment unit led by Roberto Olabe and led by Eric Bretos also has other options in the European market in its portfolio, but this one from Kubo is very popular, because it allows them to save time with Roberto López, and because the Japanese player has taken a step Forward in his career more than evident, making a remarkable season with Mallorca in his first experience in the elite with only 19 years. They like his characteristics, which are very similar to Odegaard's, so his presence on the field would not change the form of player that Imanol has. La Real has already had a first conversation with Real Madrid about Kubo, and has found an open stance to make it to Real, but it is early to know something. First, because the white club are now very focused on their Champions League match in August, so both the final outcome of the 'Odegaard case' and the decision on the transfer of Kubo will still have to wait a few days. And second, because it is evident that the Japanese has opened up a more than interesting market, both in Spanish football with clubs of similar sports level than the Real one or perhaps a little higher; and also in European football with teams that will also play continental competition next season. In any case, be it Kubo or another player, the Real is determined that one of the positions to reinforce is that of playmaker.
Photos from as.com