Svetislav Pesic: "This Barça has continuity and a future"
The coach believes that the course was correct and hopes that next season Barcelona will take a step forward. The rebound and the losses, the keys to defeat.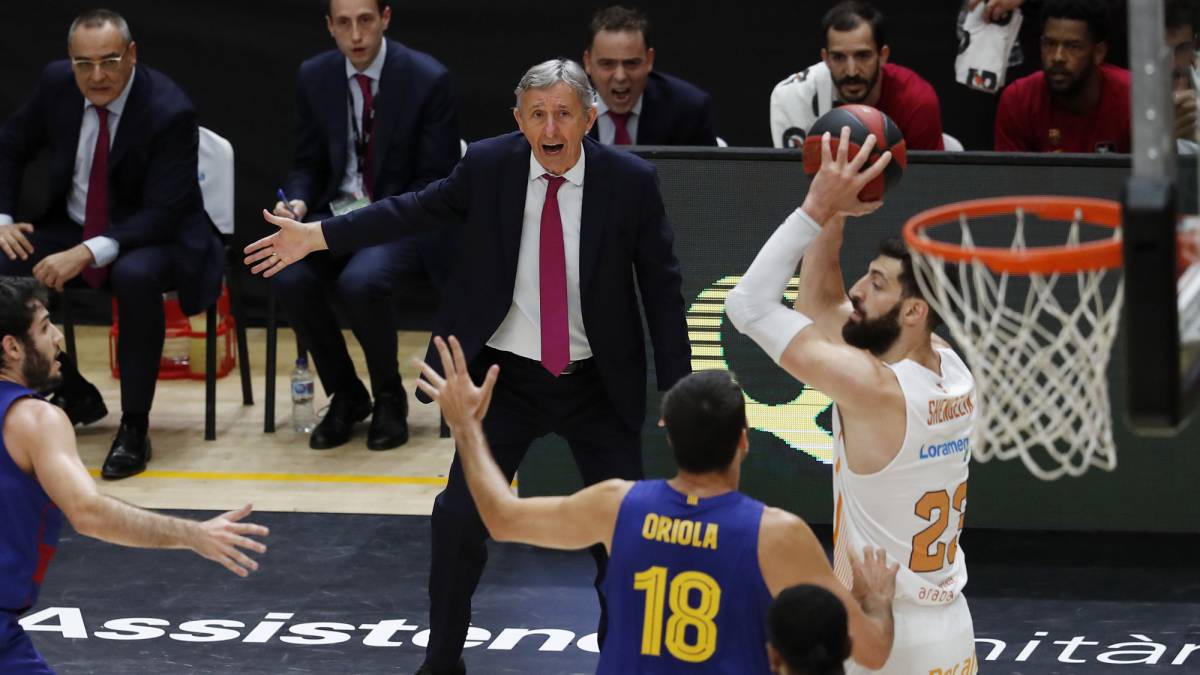 Assessment. "First of all, congratulations to Baskonia. It was a game as we expected, very even and with a lot of intensity. We had a better percentage, not much but something, in the first 20 minutes. We had to win with ten points for sure. And the game has He had a lot of emotions, a lot of intensity, a lot of defense. The difference was in the offensive rebounds and in some balls that we lost more than Baskonia. We could have won, but as always, this is basketball ".
Seasonal assessment. "It has been a very tough season with many things that were not expected. In Europe we played a correct course and we won the favorites. In the CBA, before the alarm, we were first with a lead victory. But we are very disappointed because We played a very correct tournament, very well, with all the problems that each one had. We did too. We had the opportunity to win this match and the tournament, but Baskonia also played very well. In Valencia they have won many games in the last second ".
Judging by the results. "The season was very long. We showed that we played well as a team. We won many games and we are sure that this team has continuity and a future. It has character and everything it takes to win some titles. But in basketball you don't play five against zero. Personally, we lost a game that we wanted to win, we are sad and disappointed but we know we can play better. I am sure that next season we will step forward and win one of the three titles ".
Photos from as.com